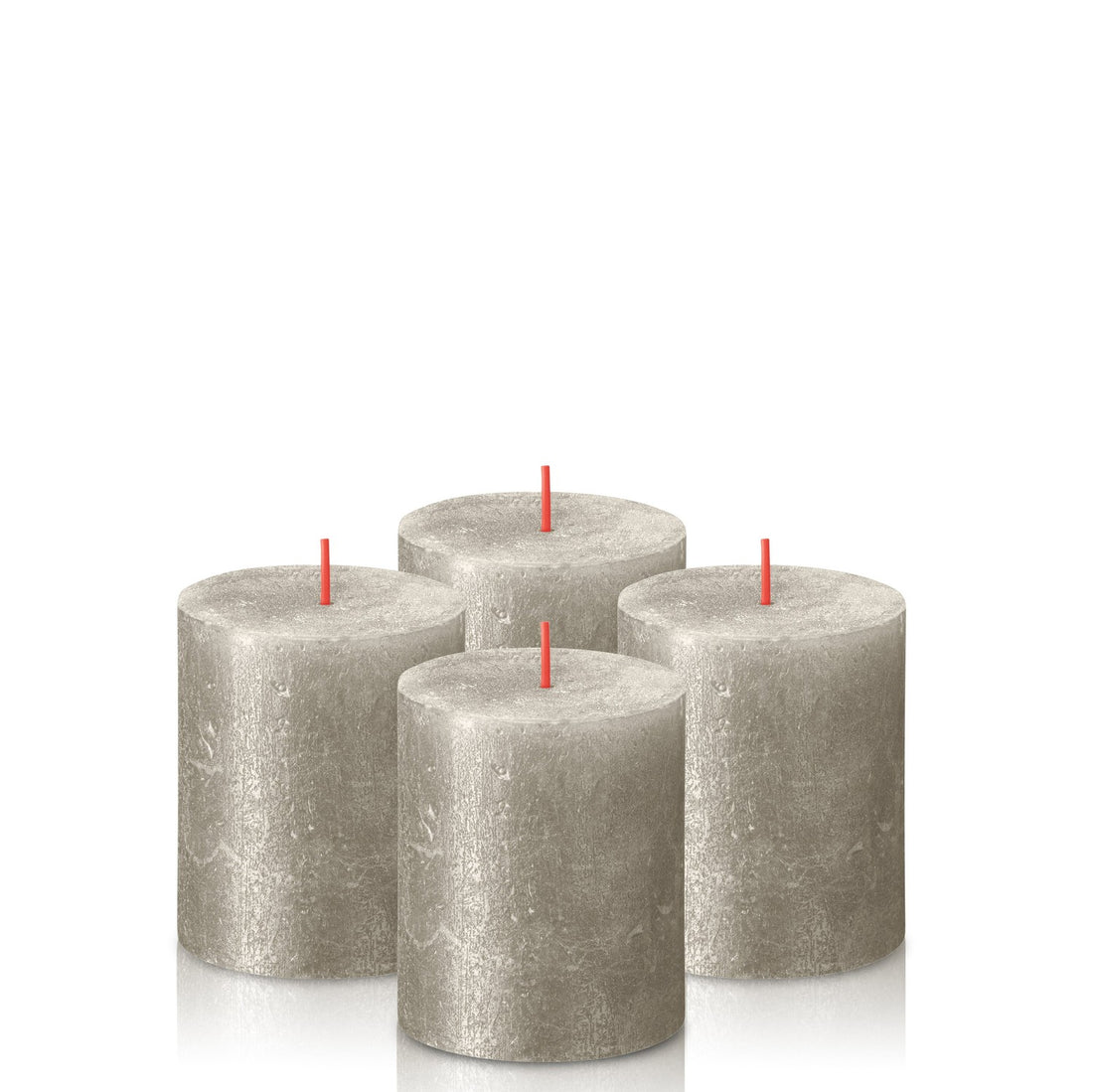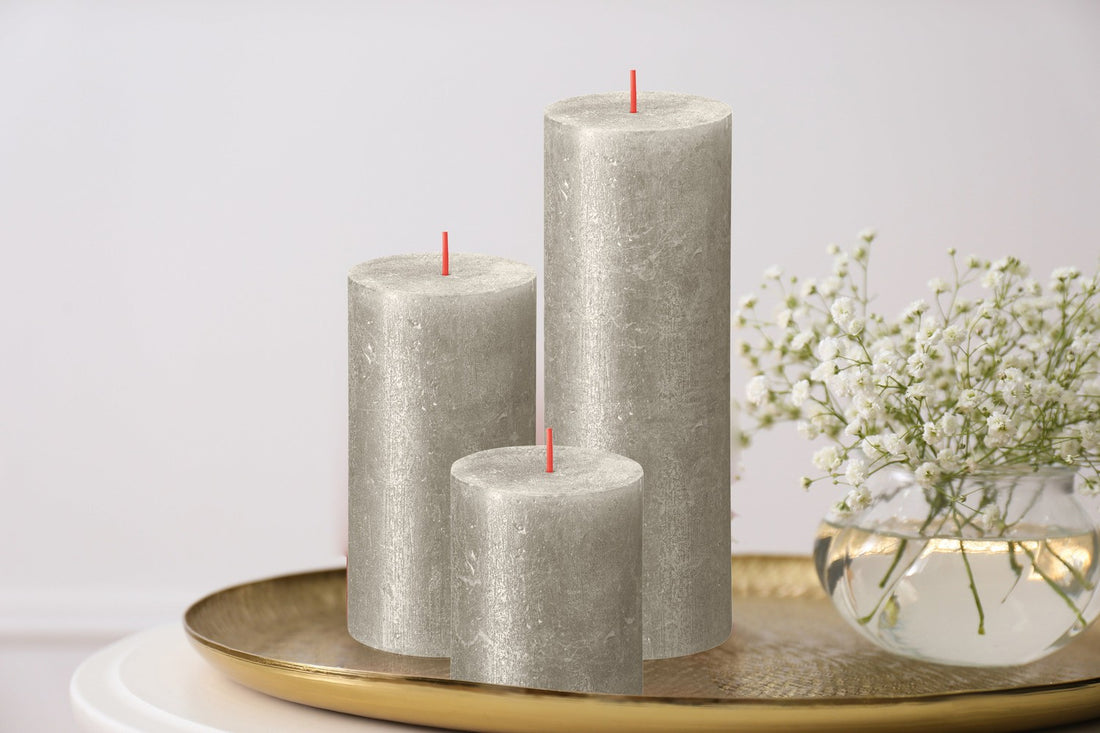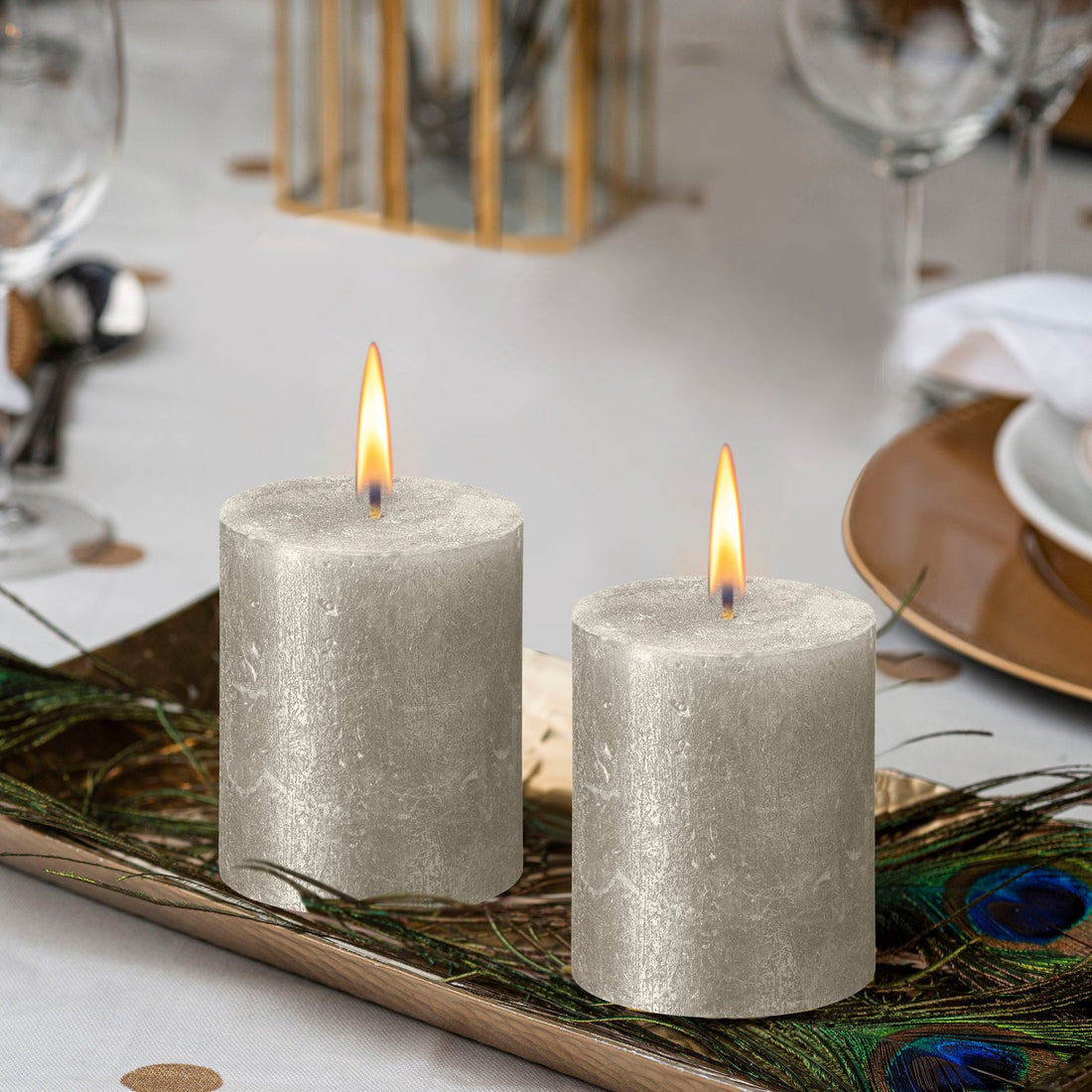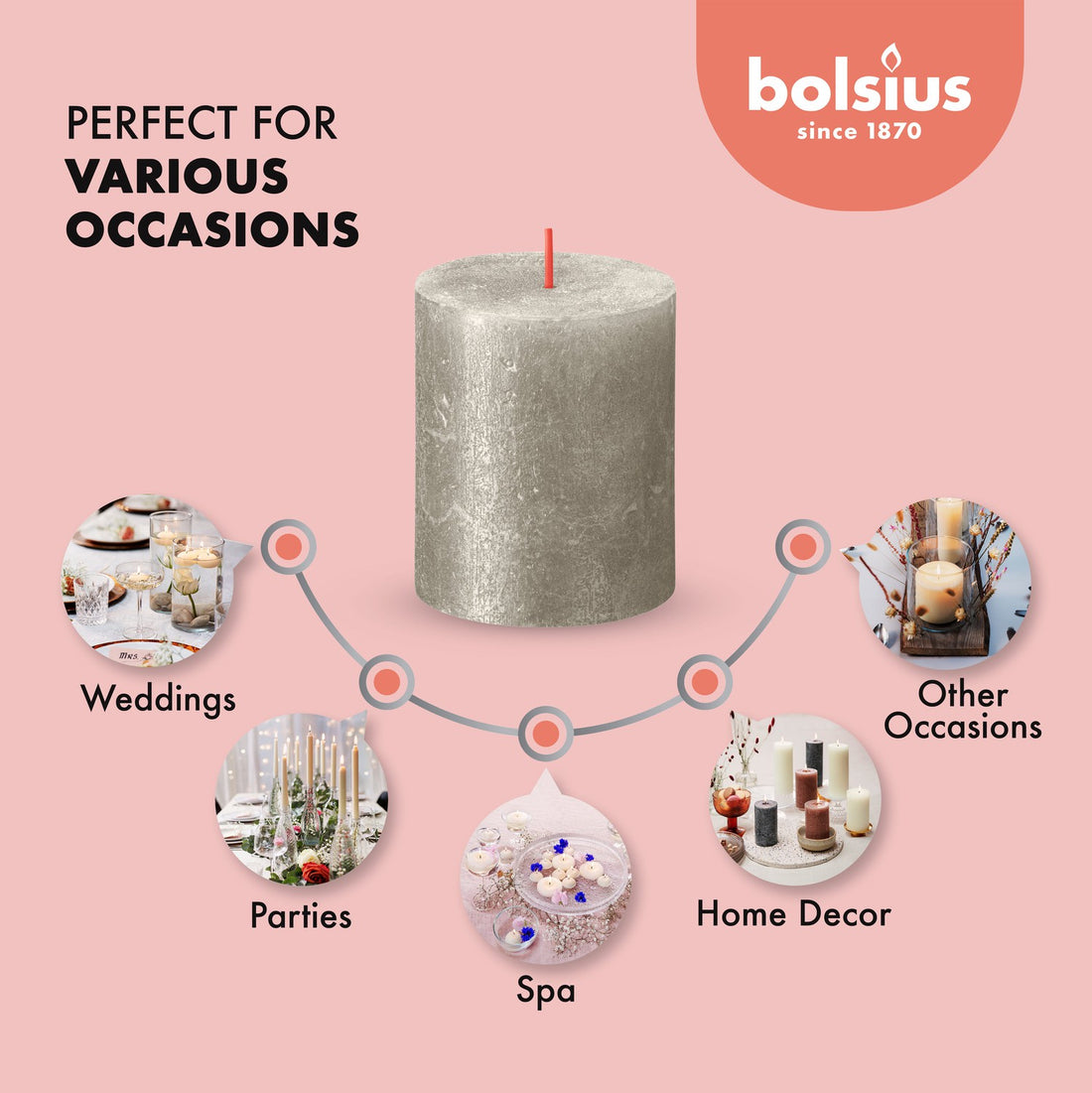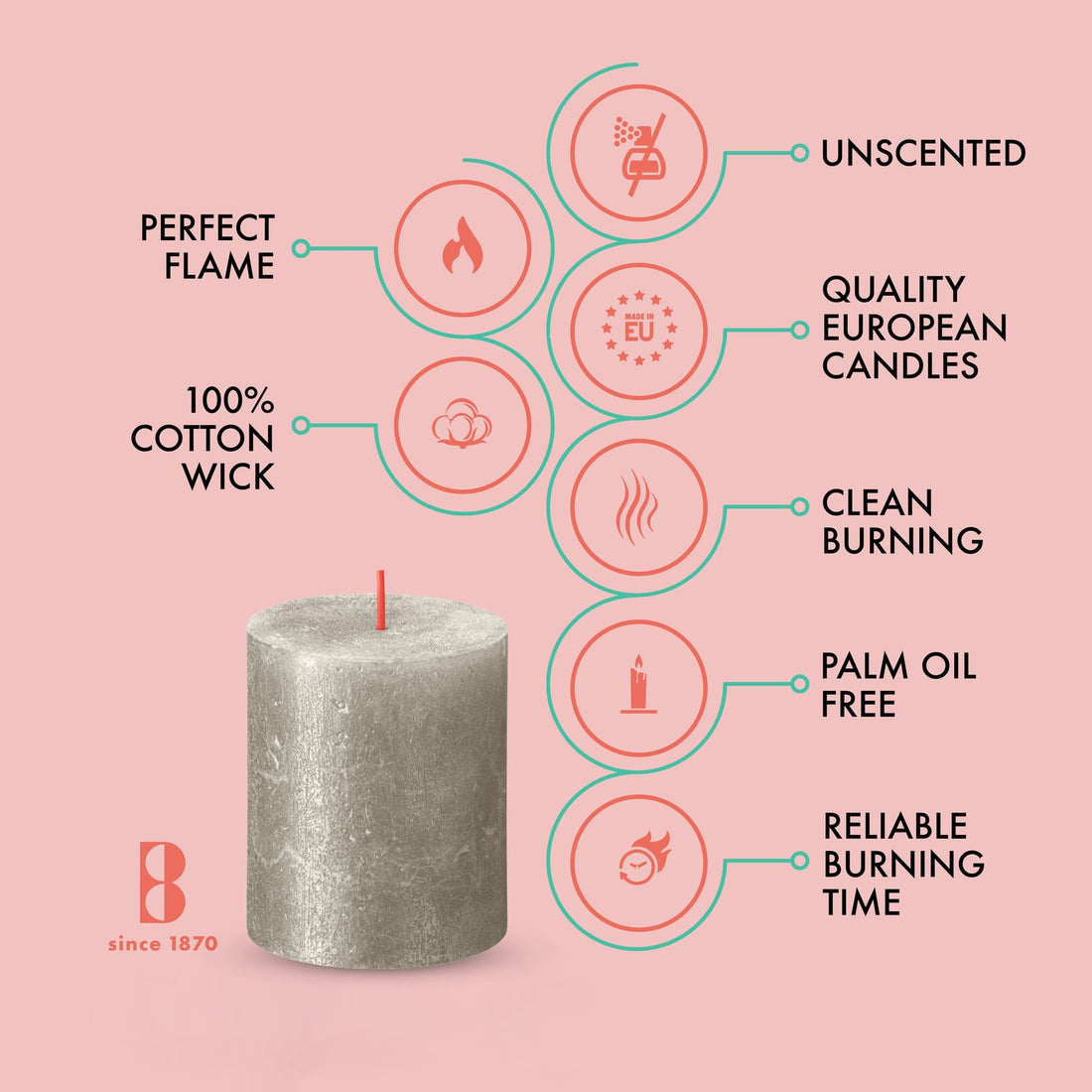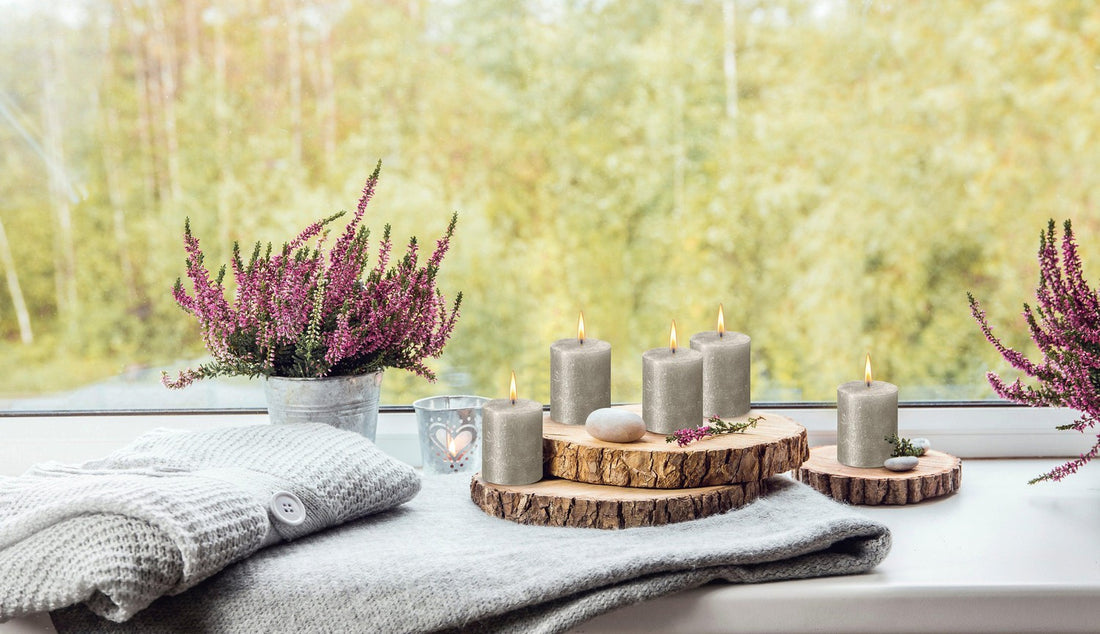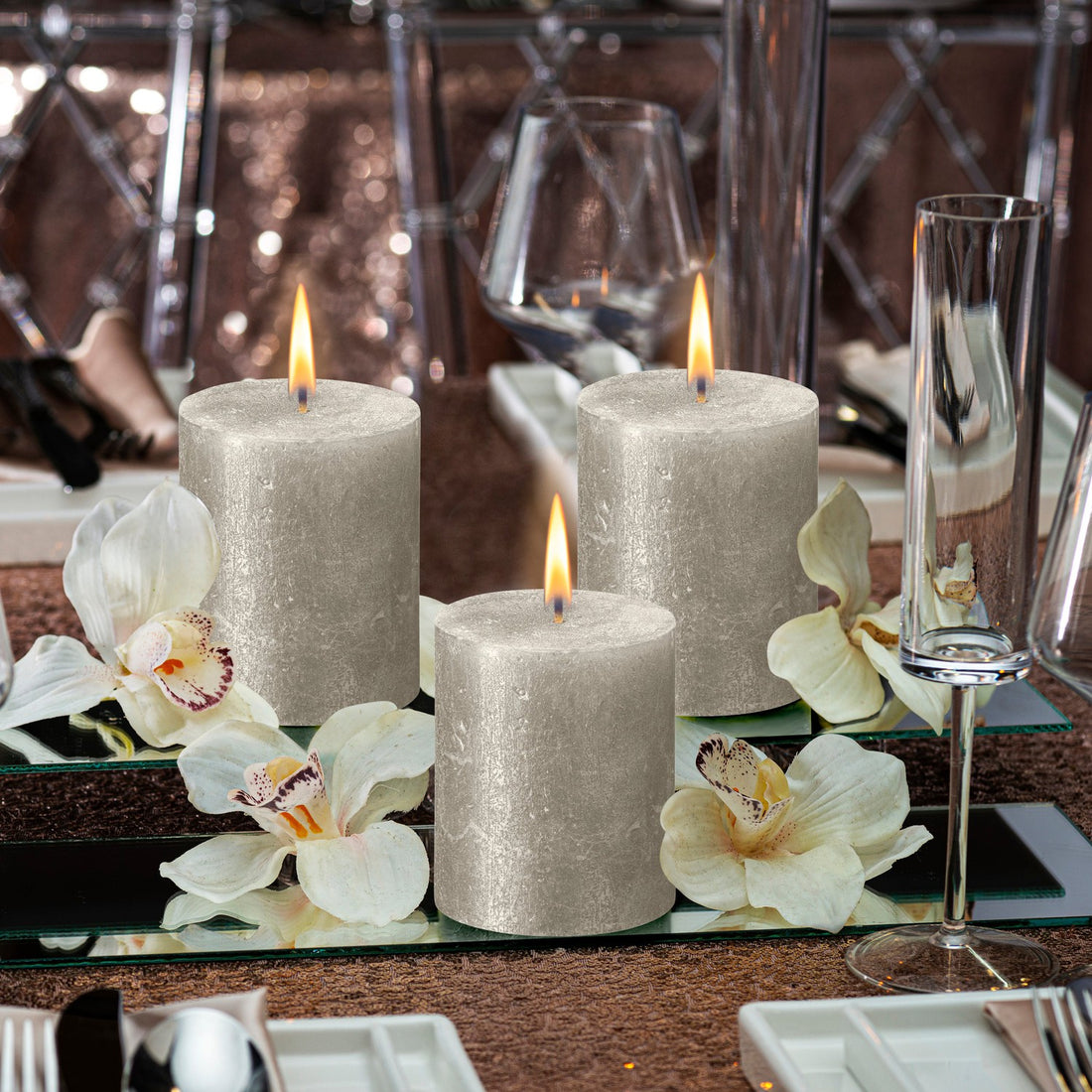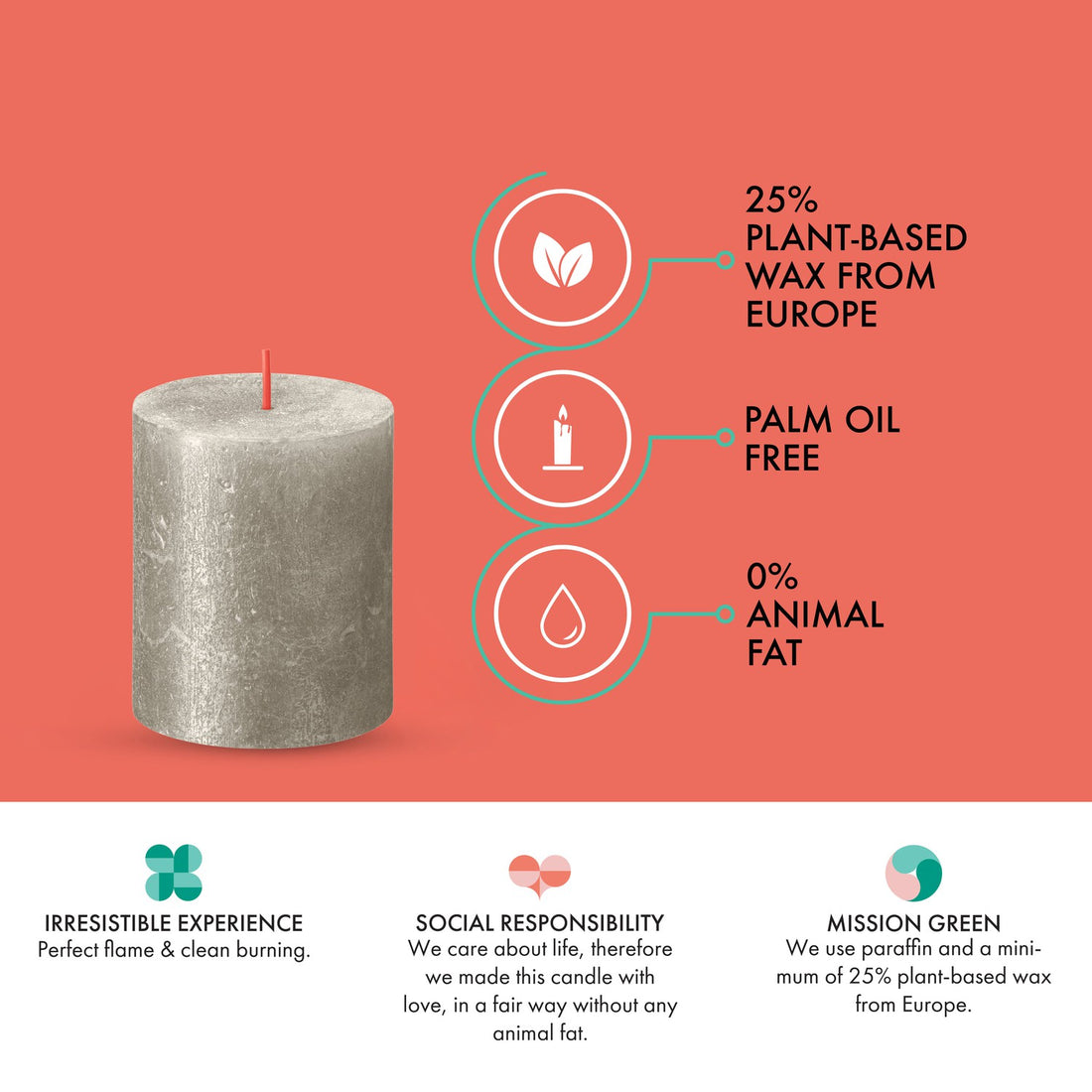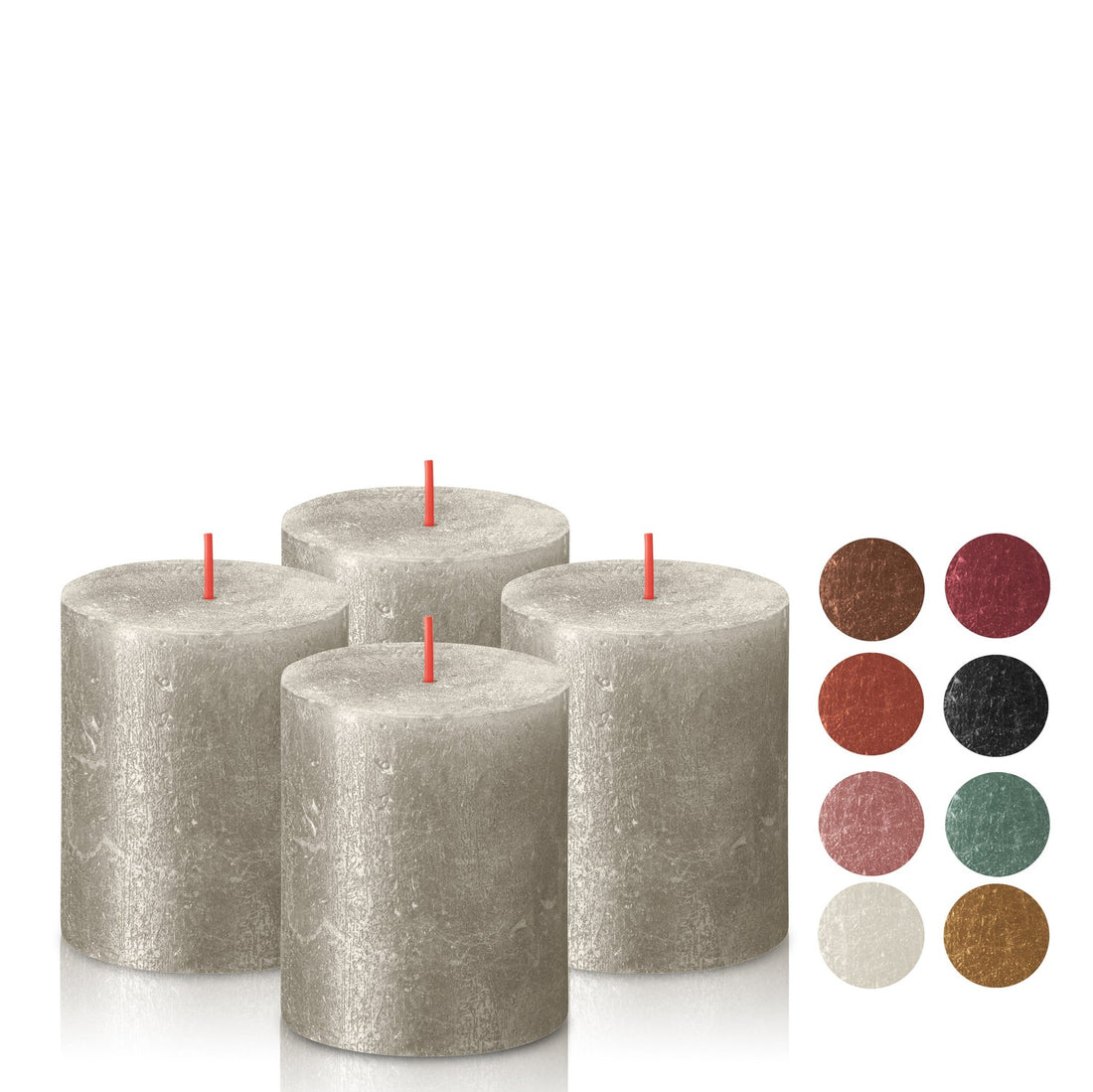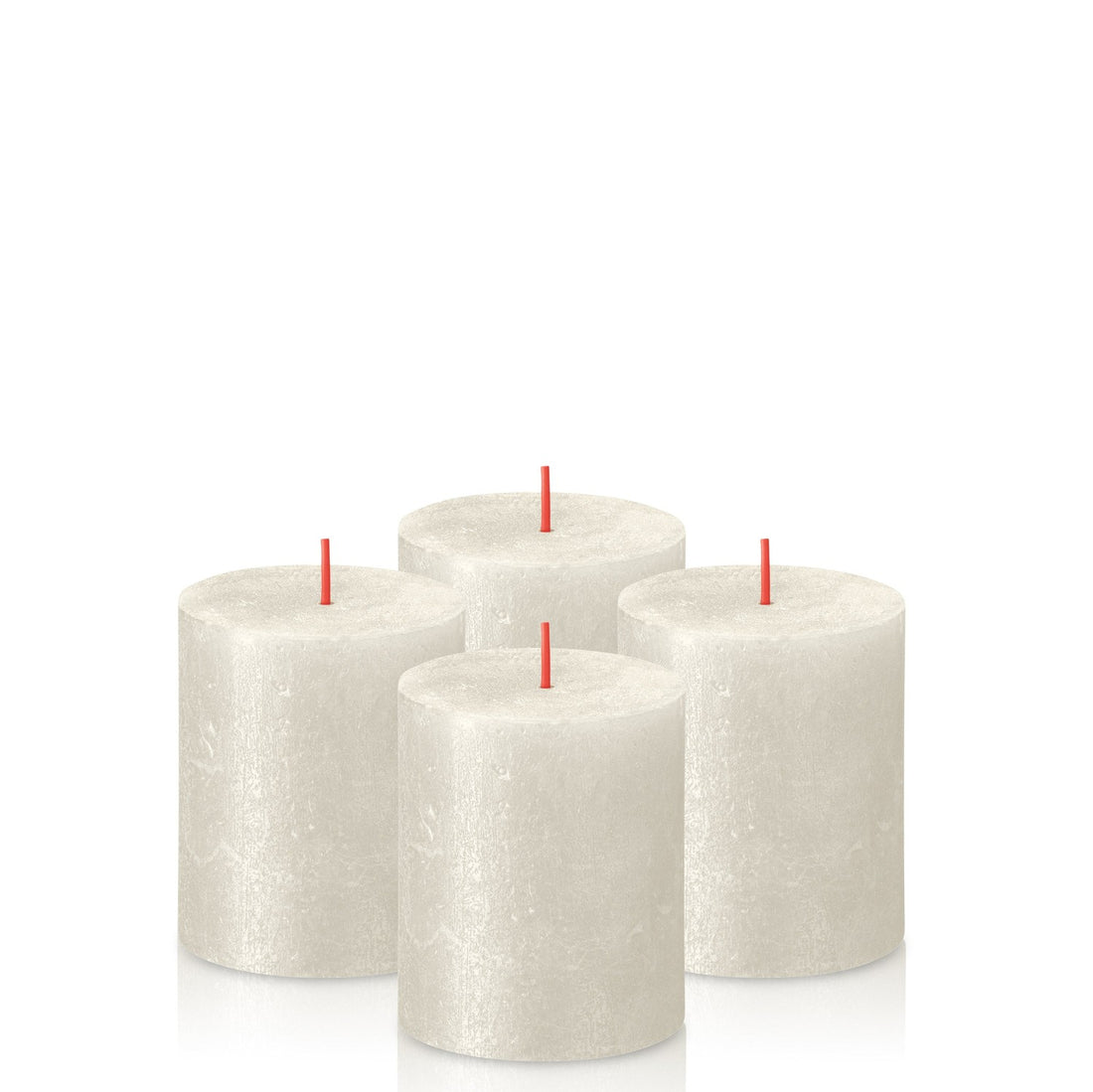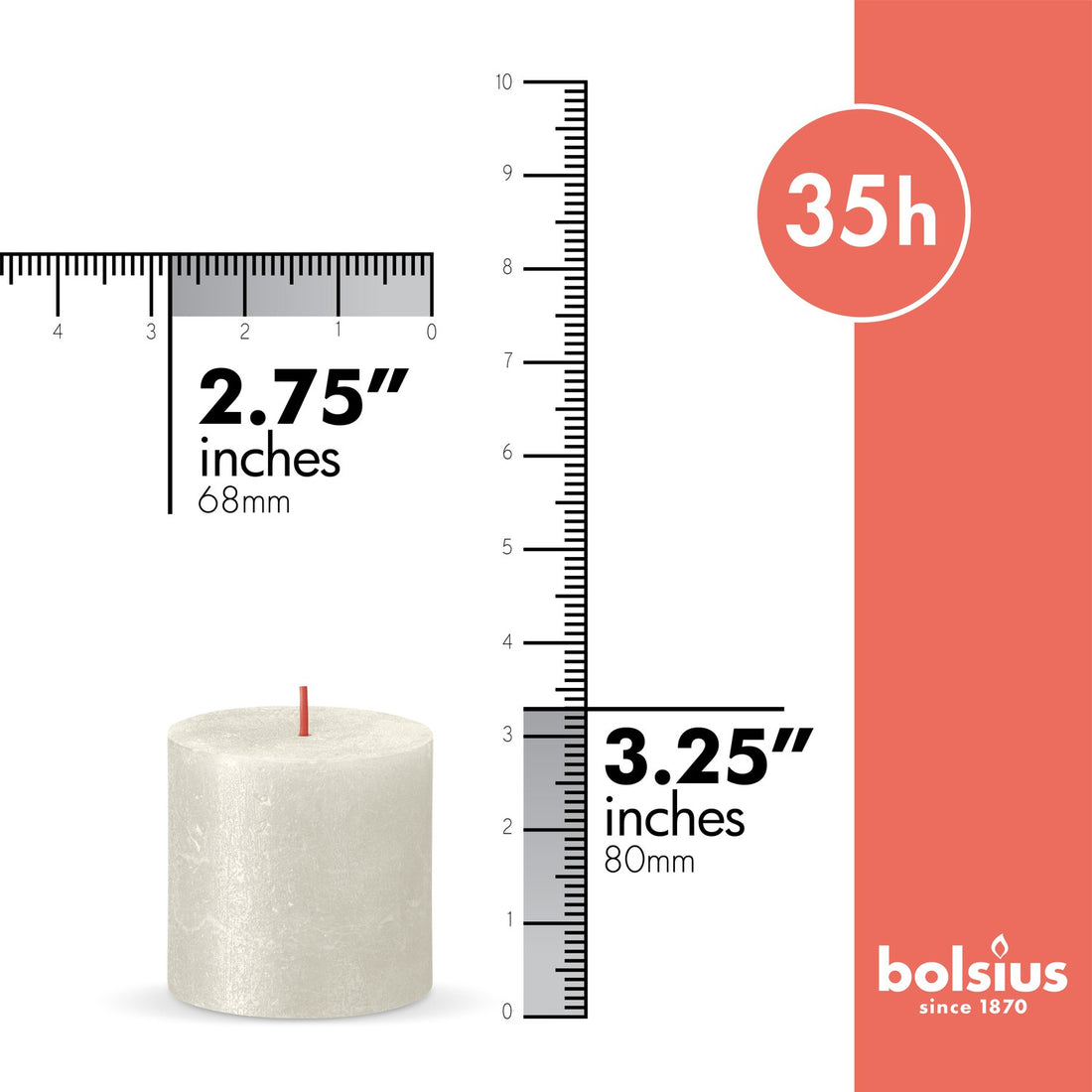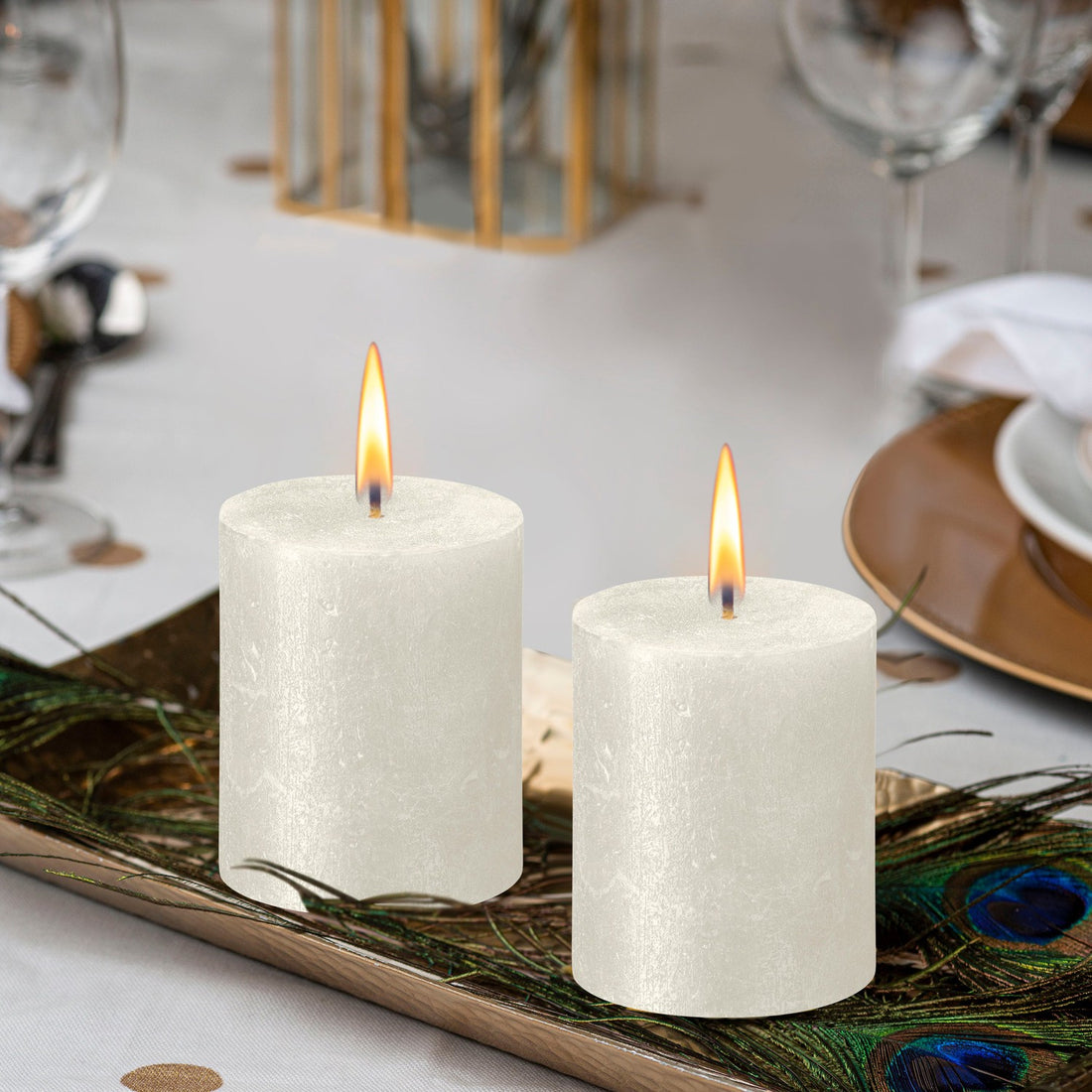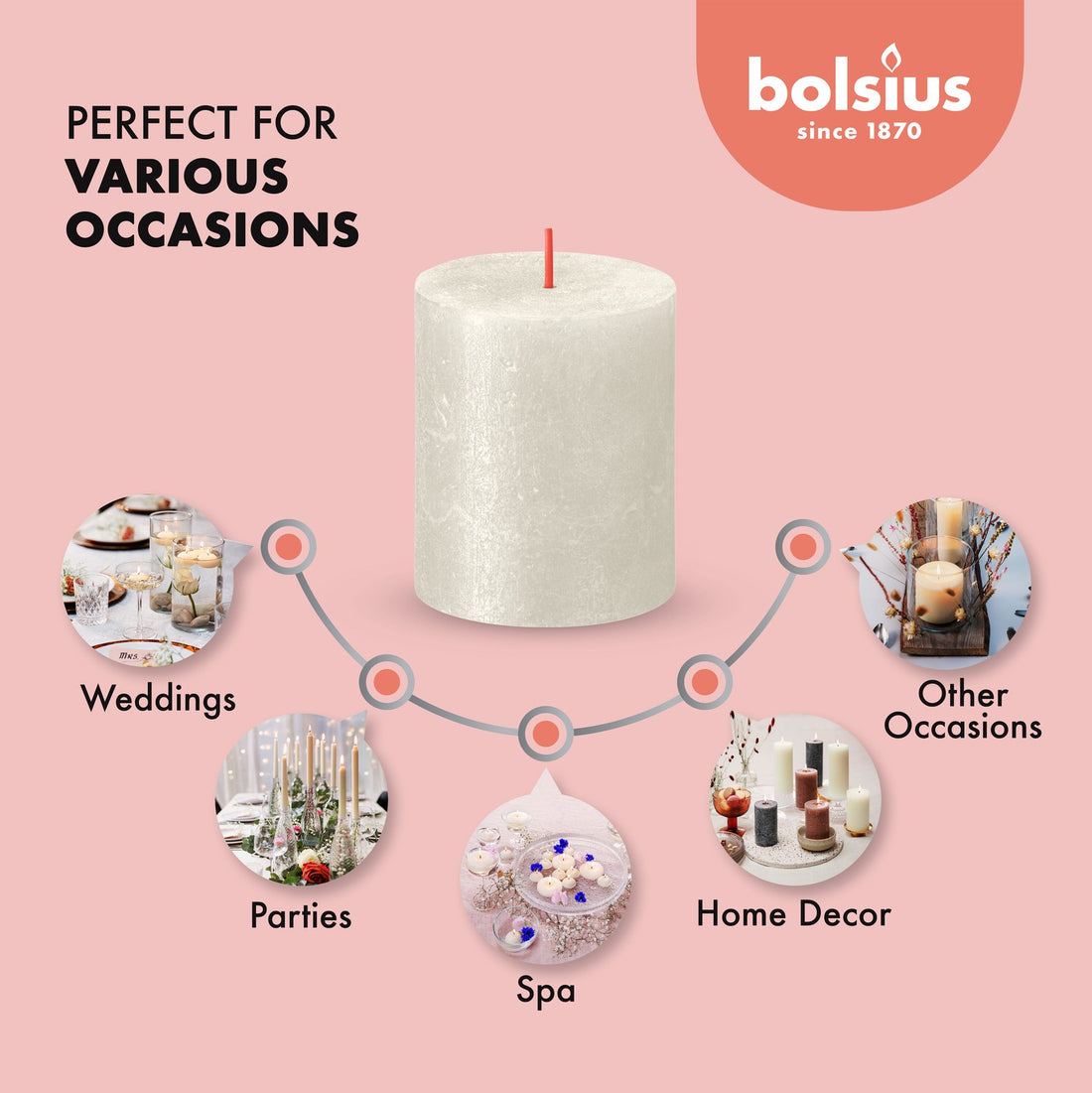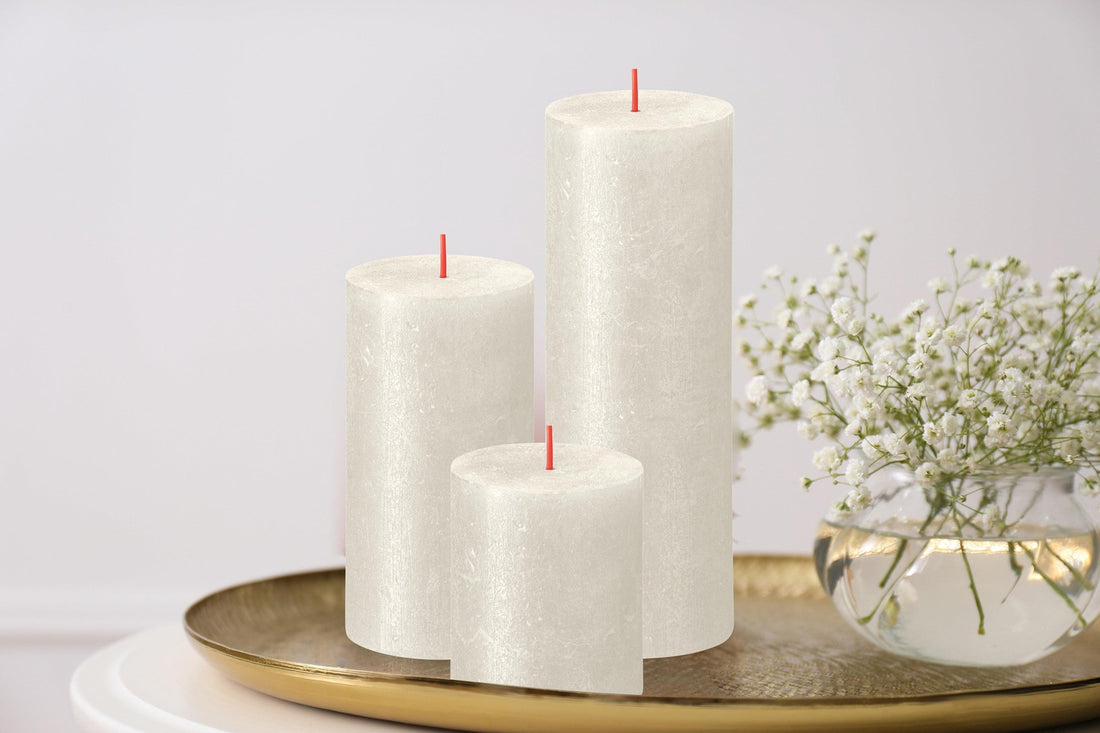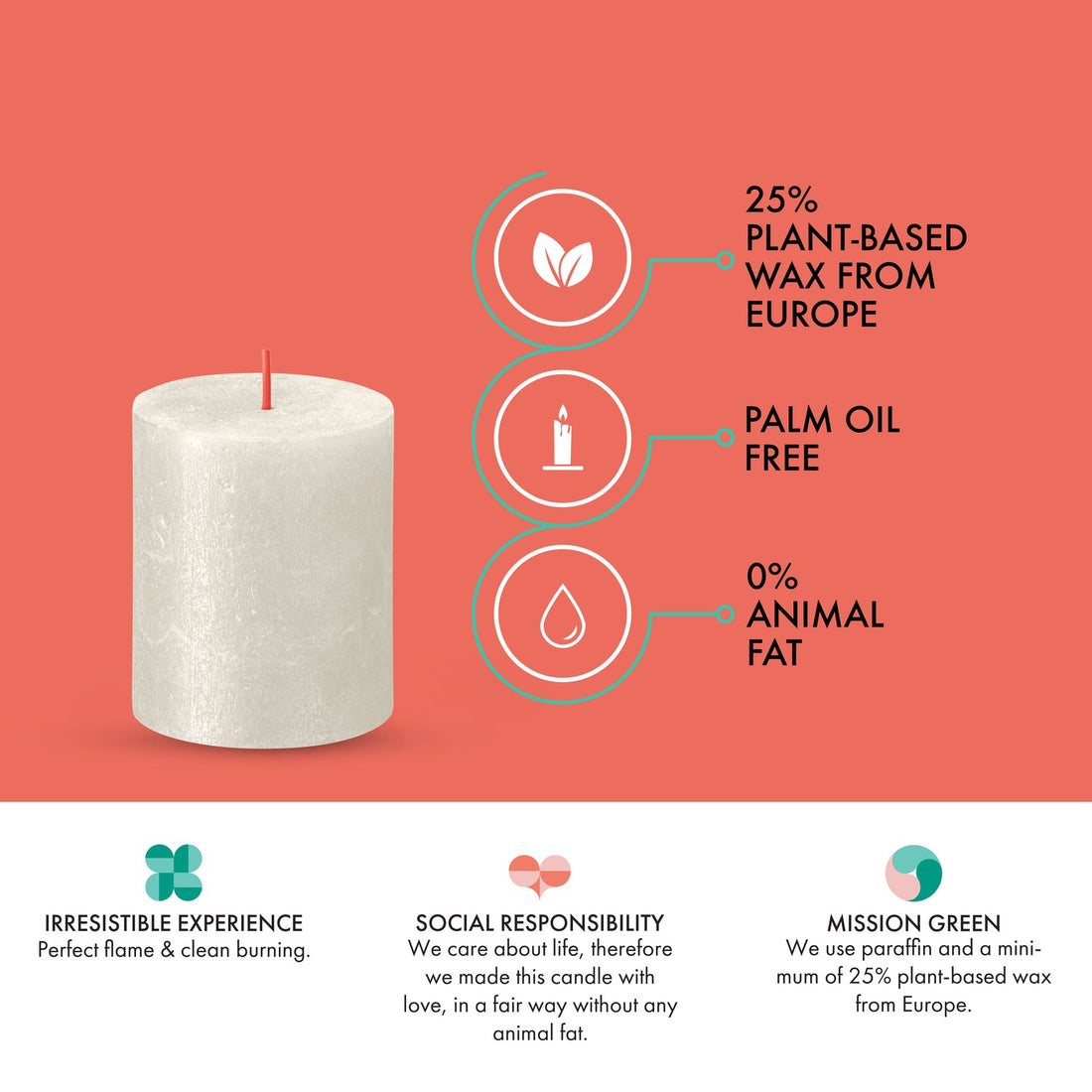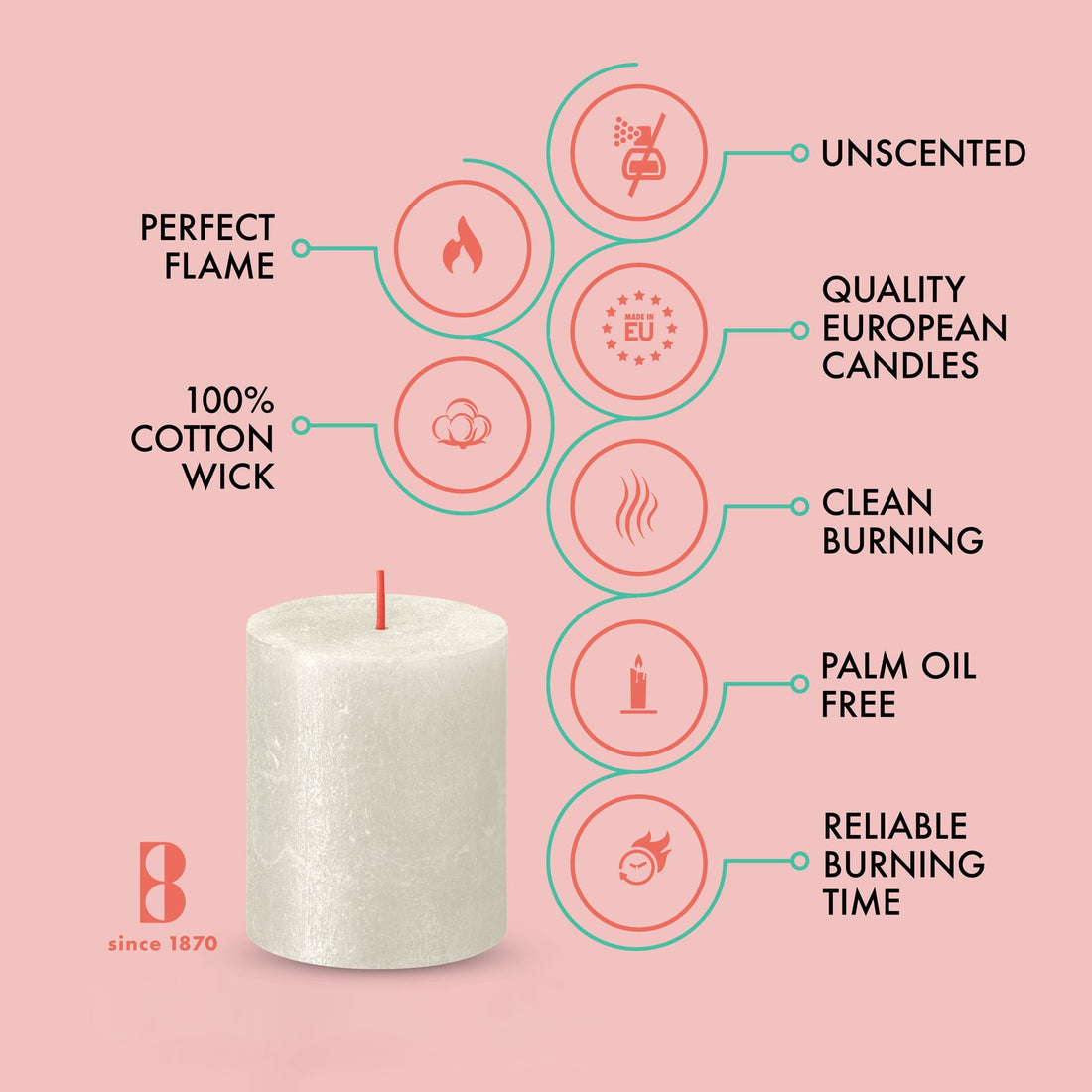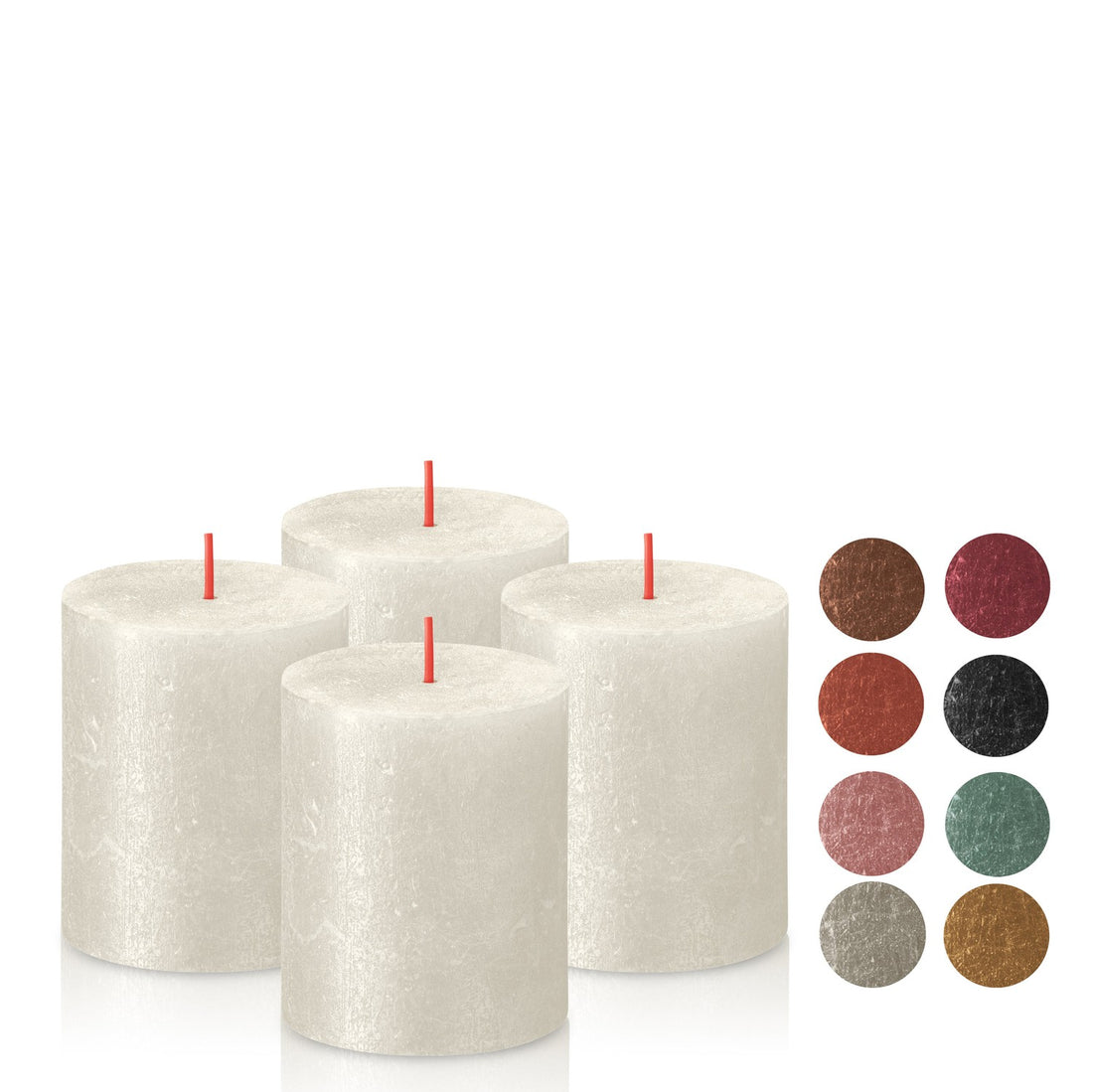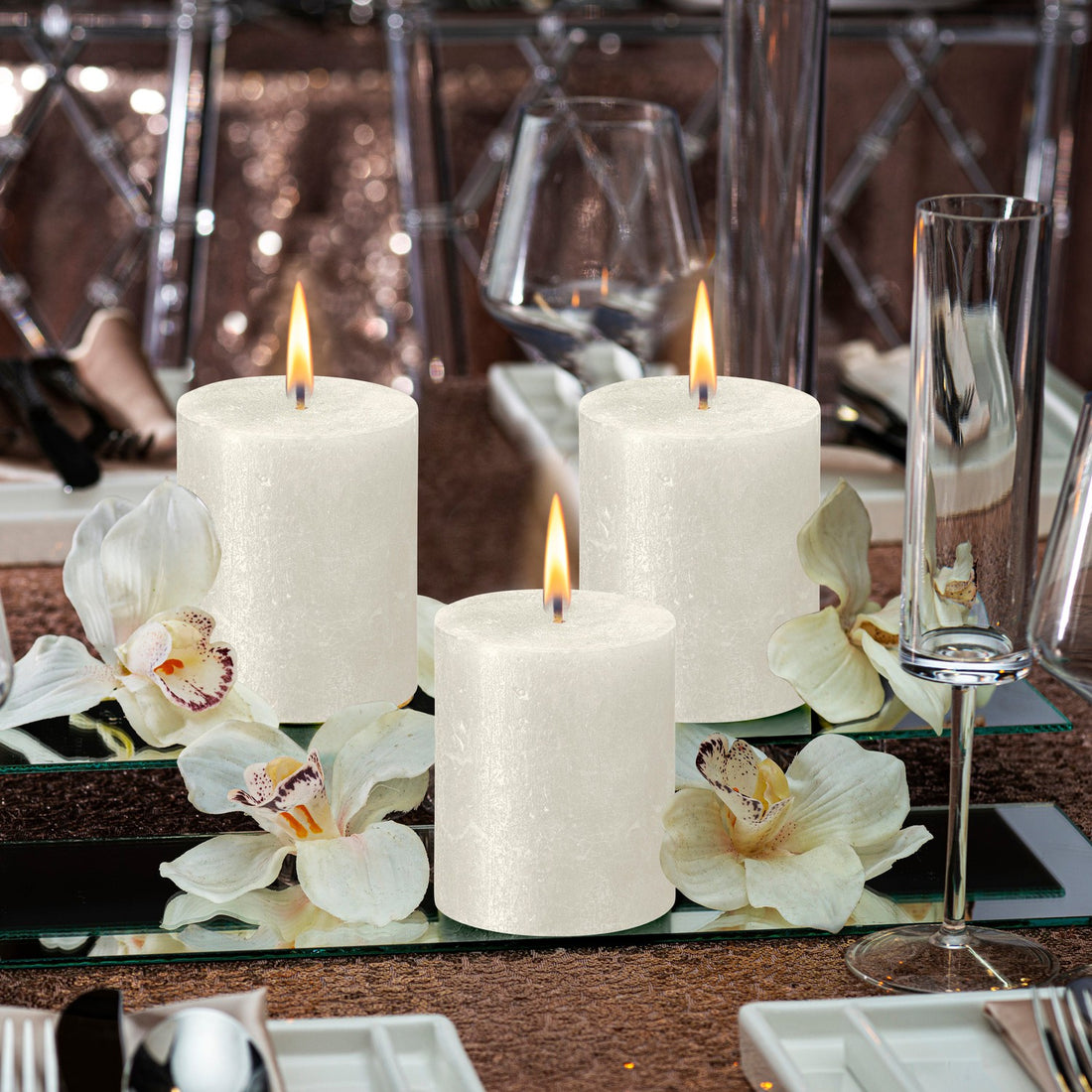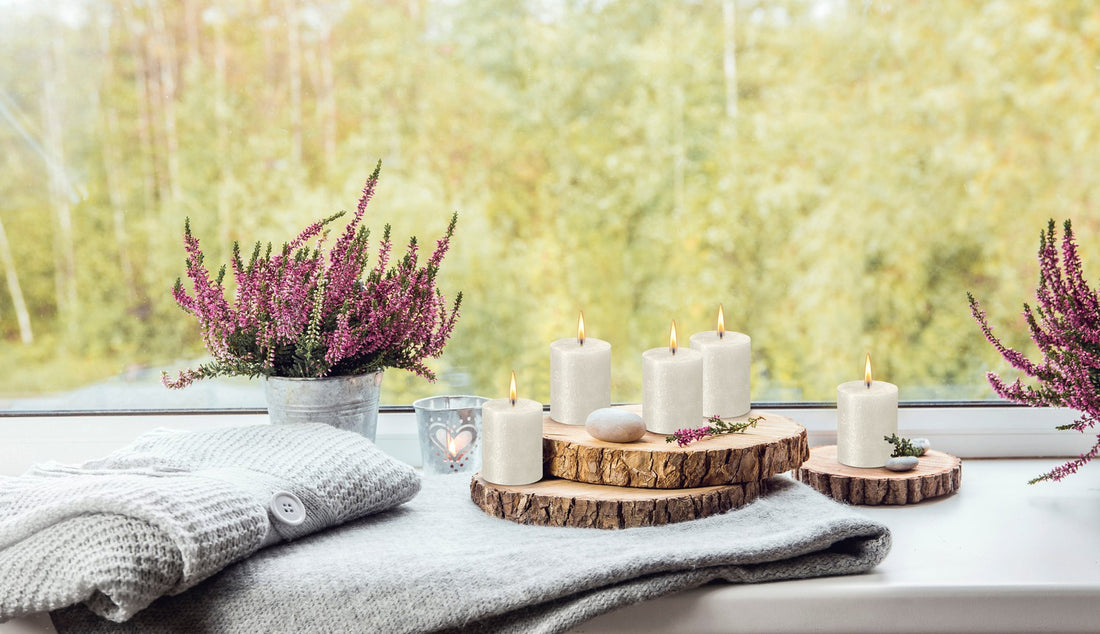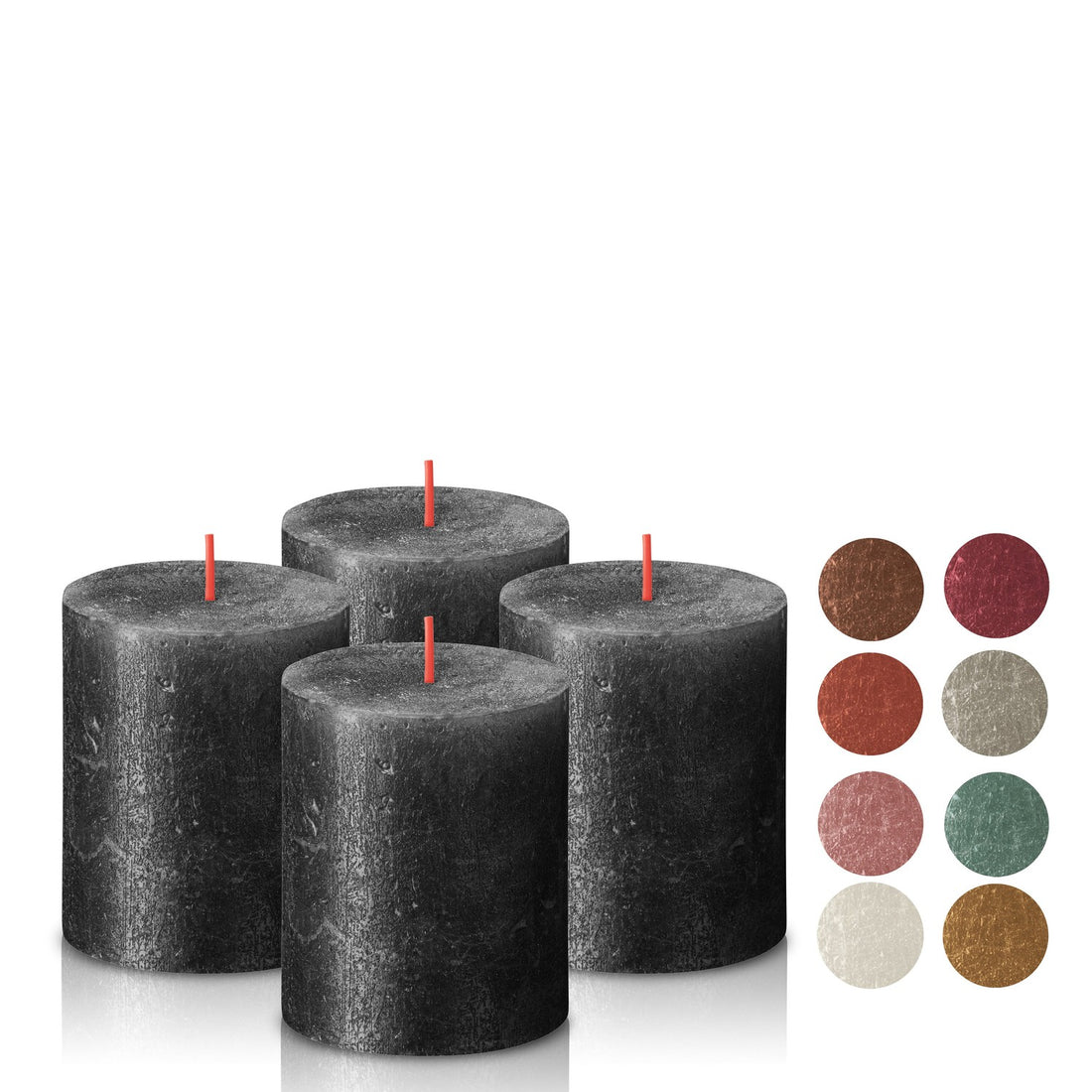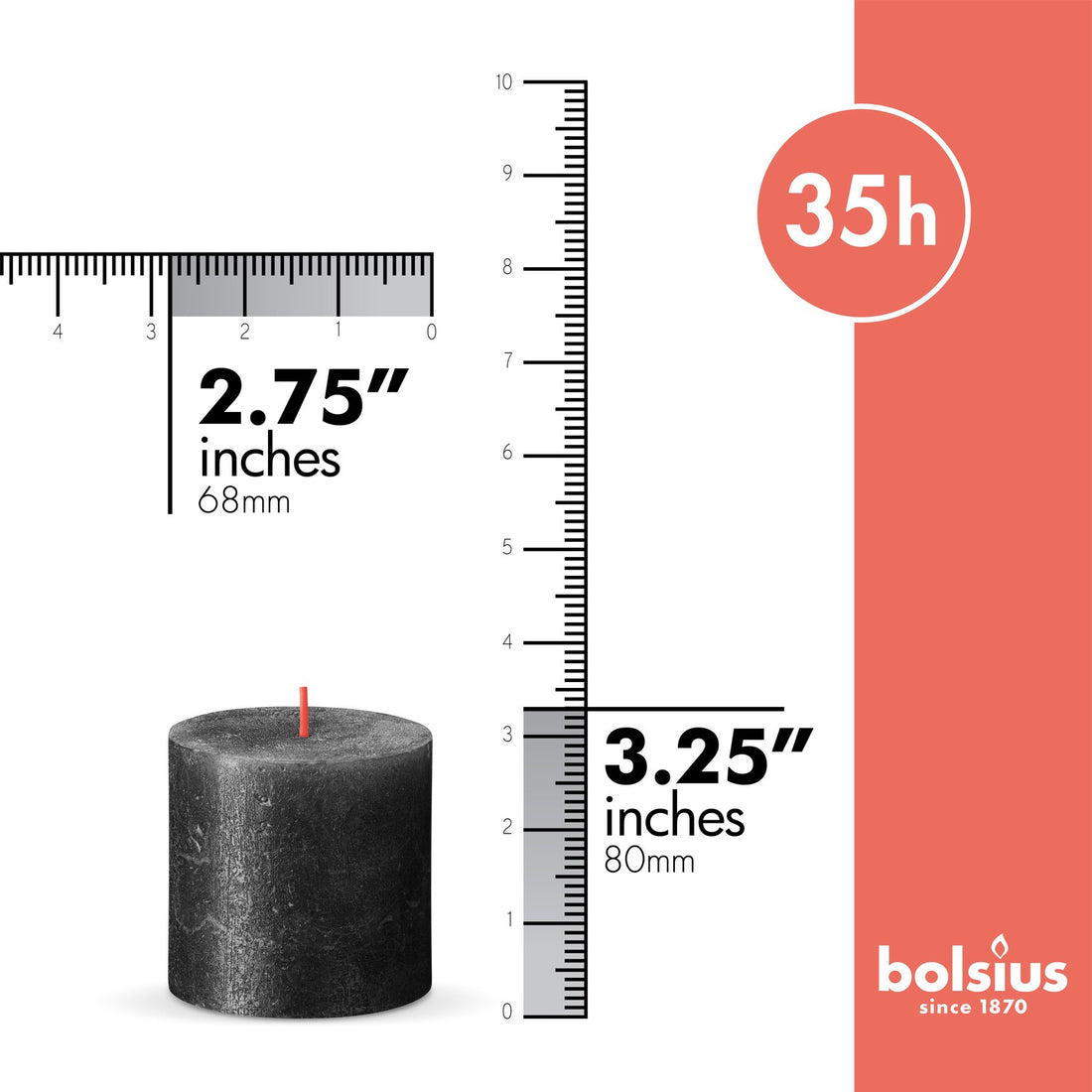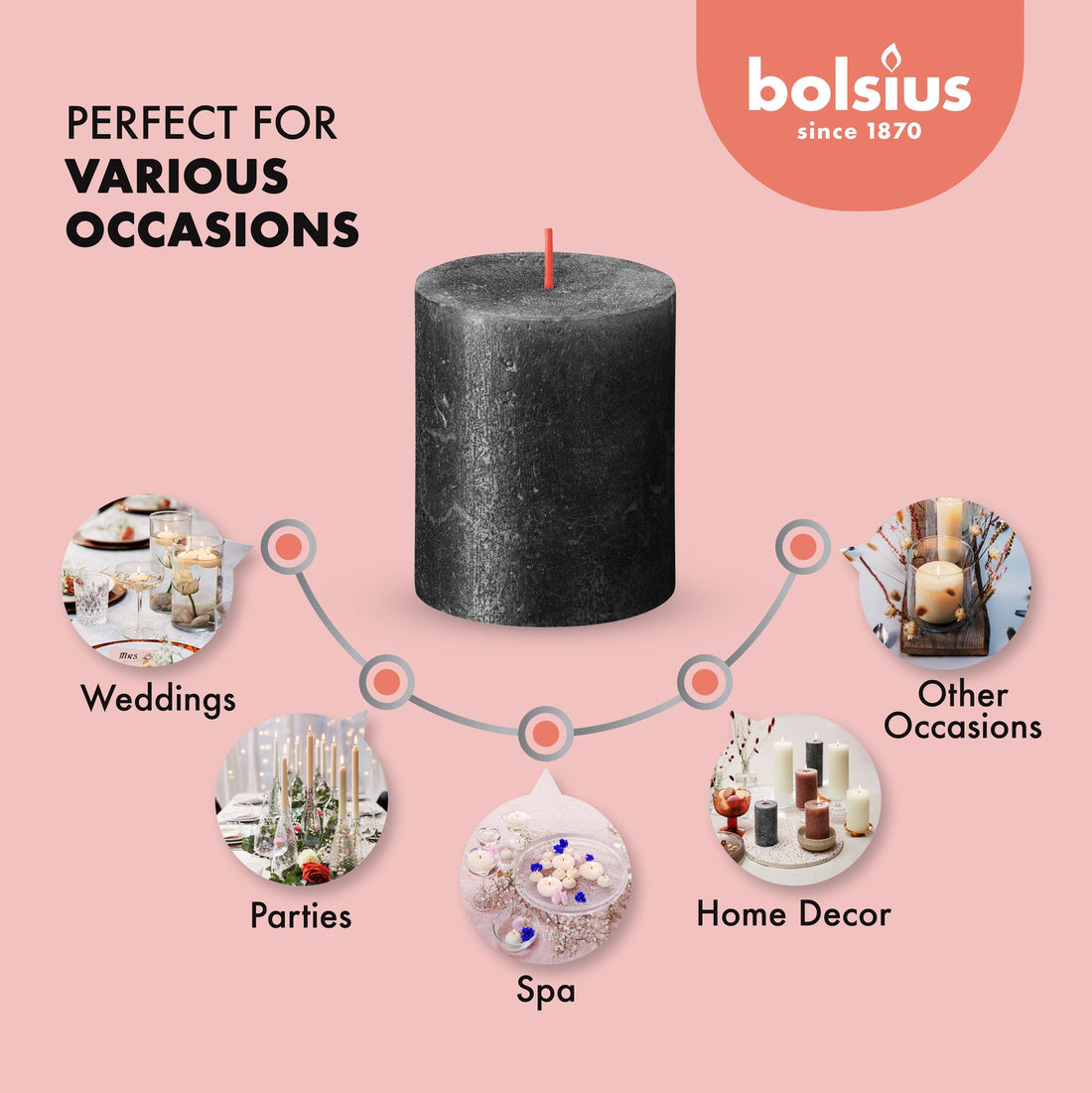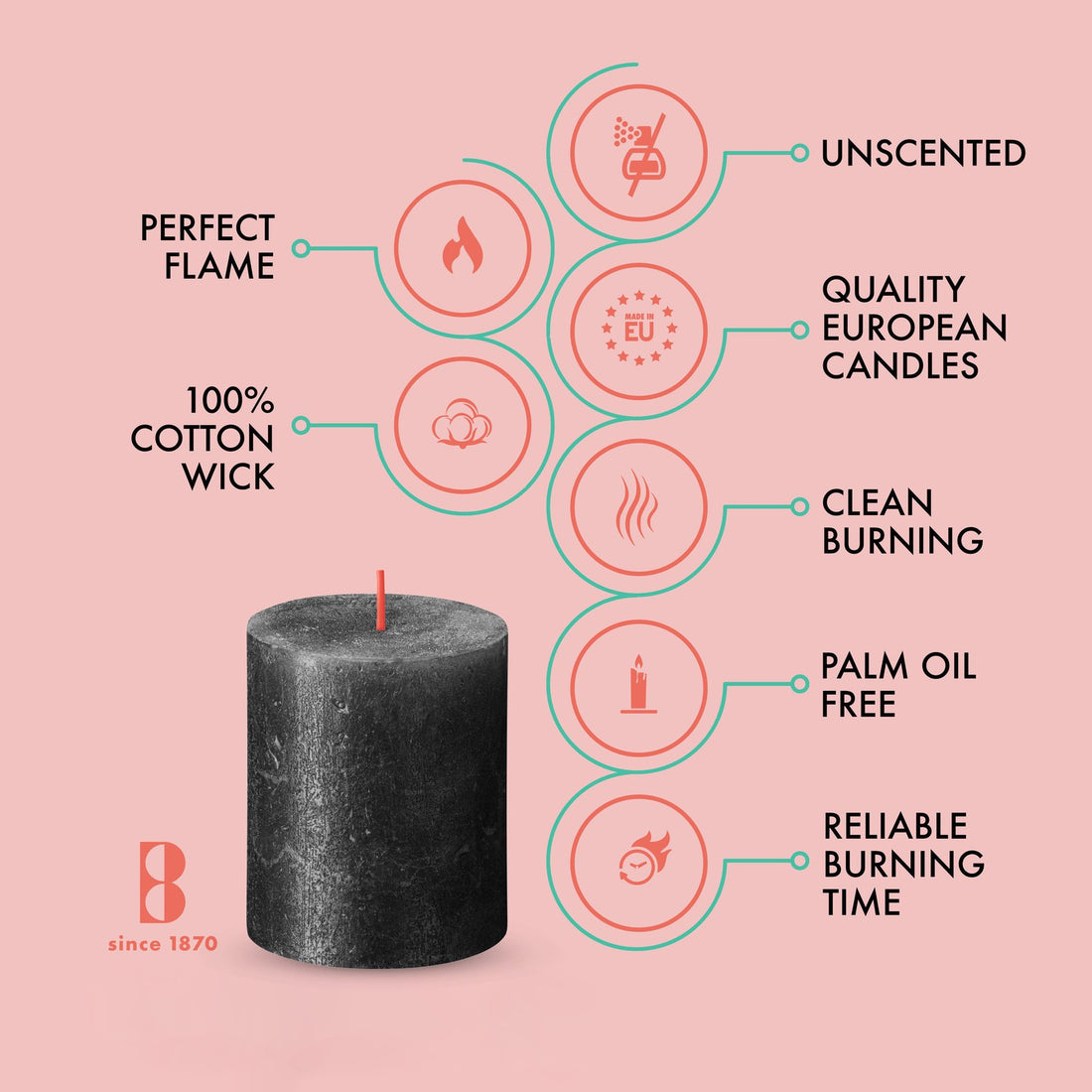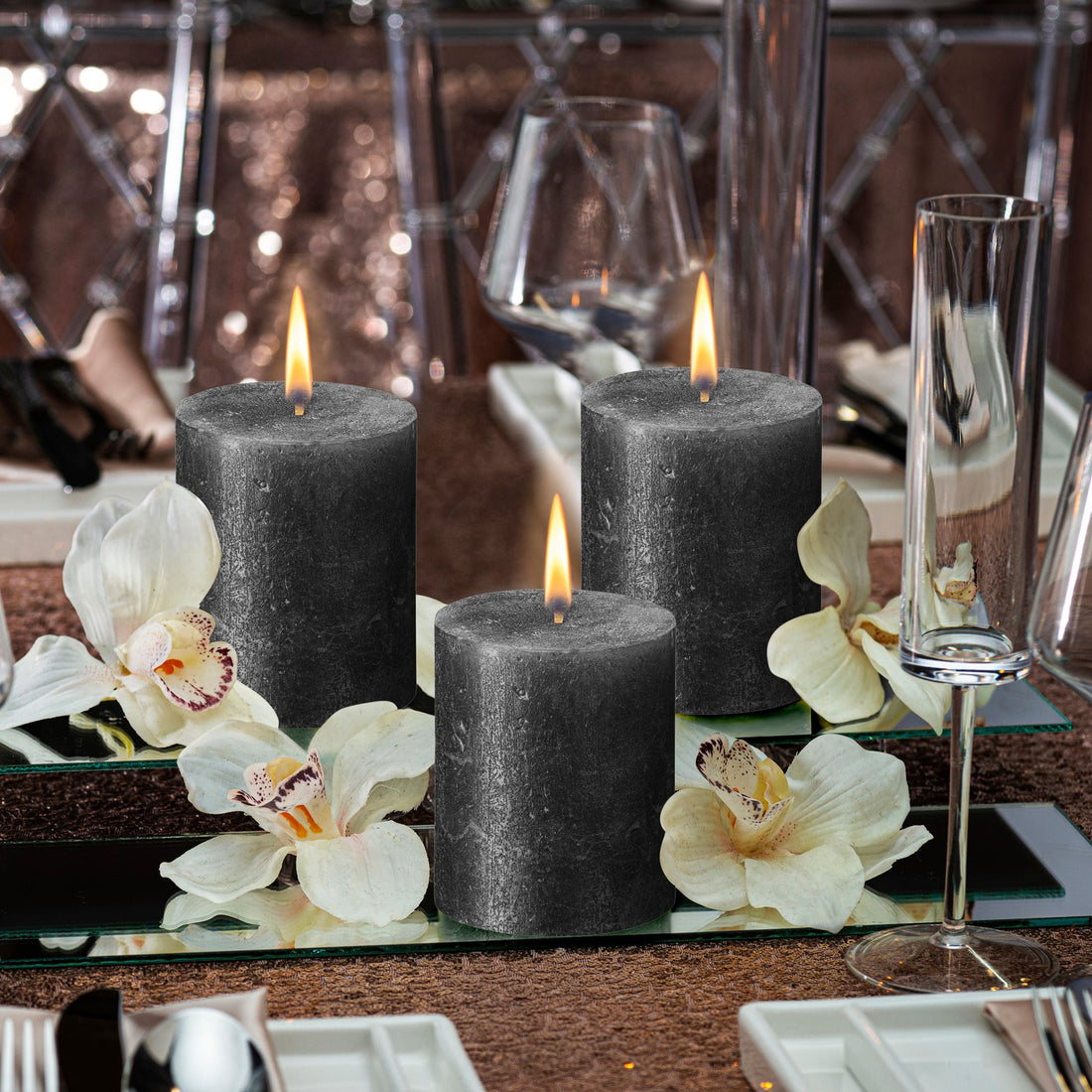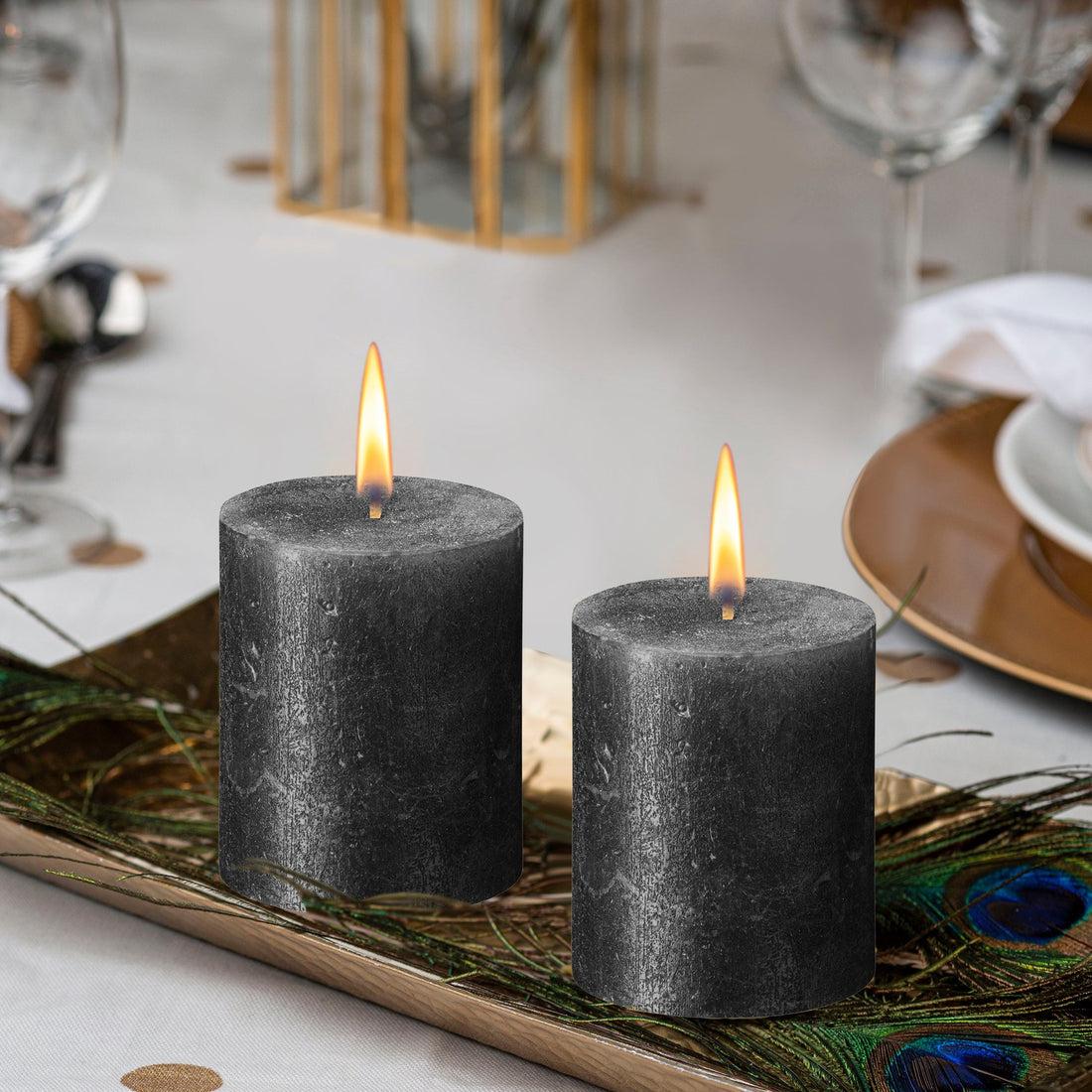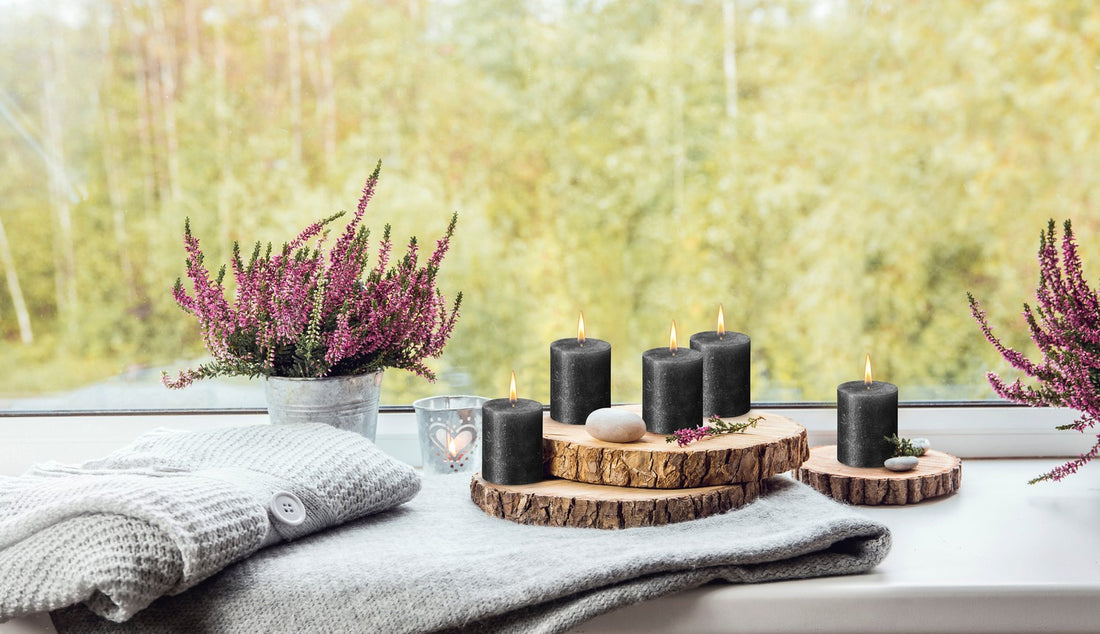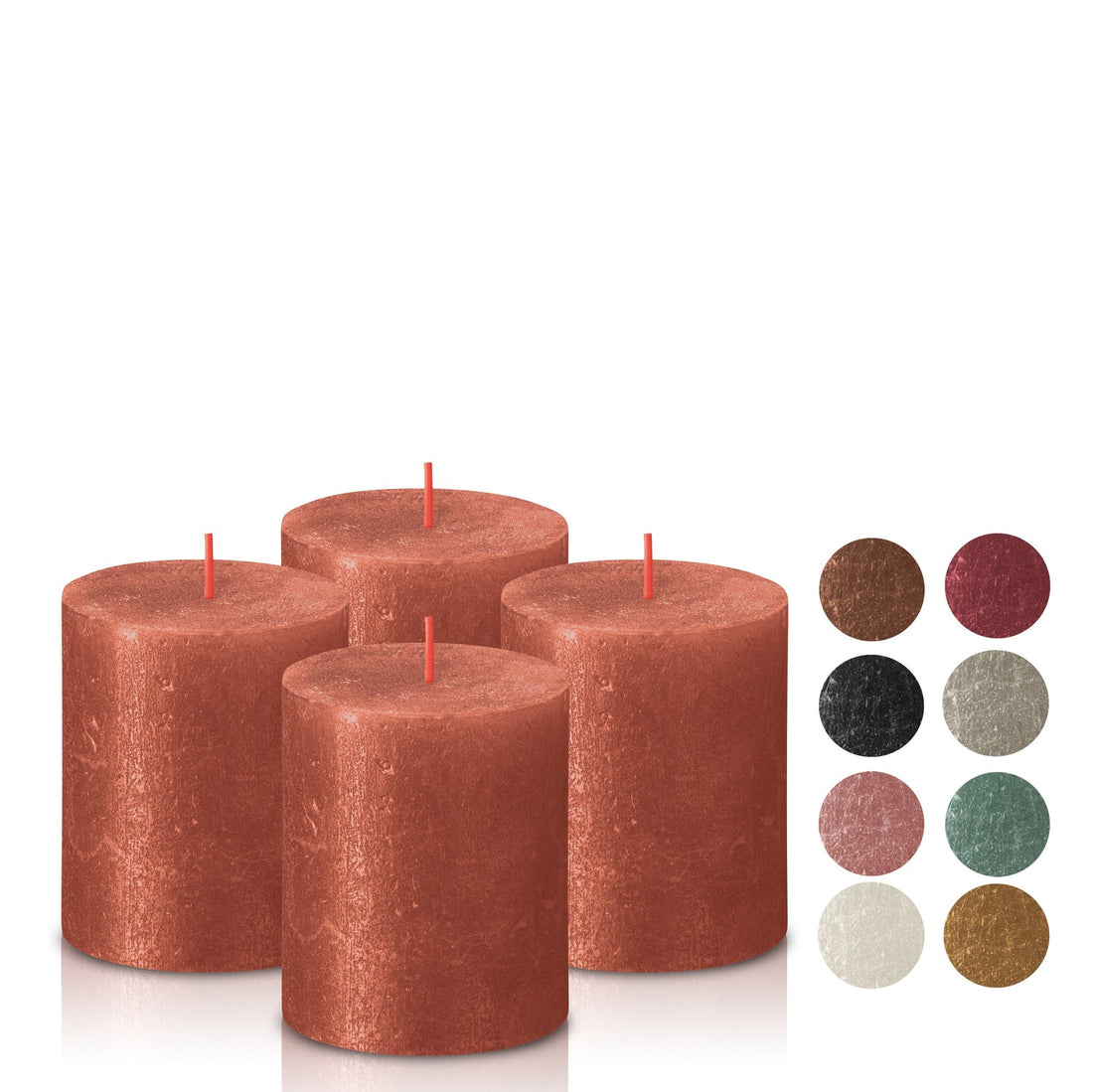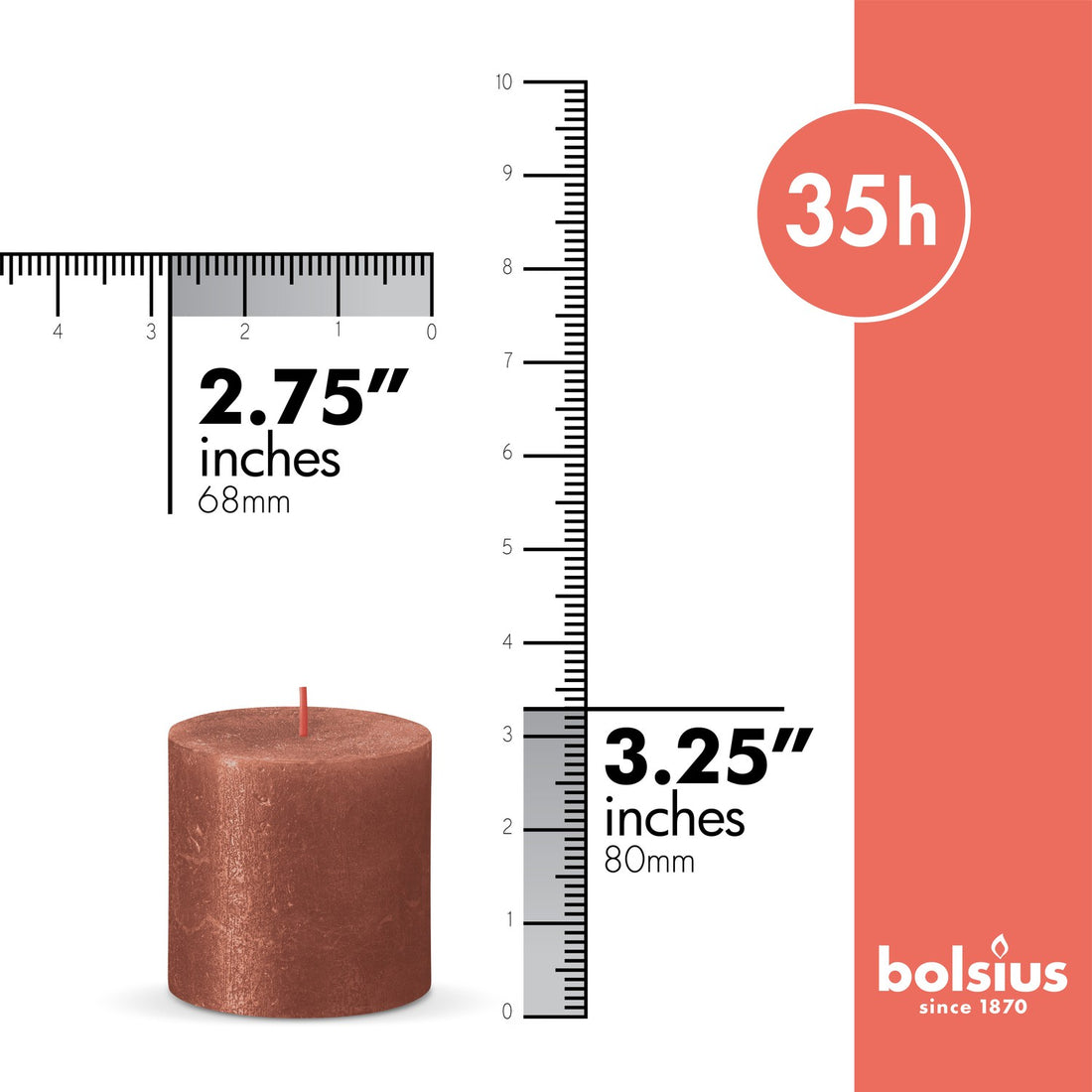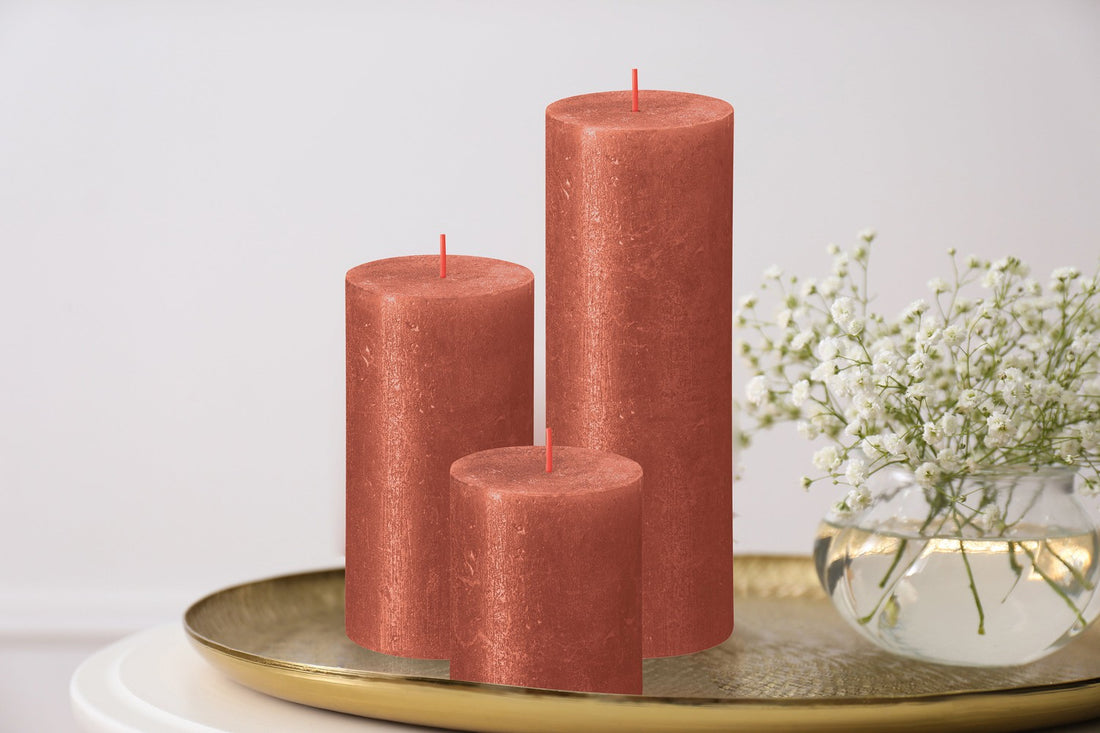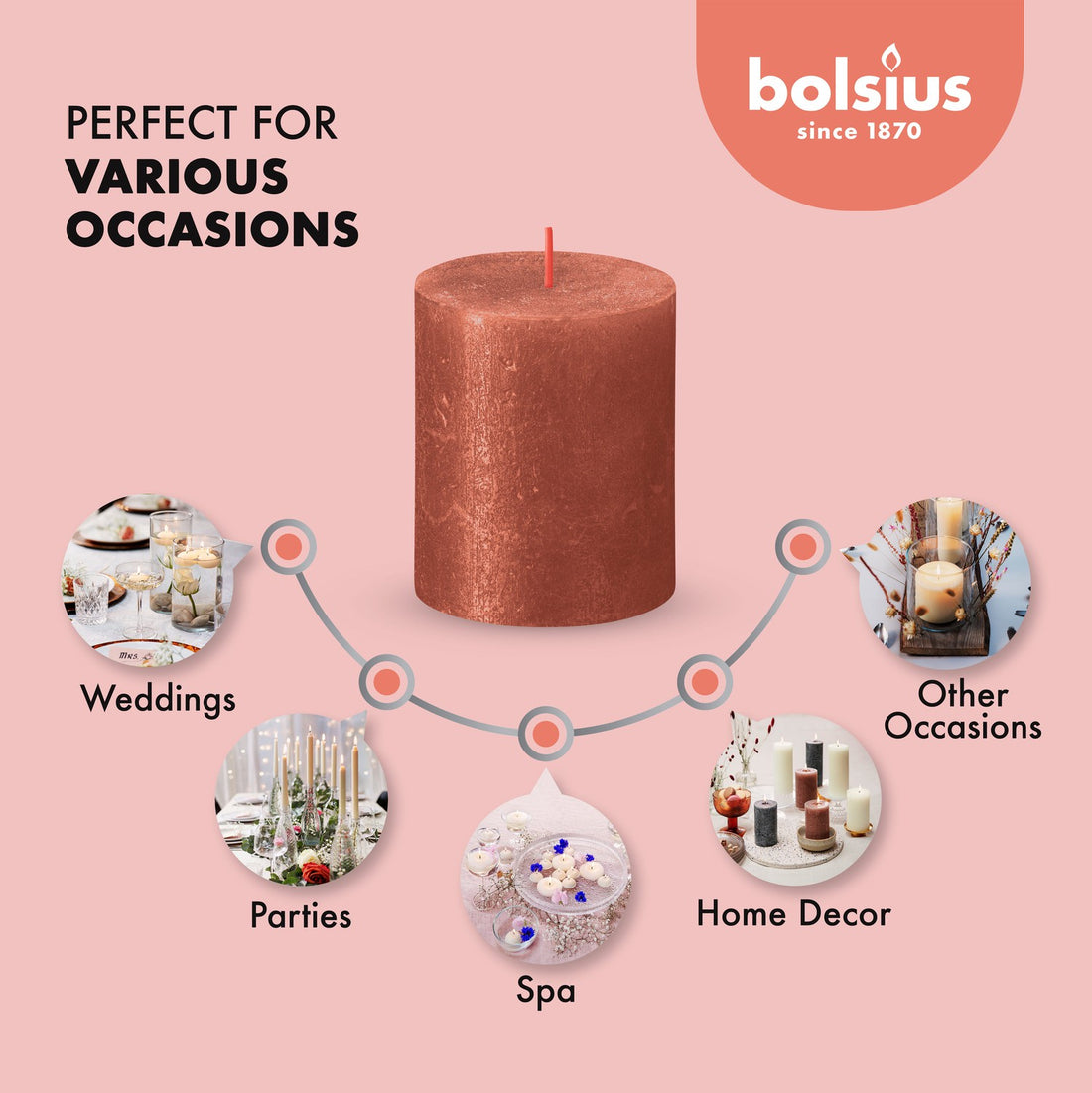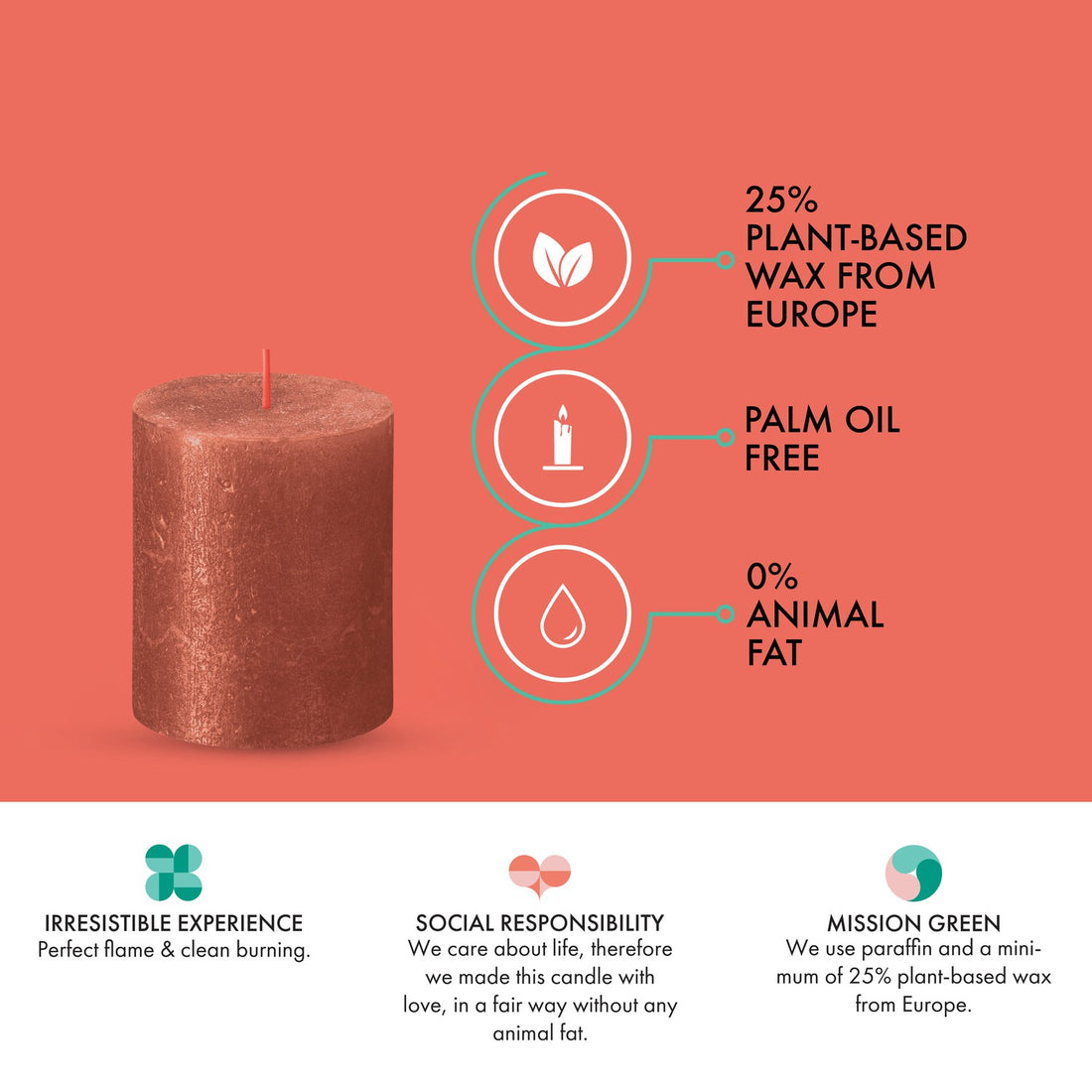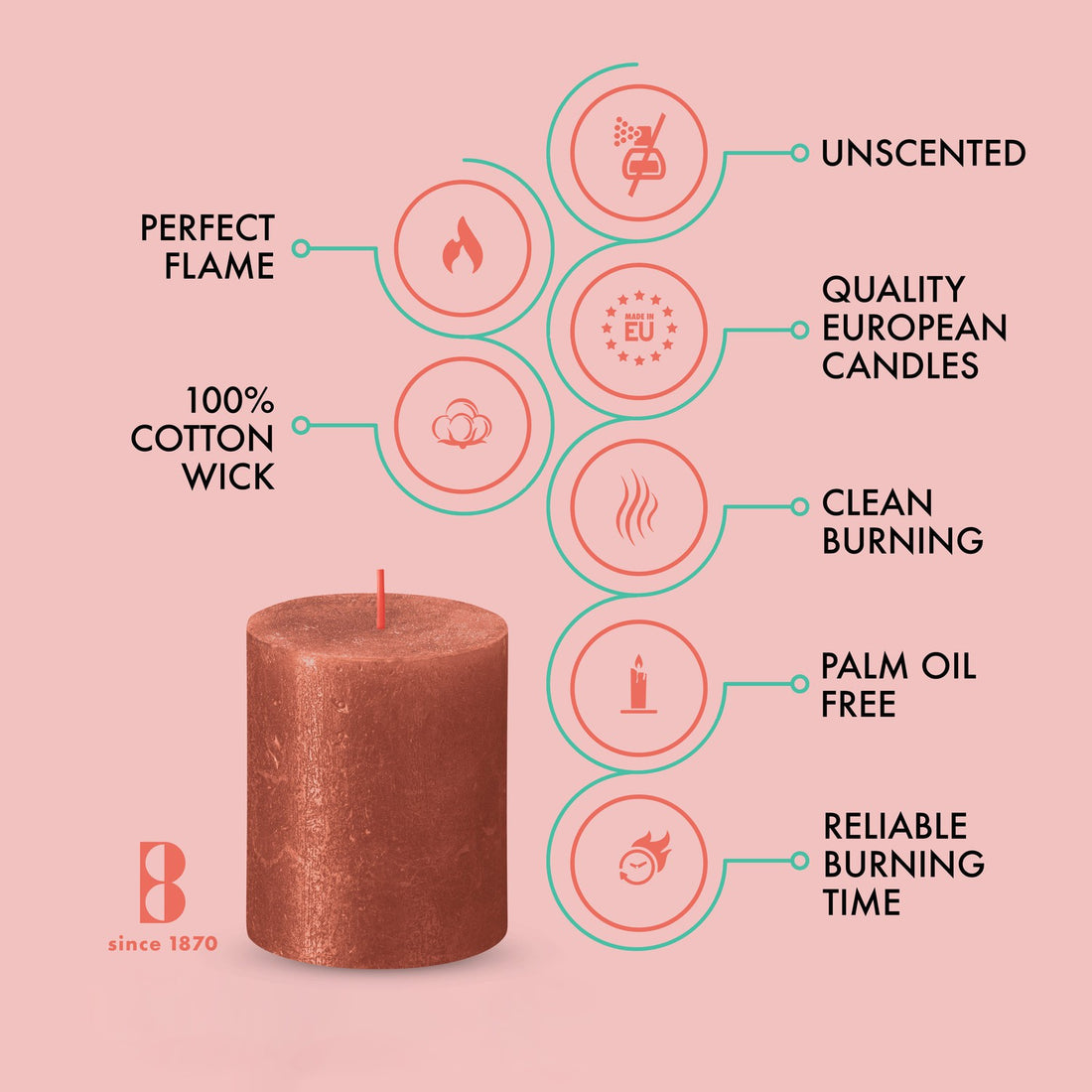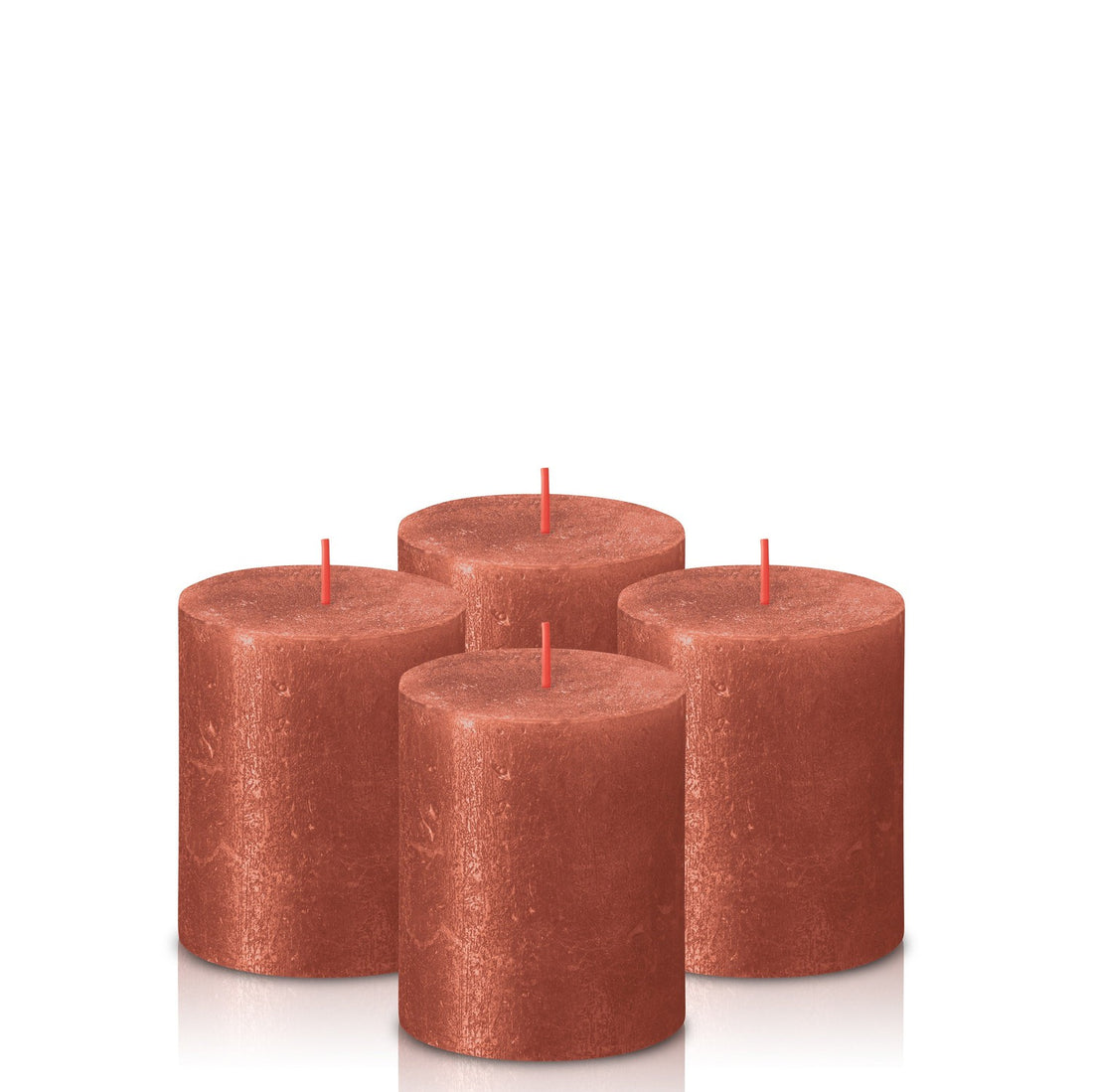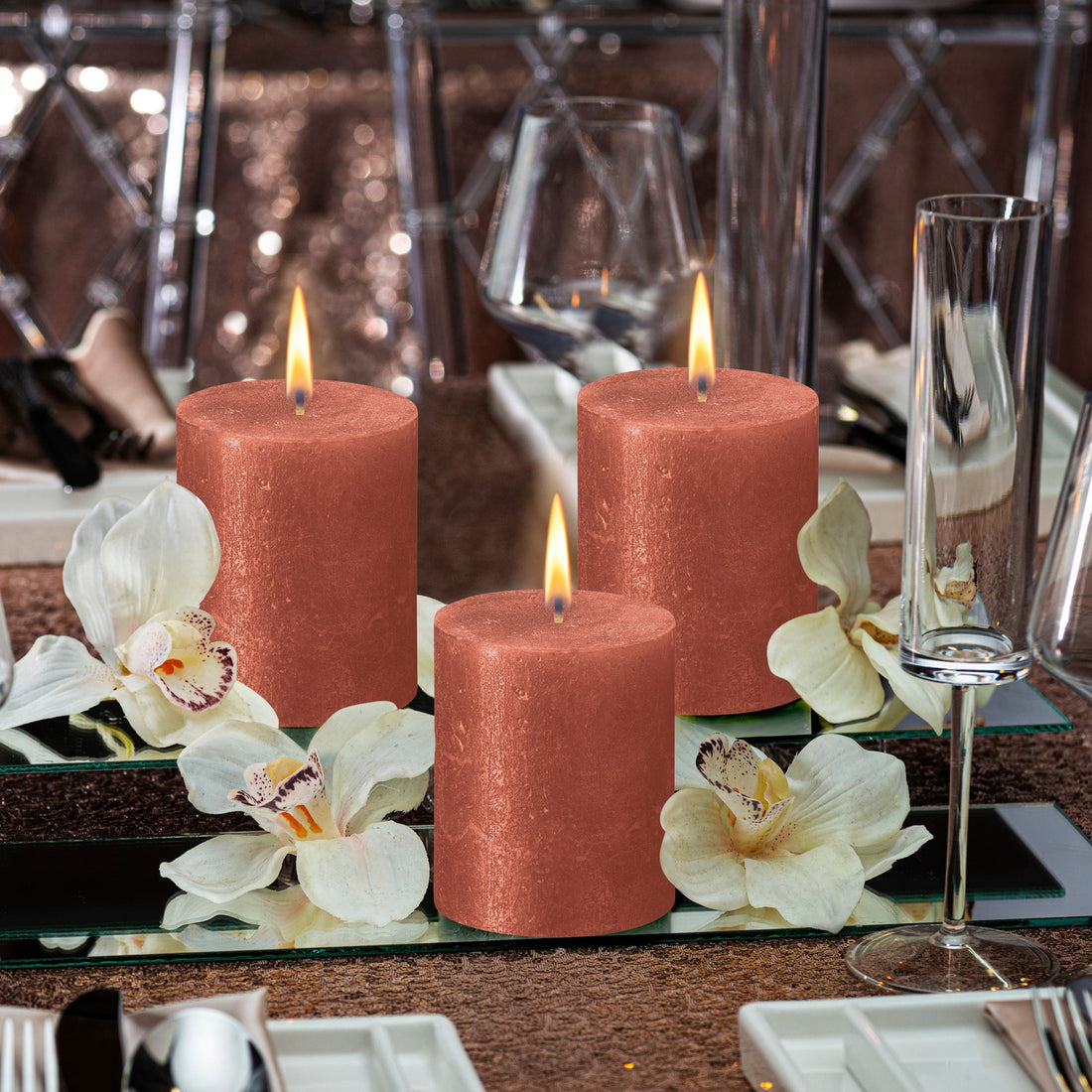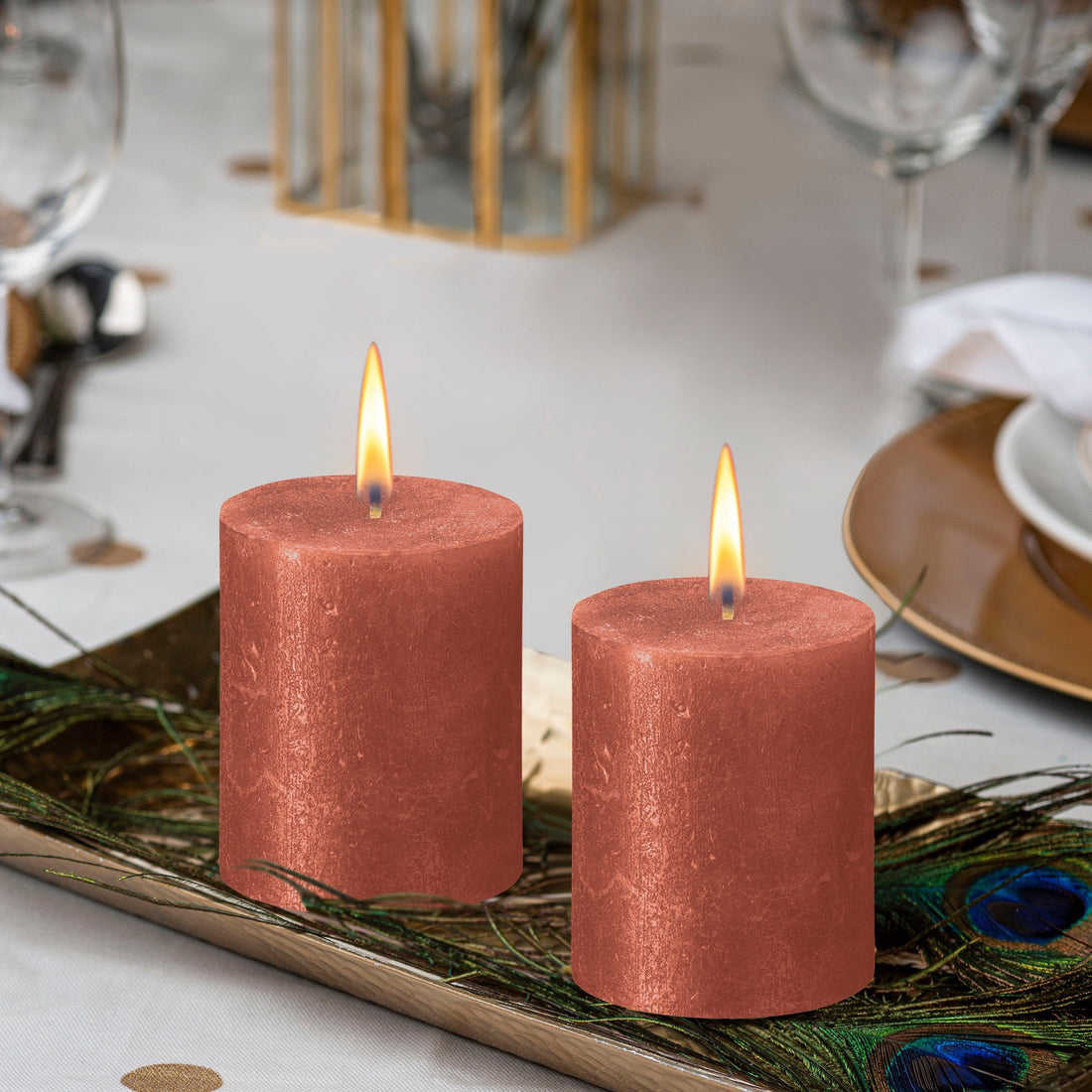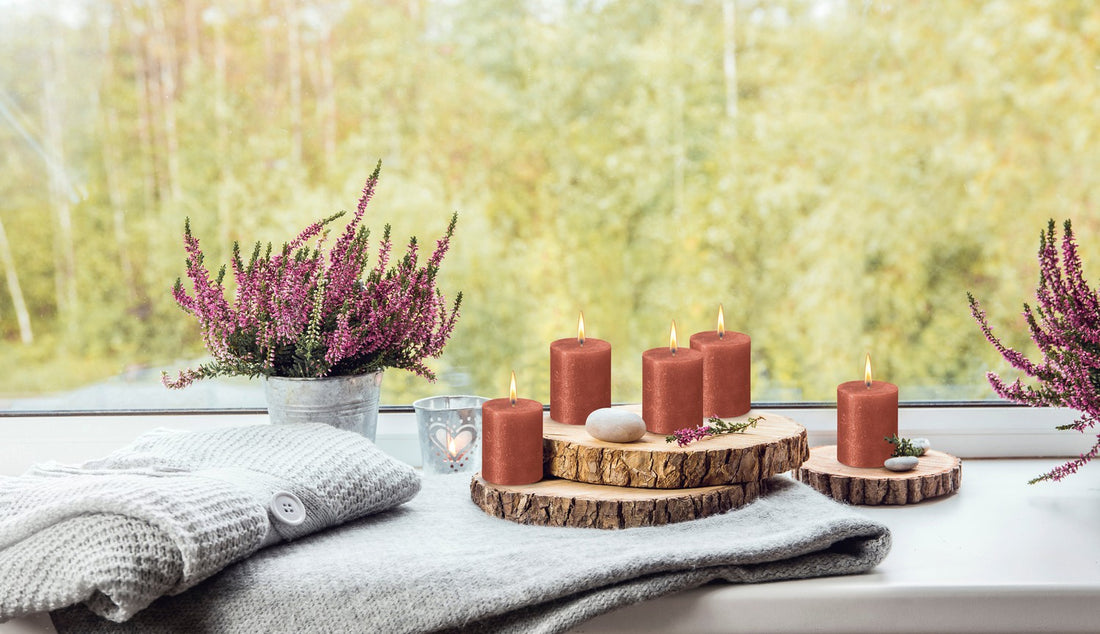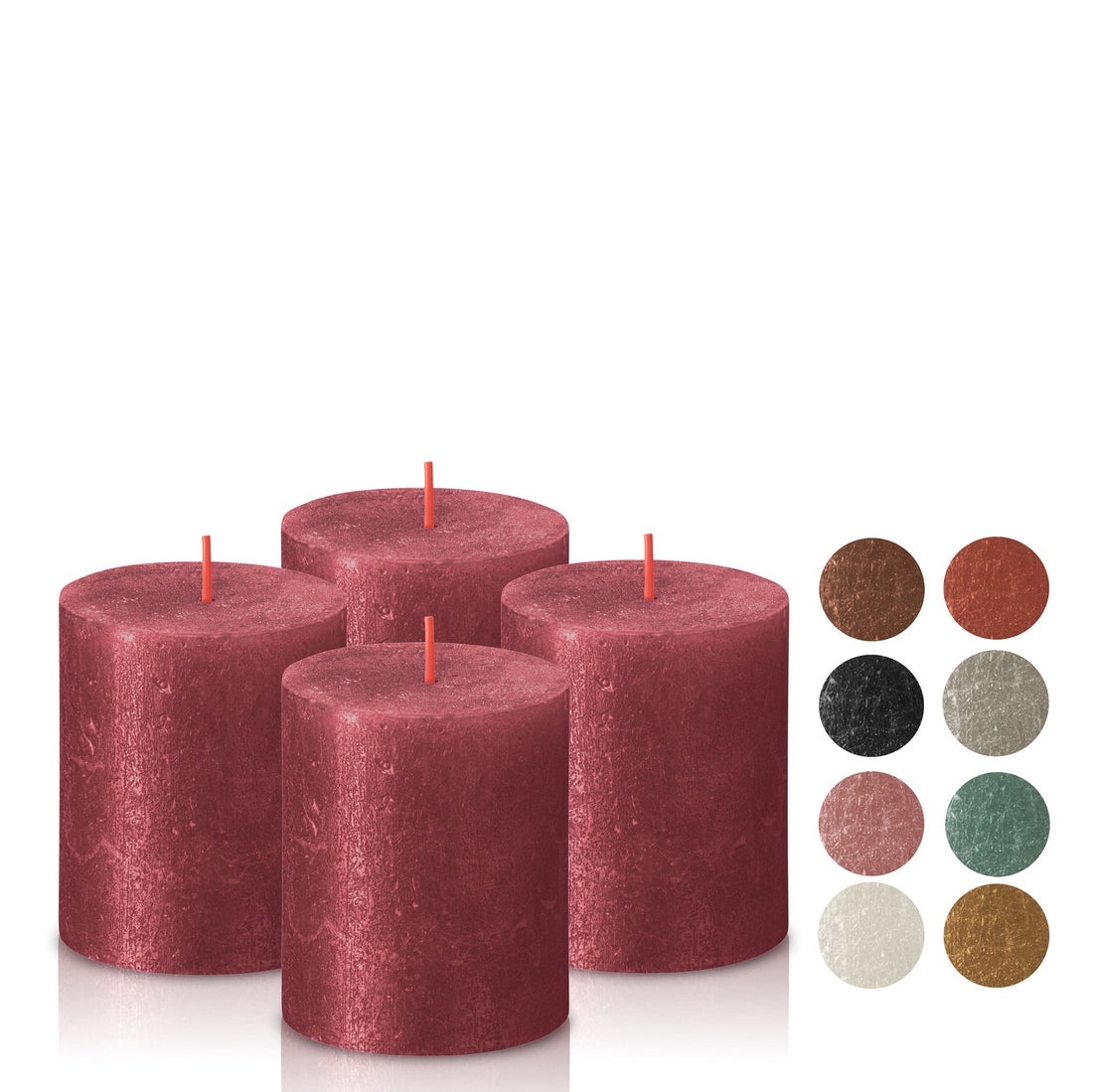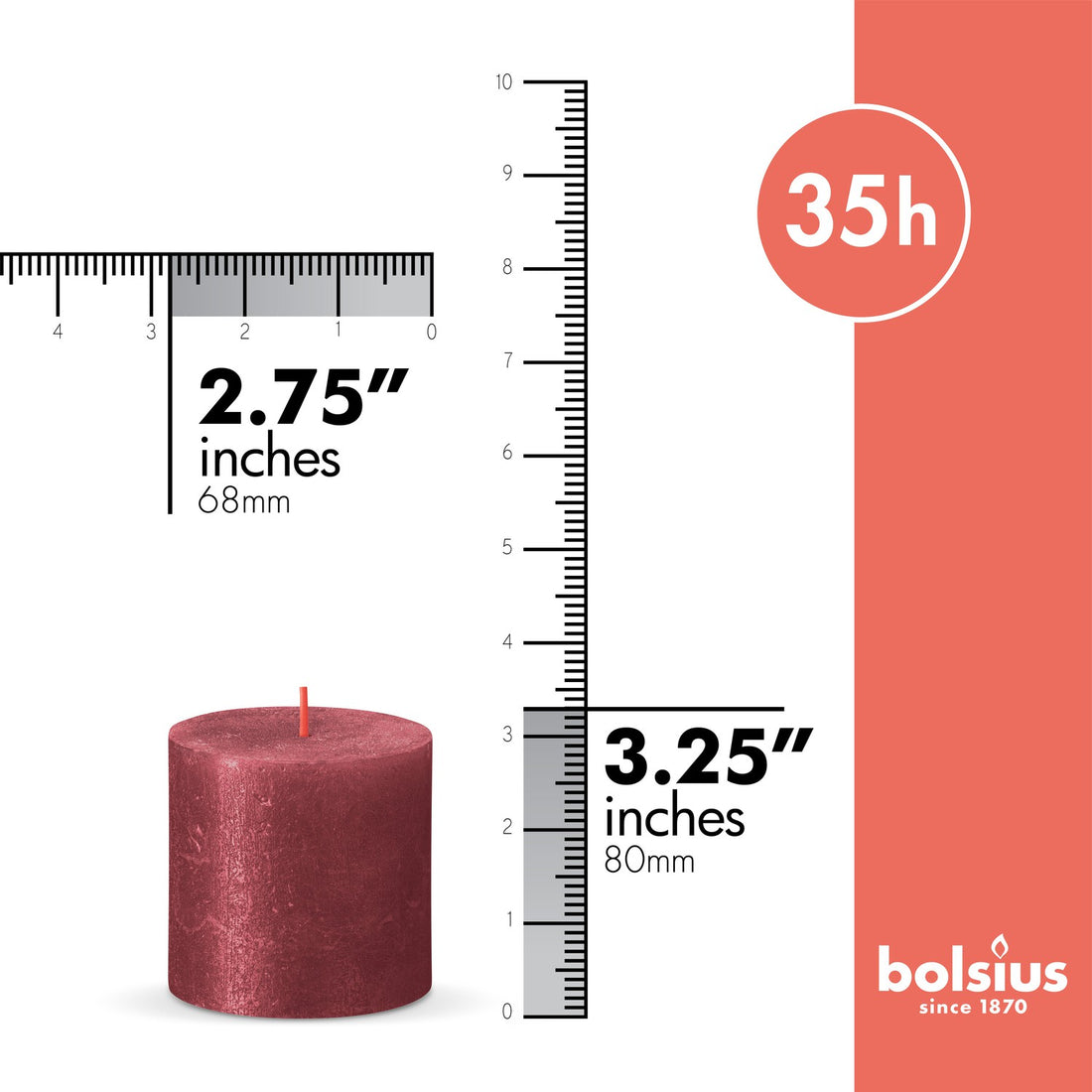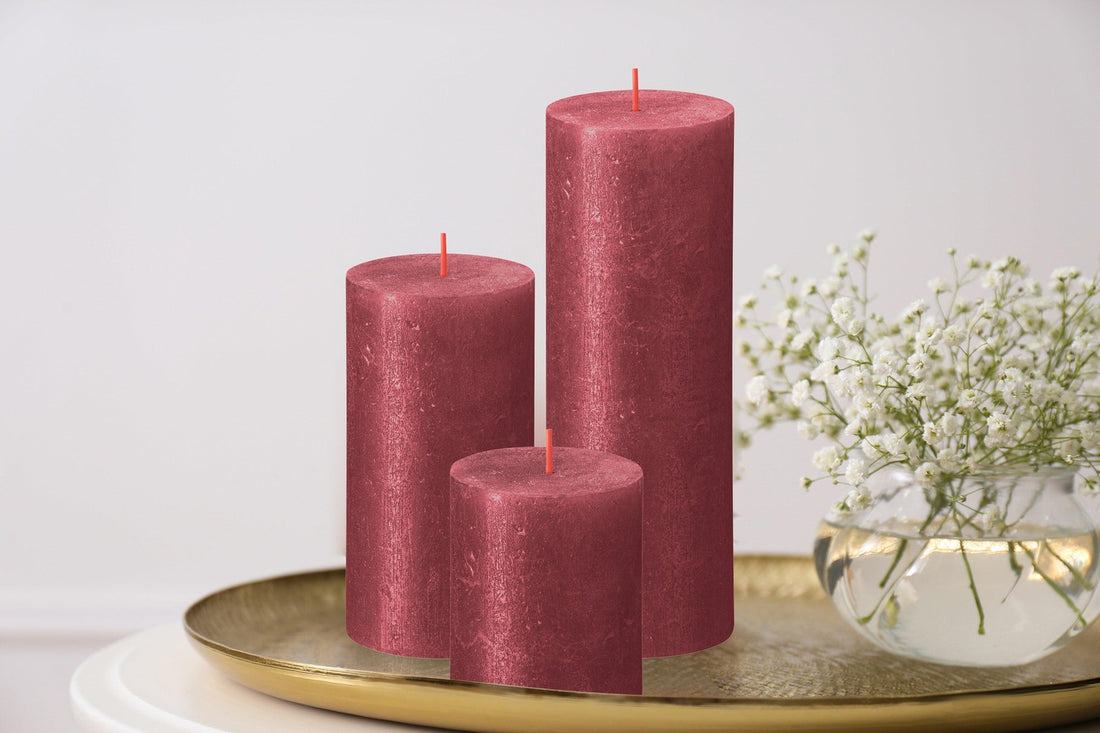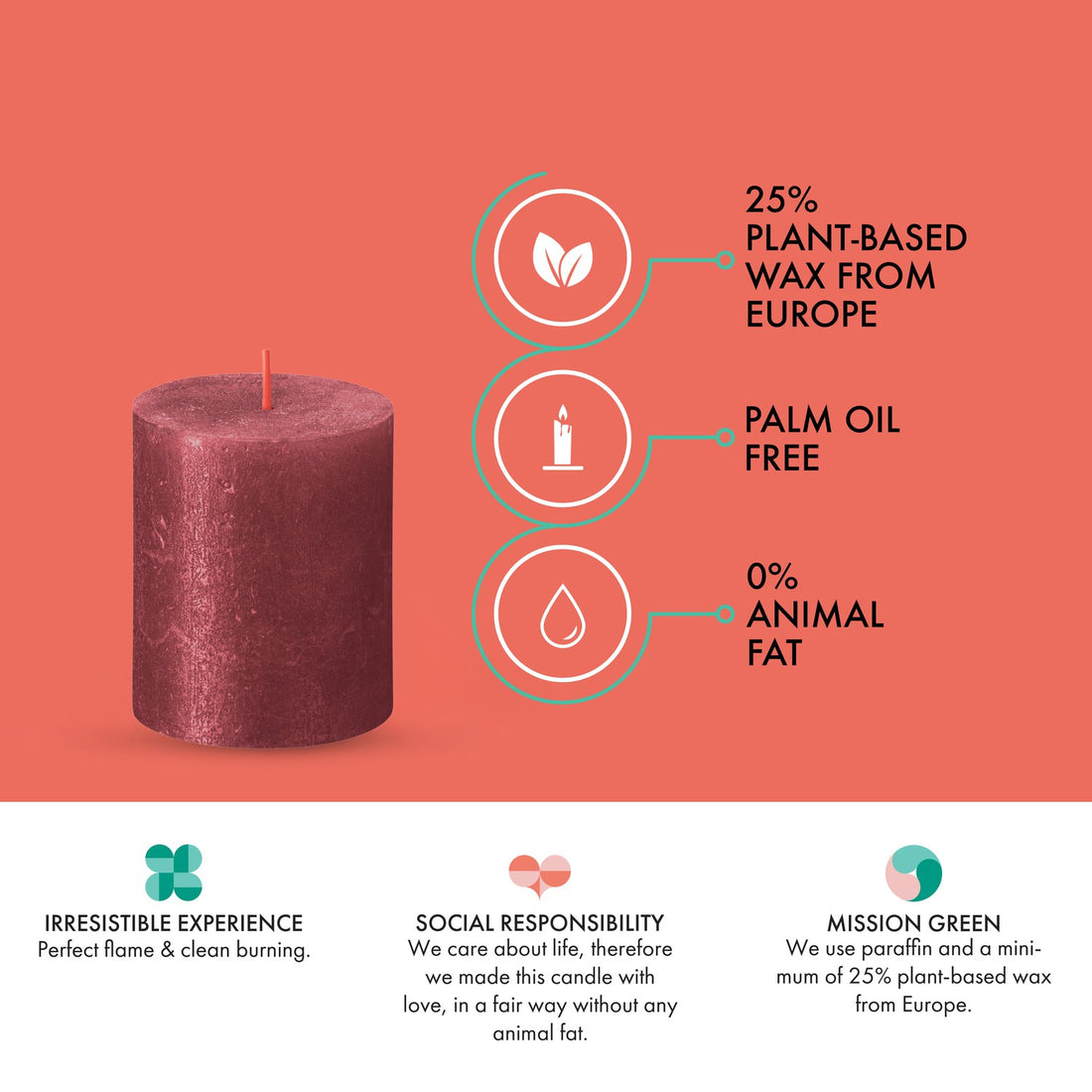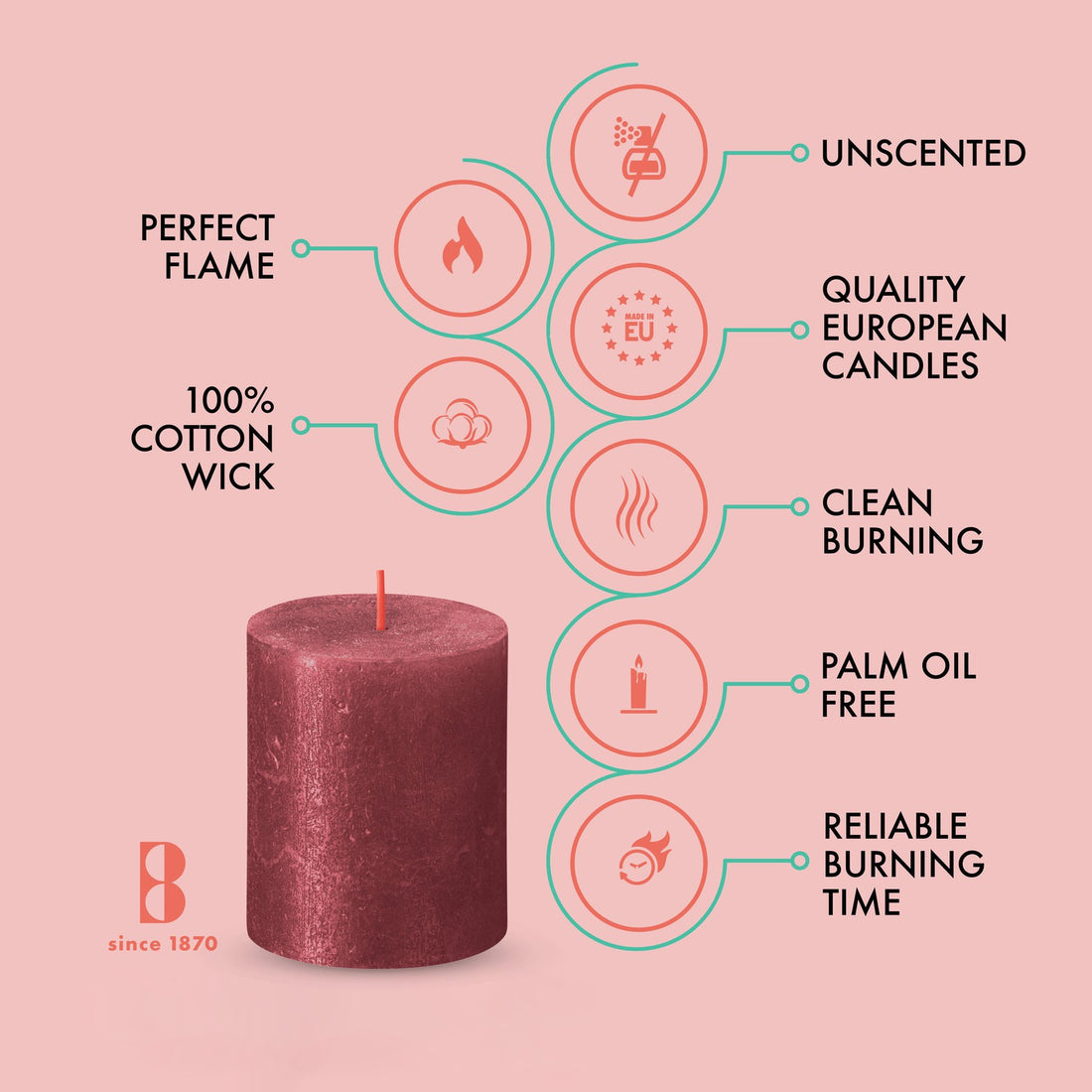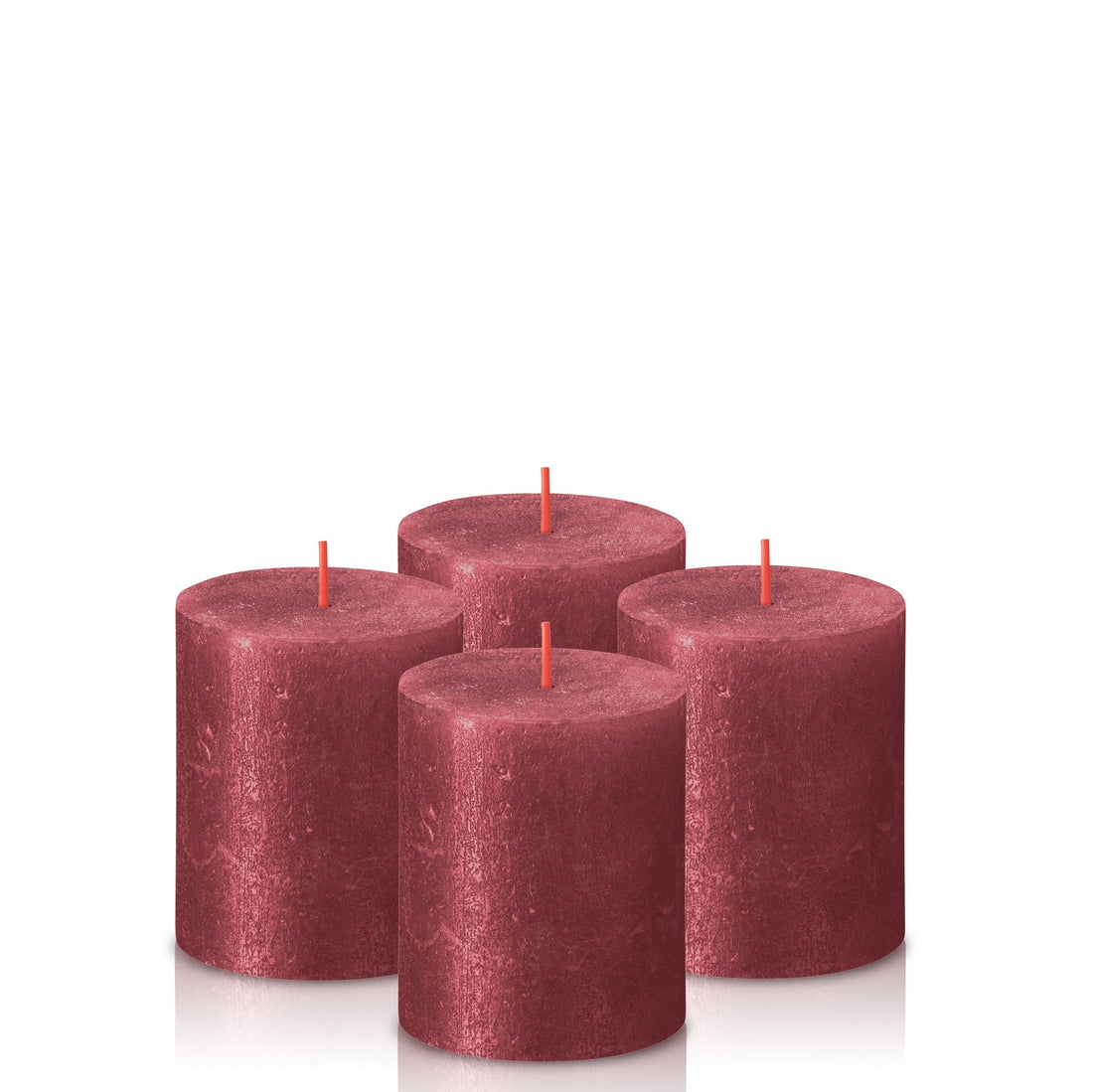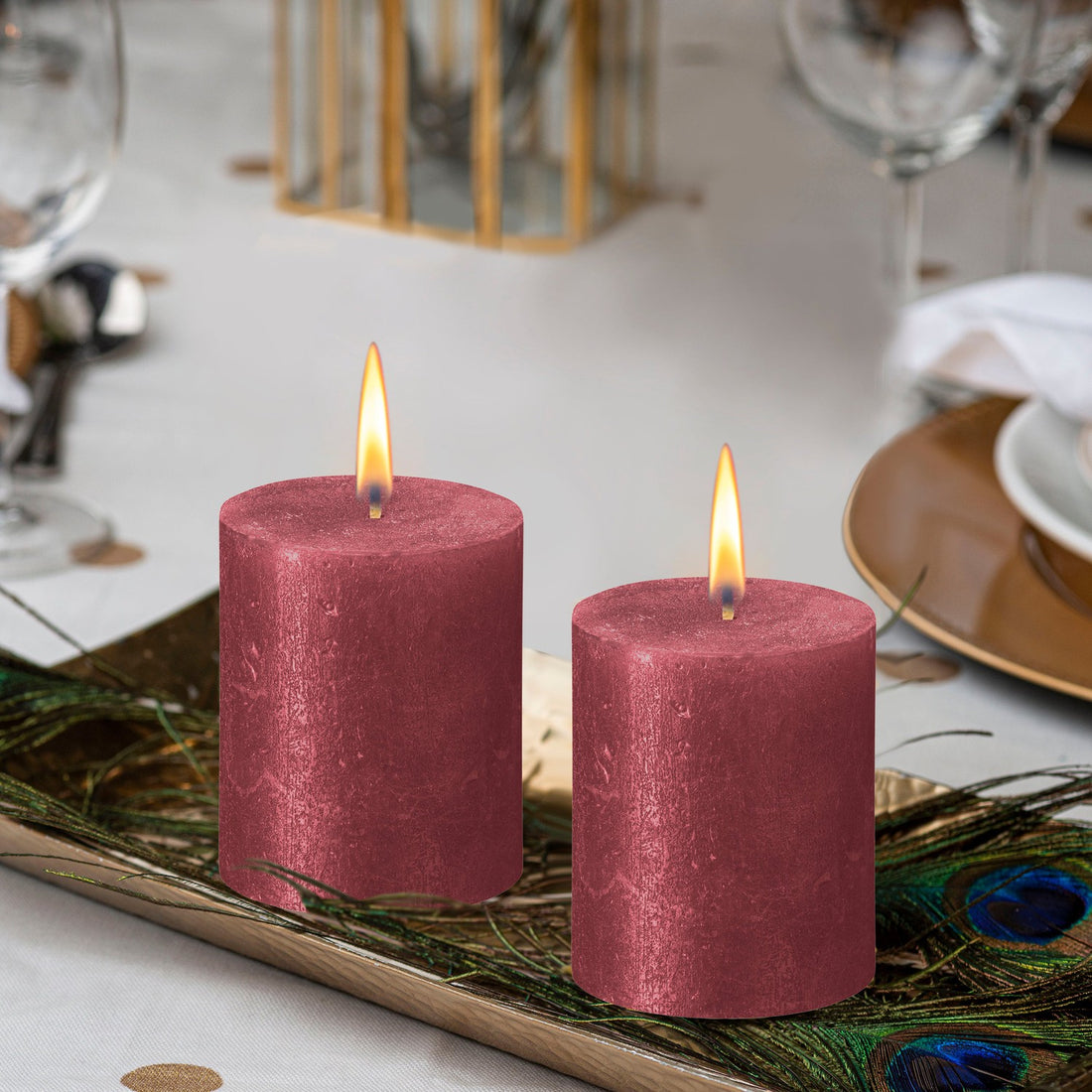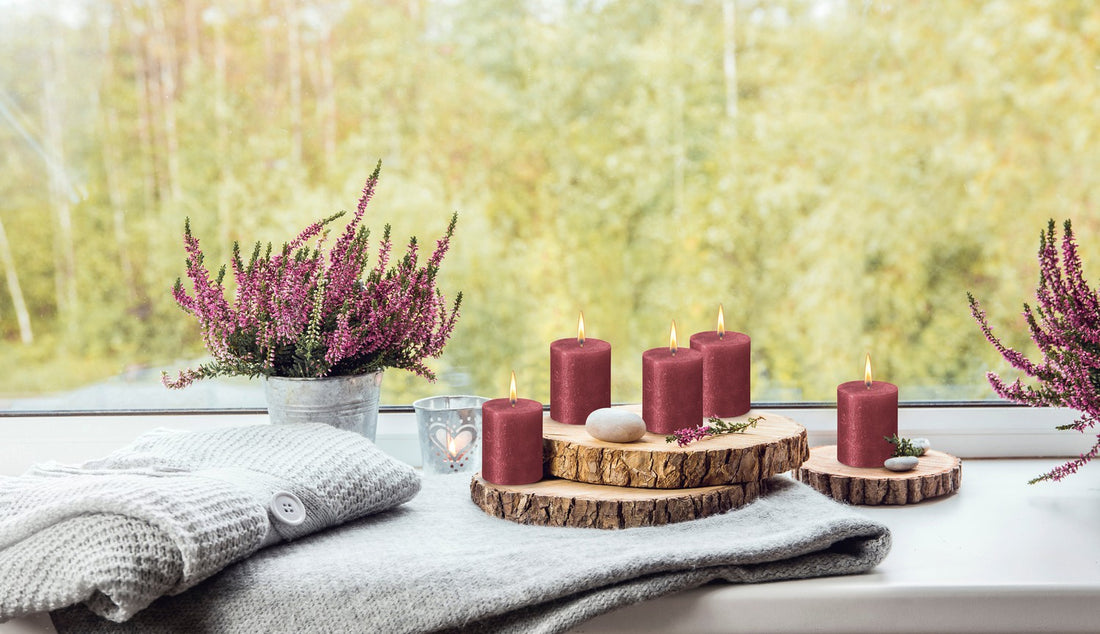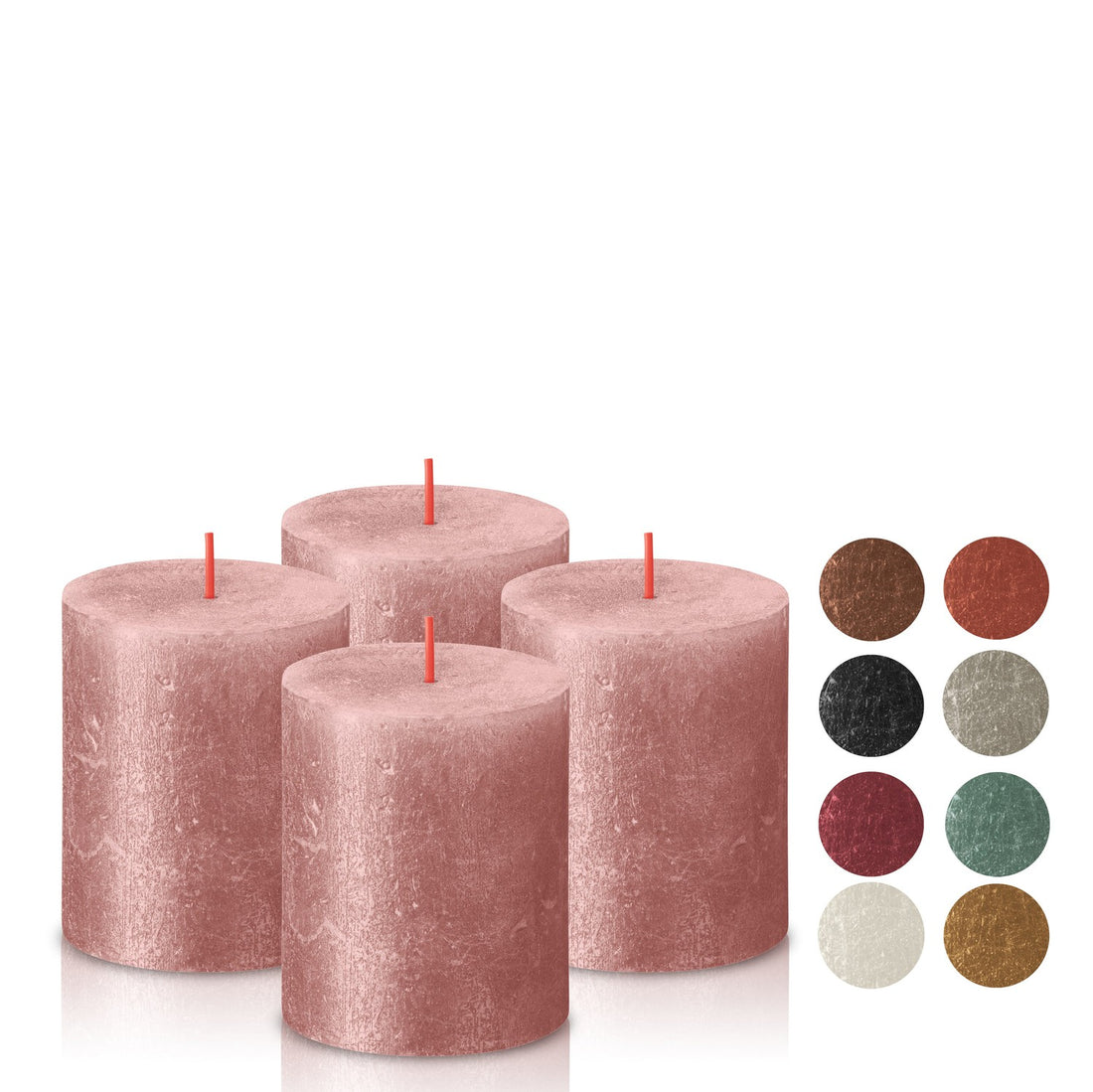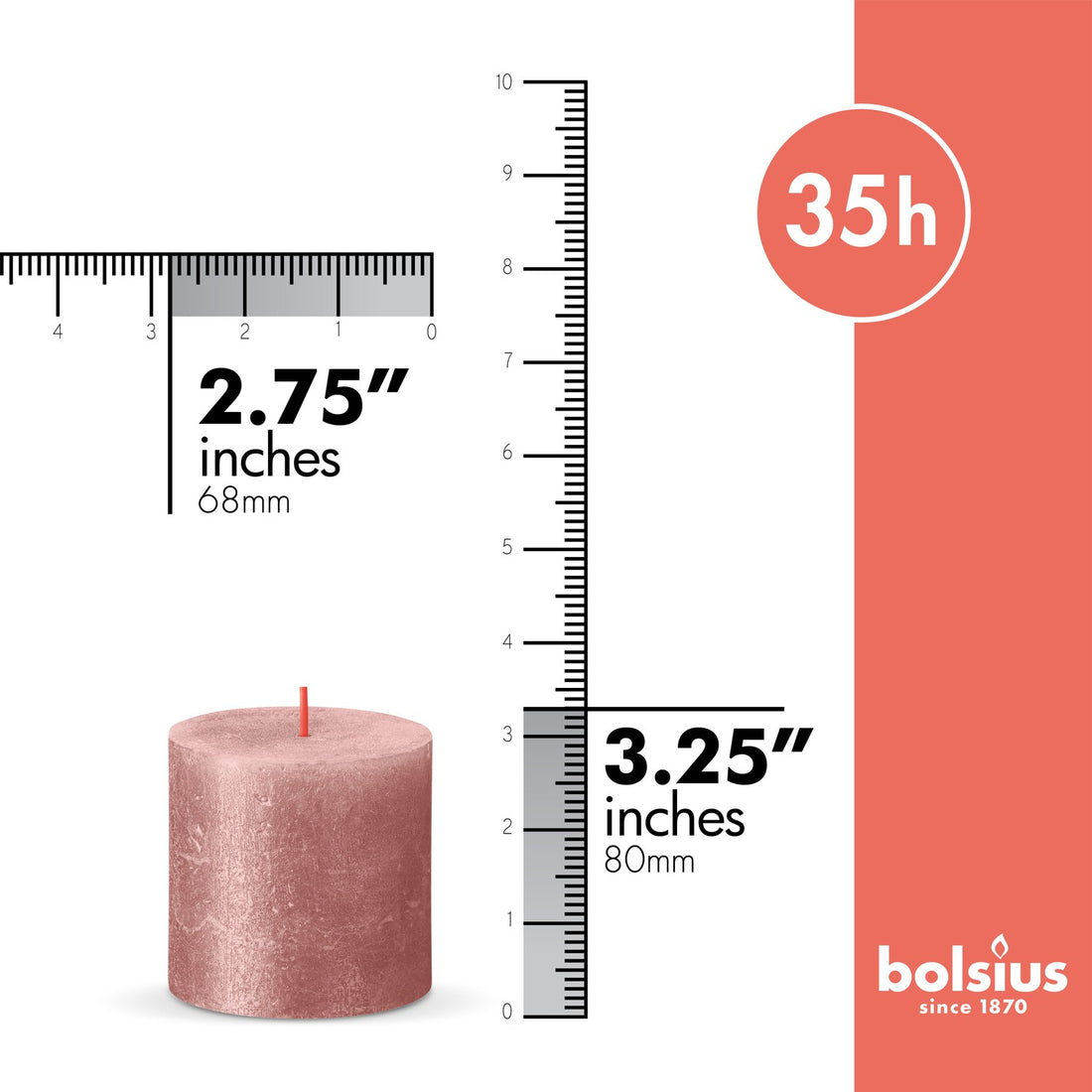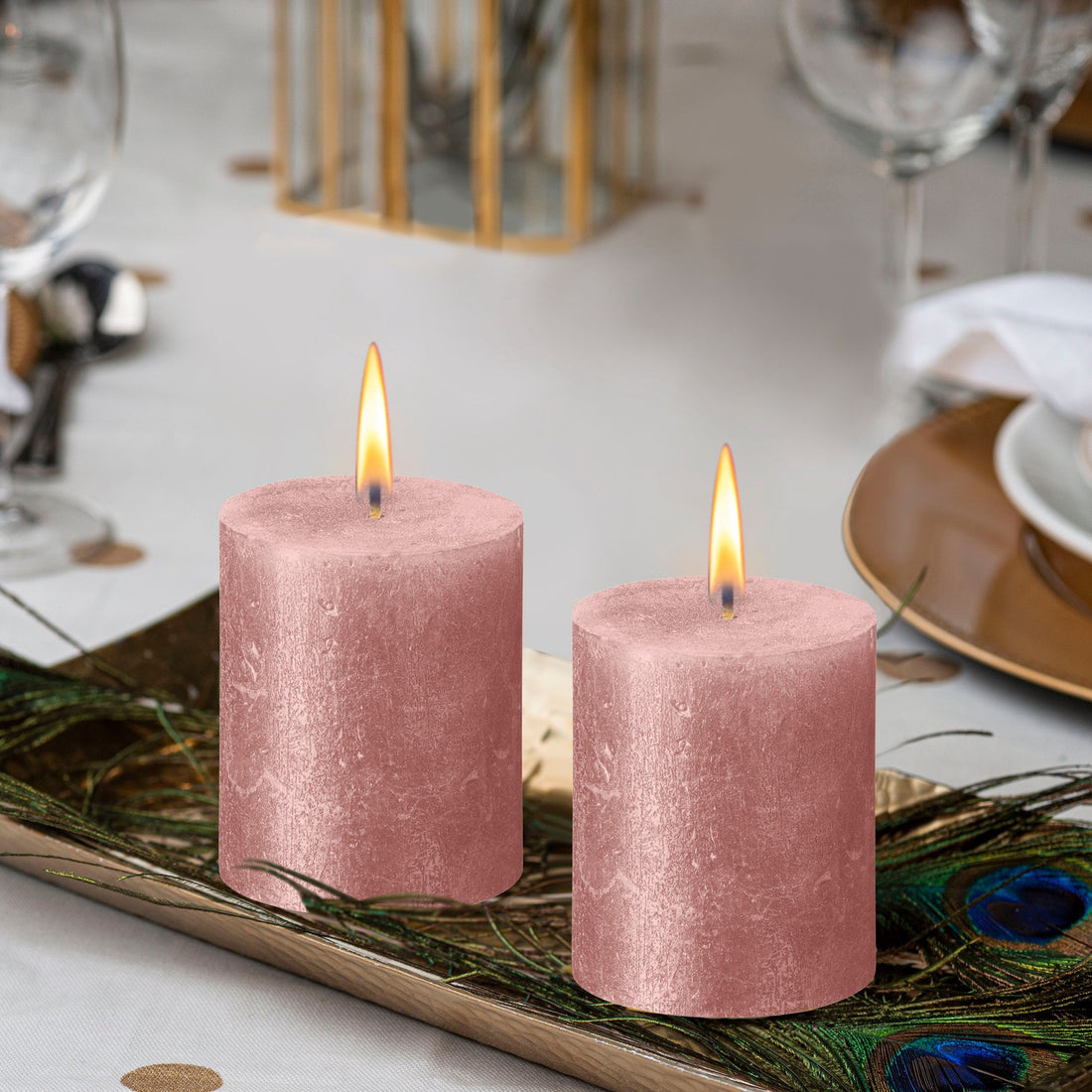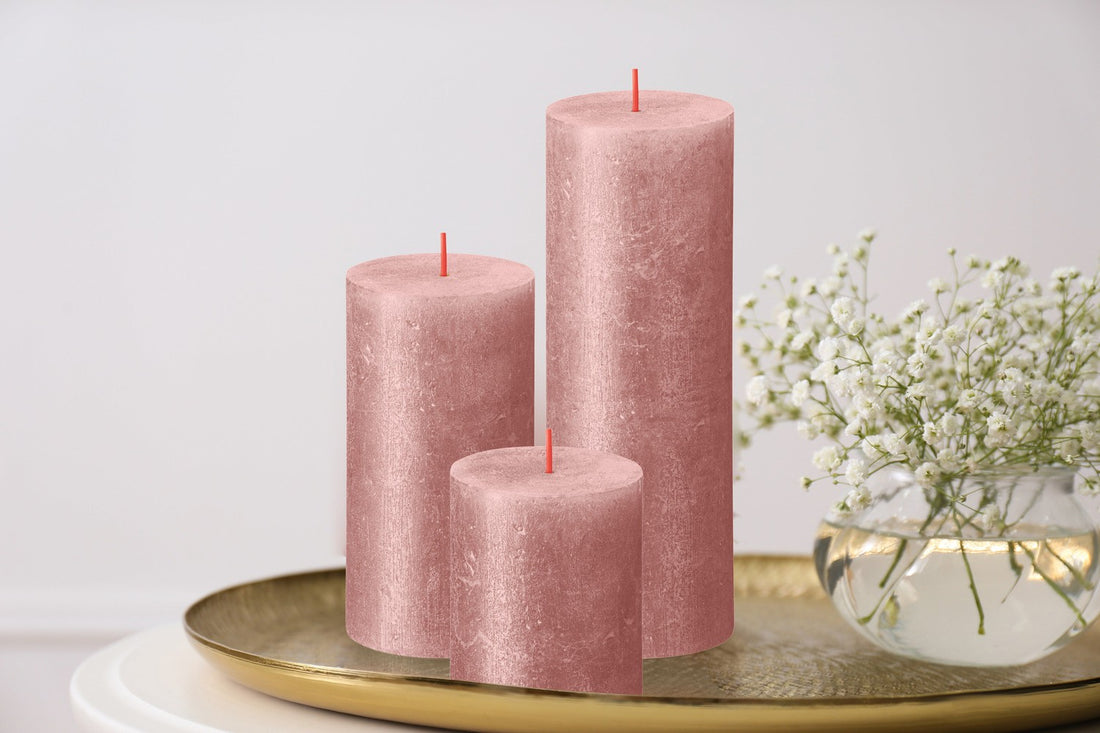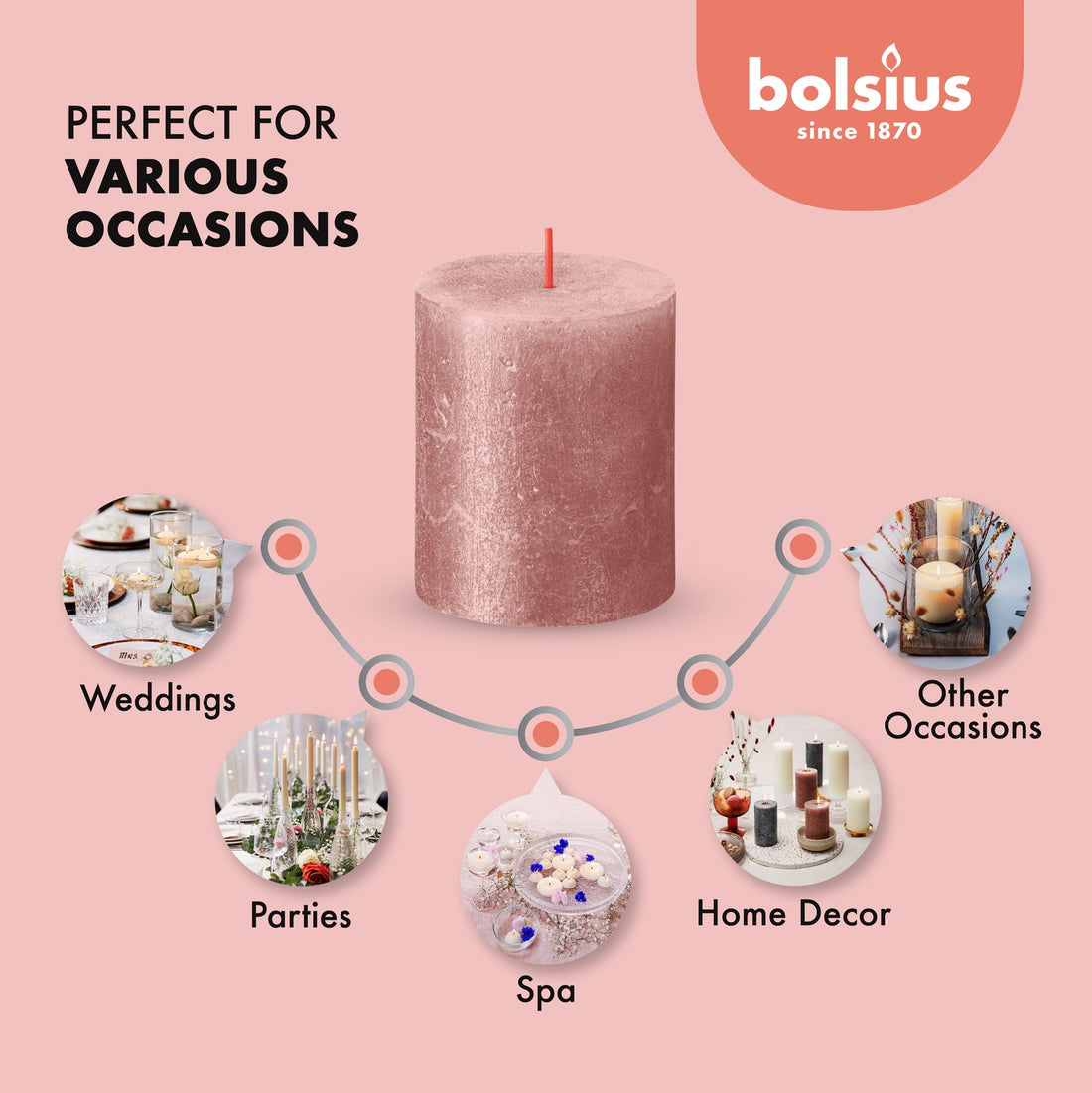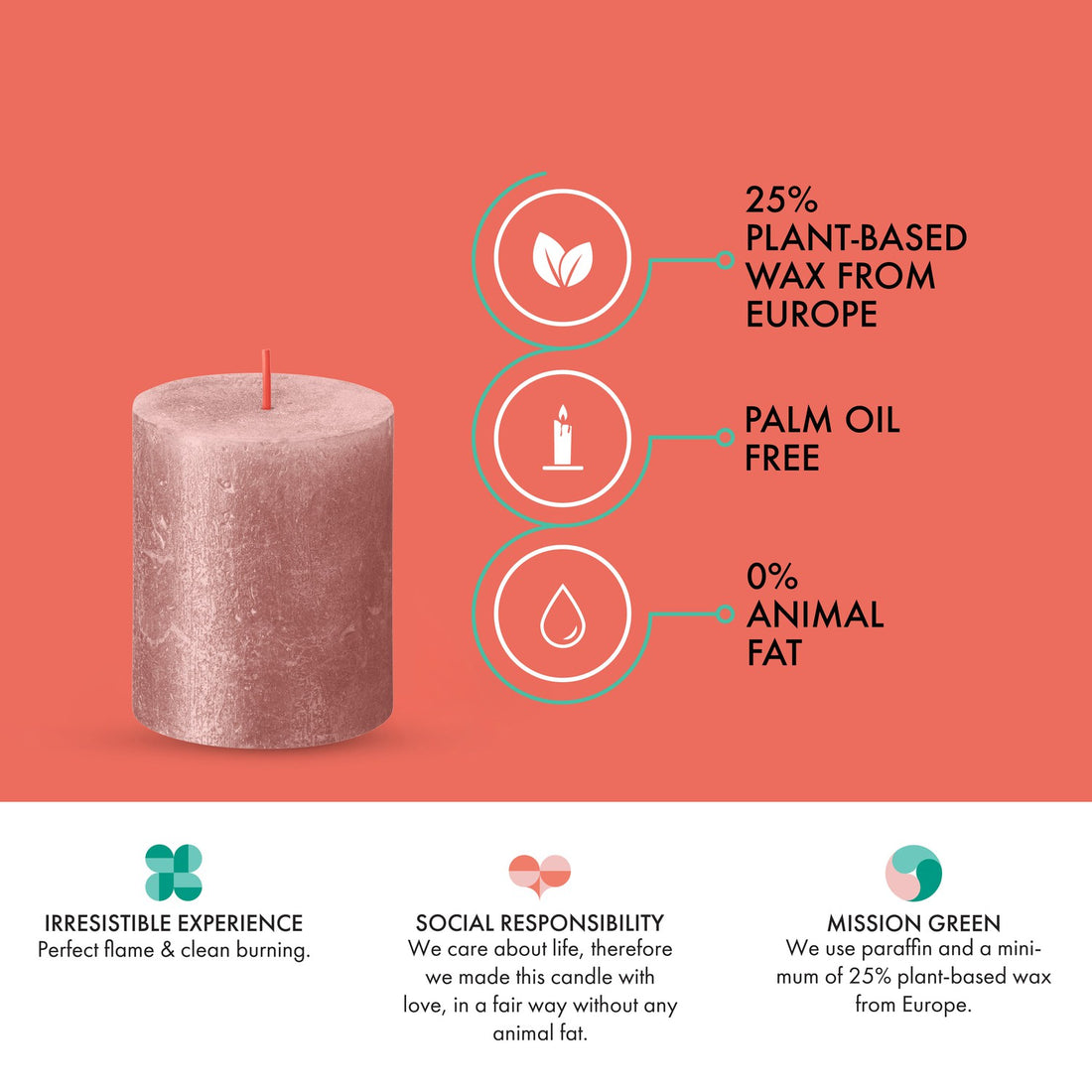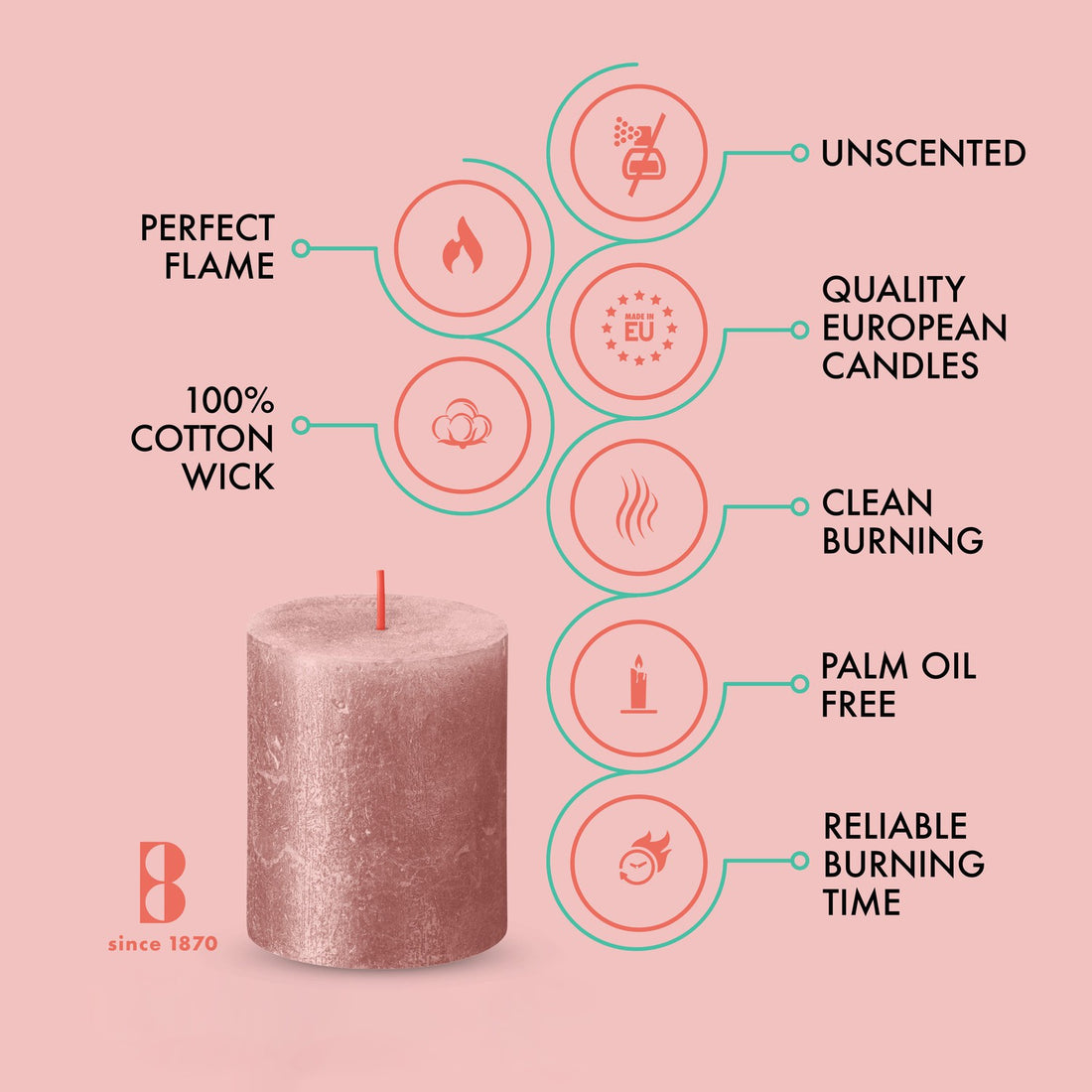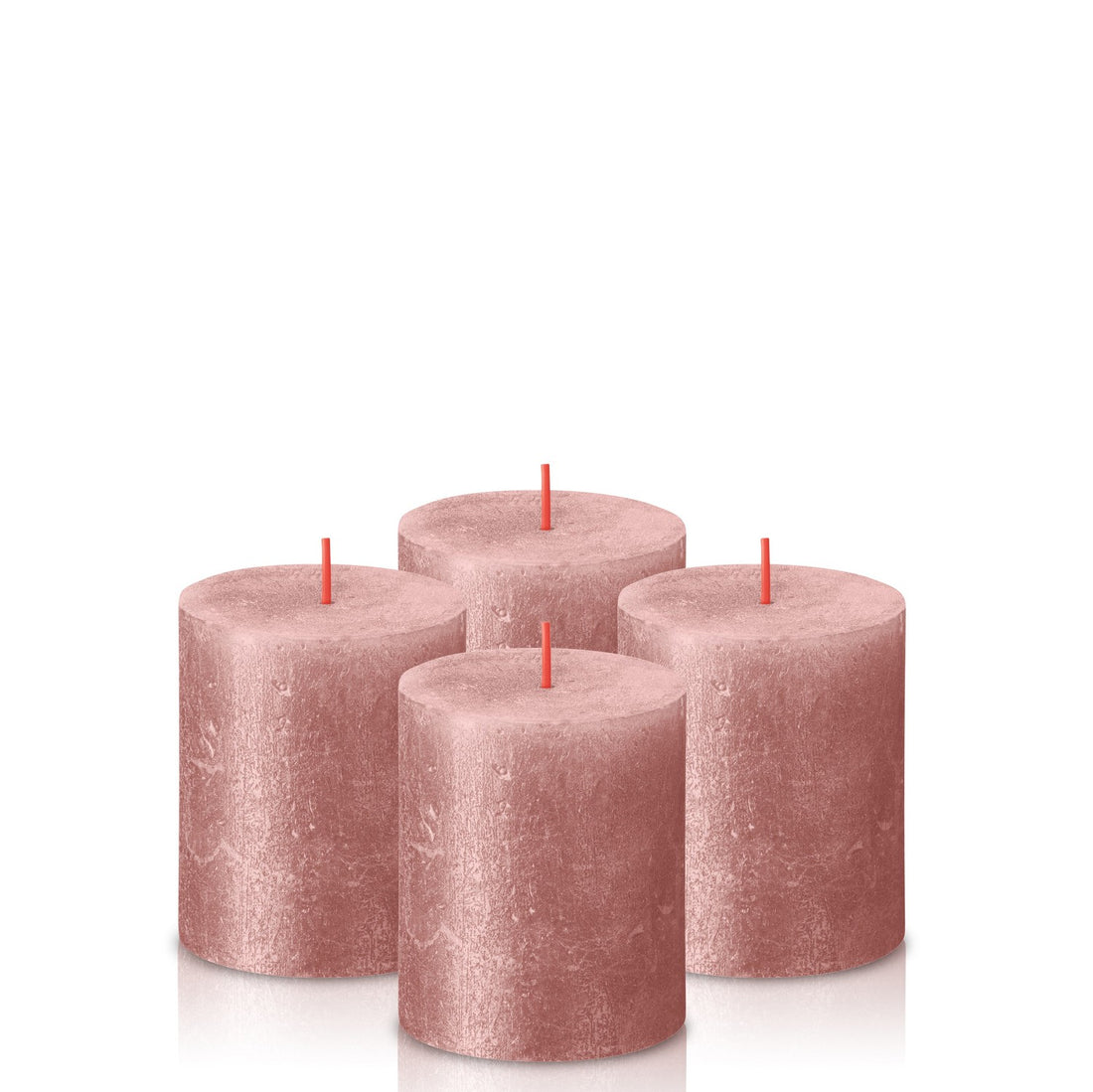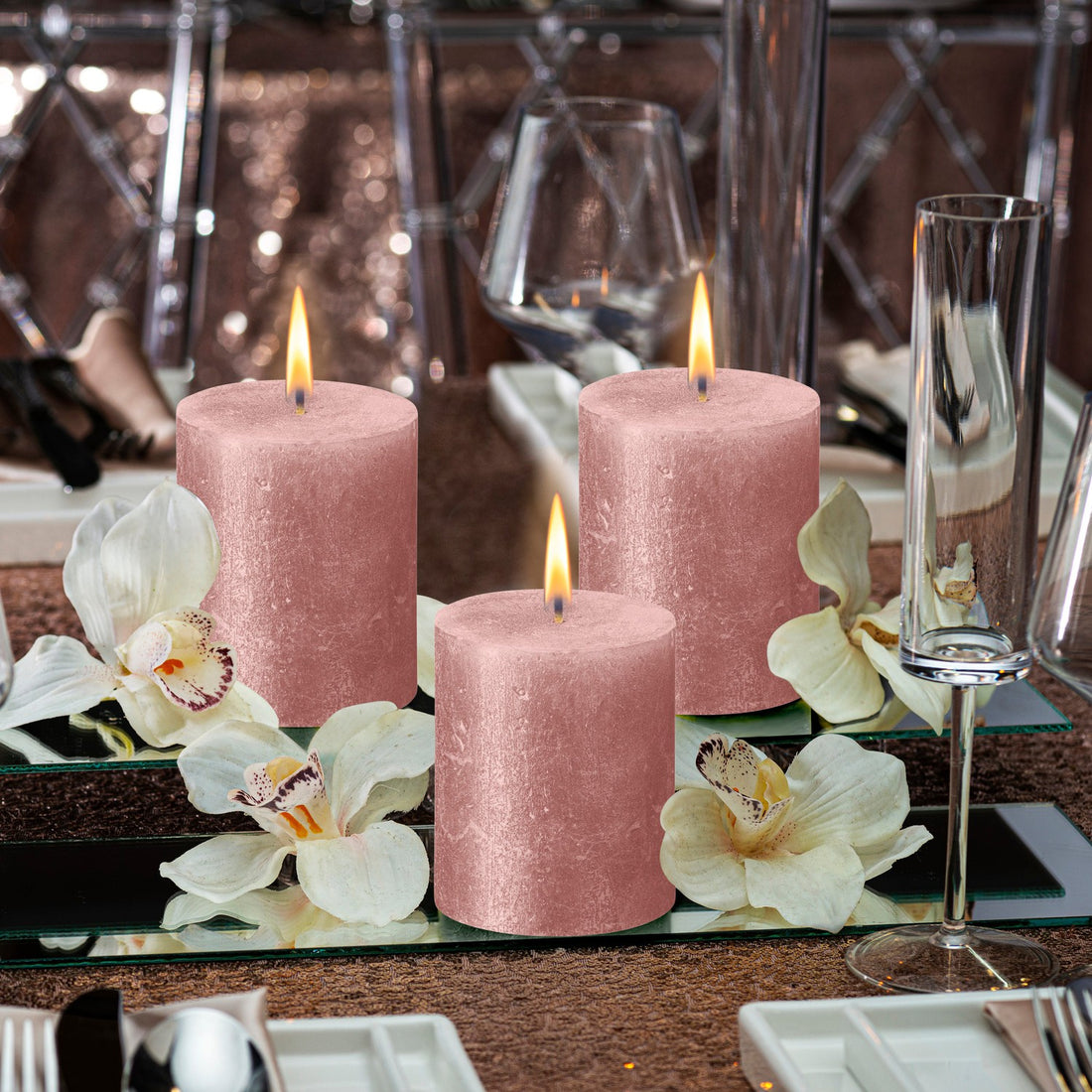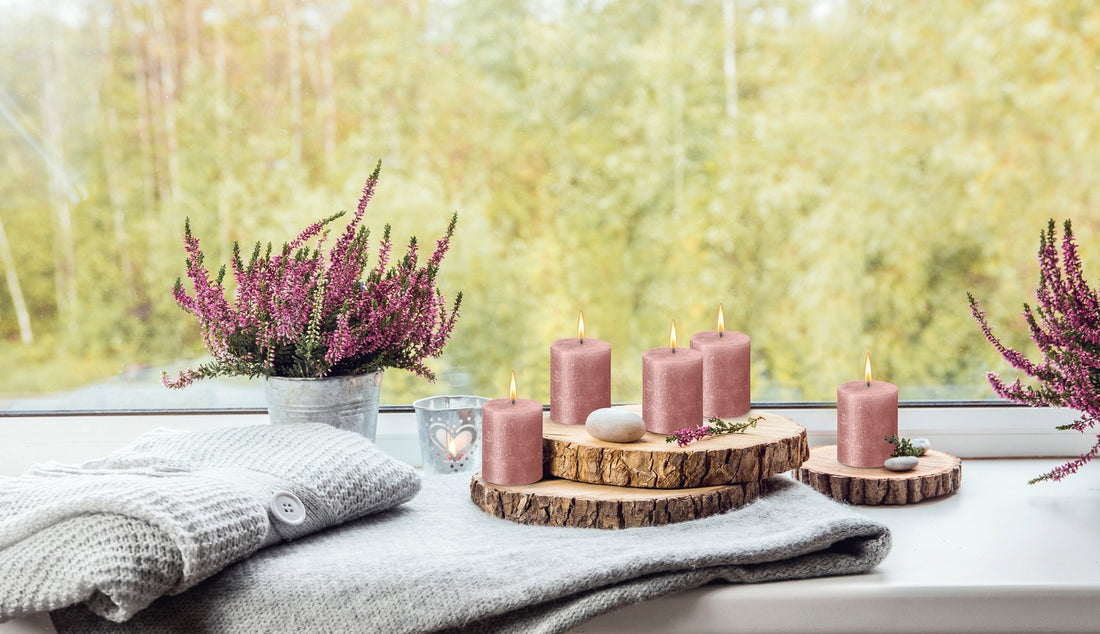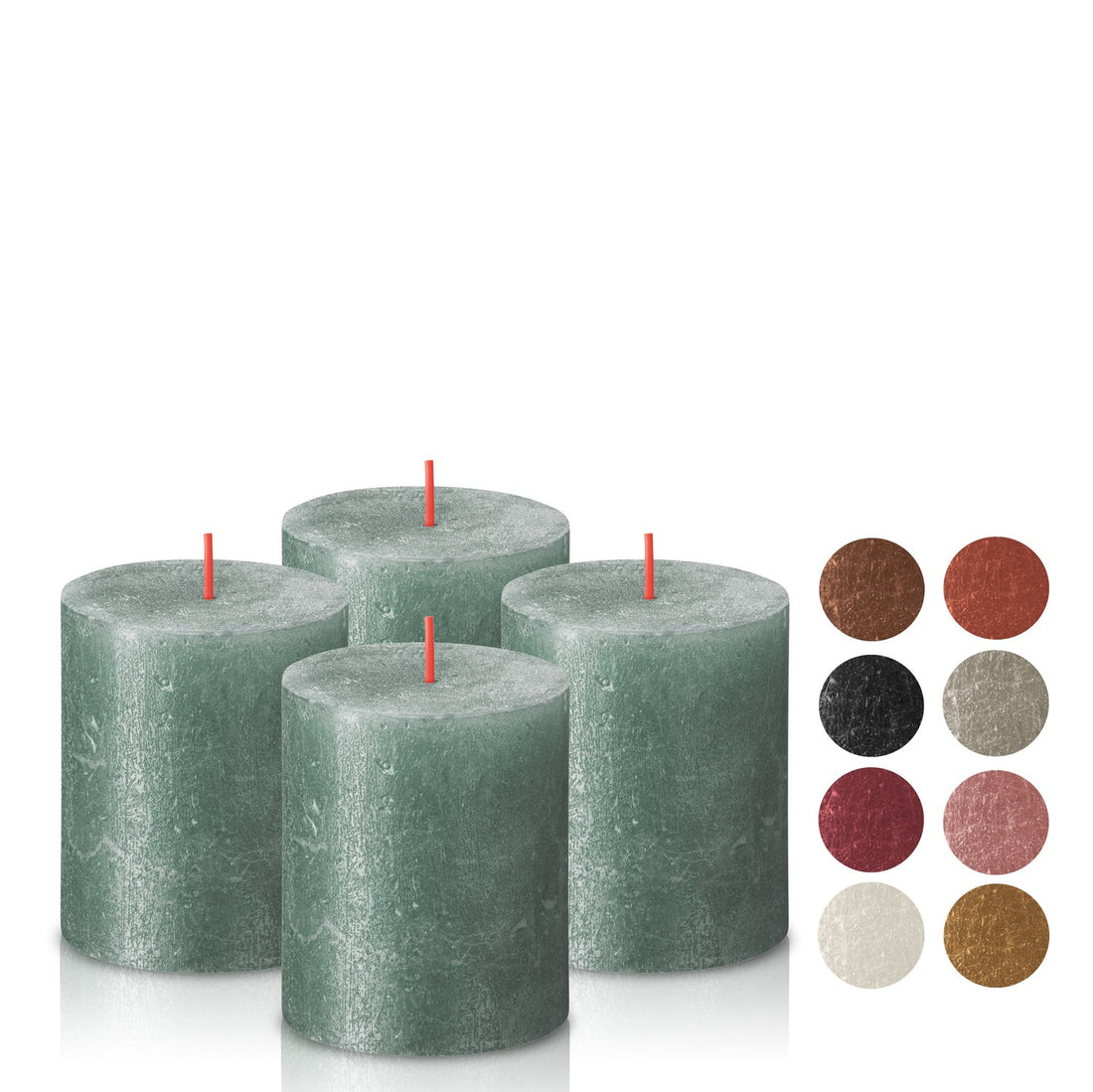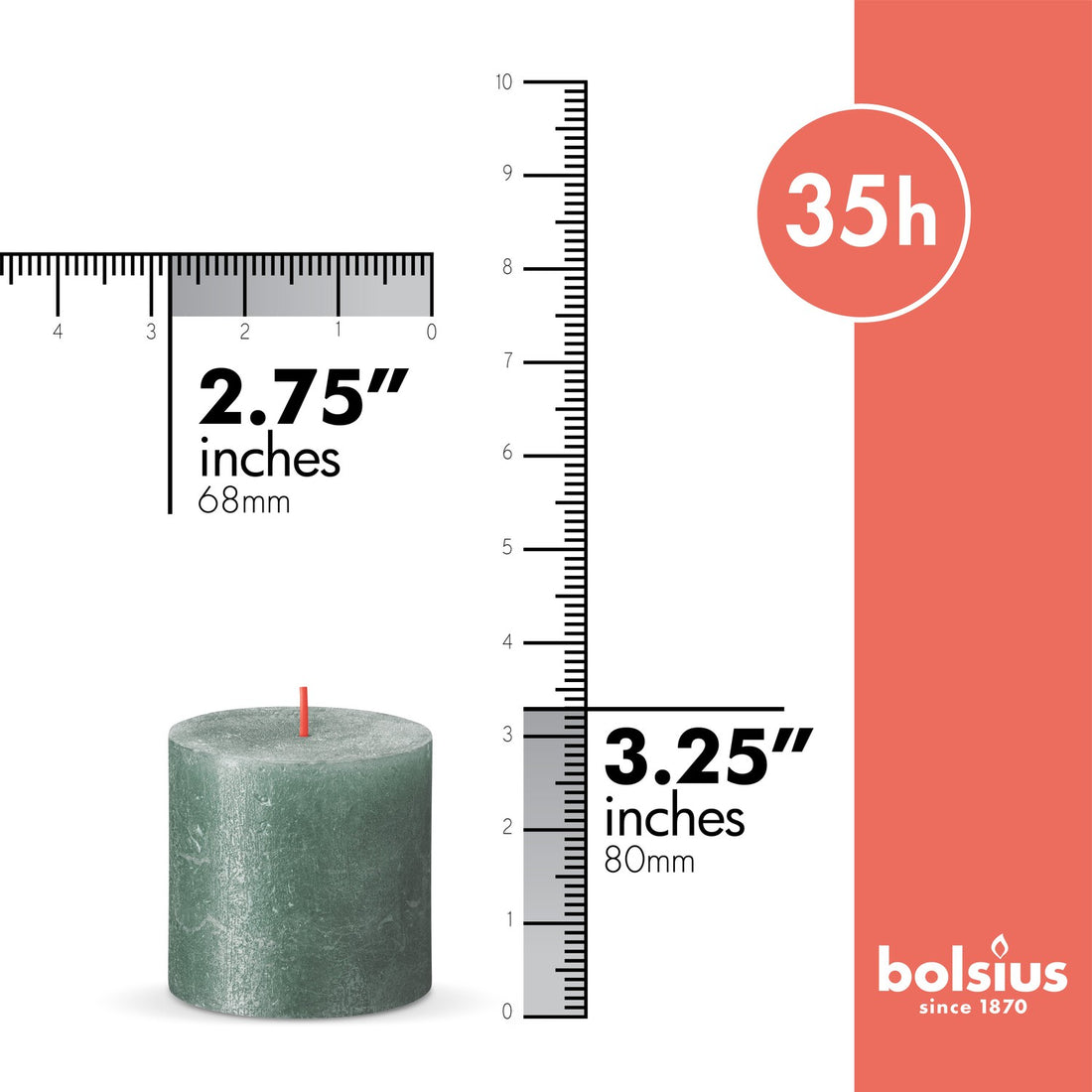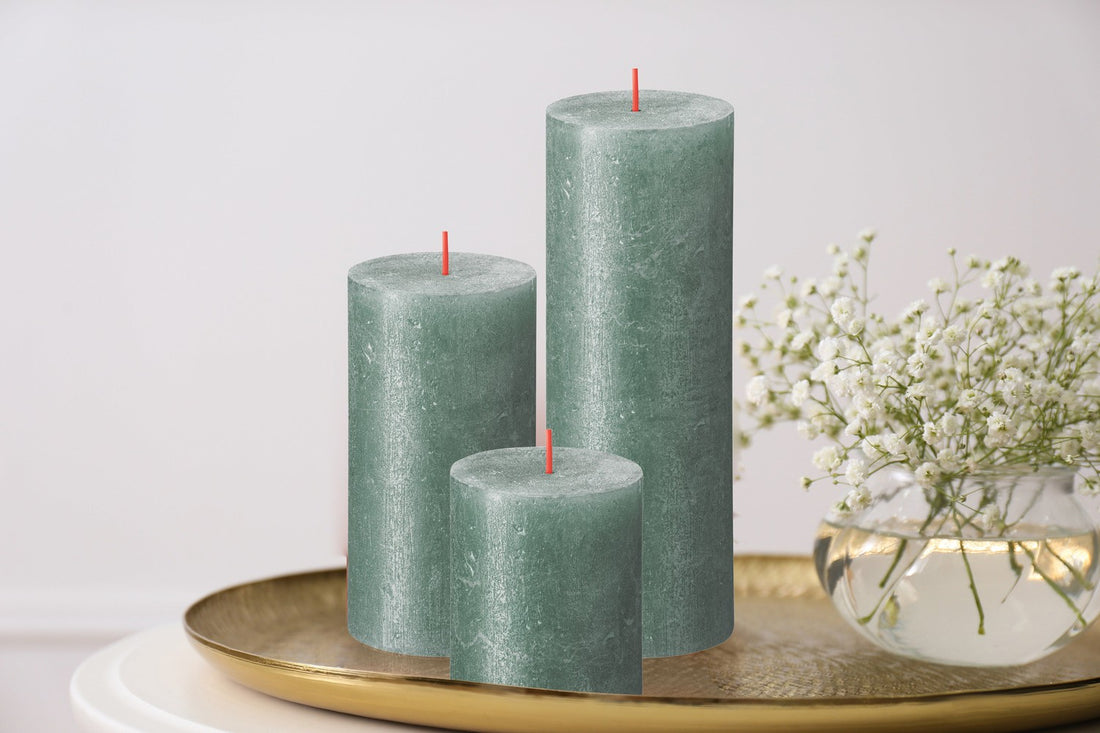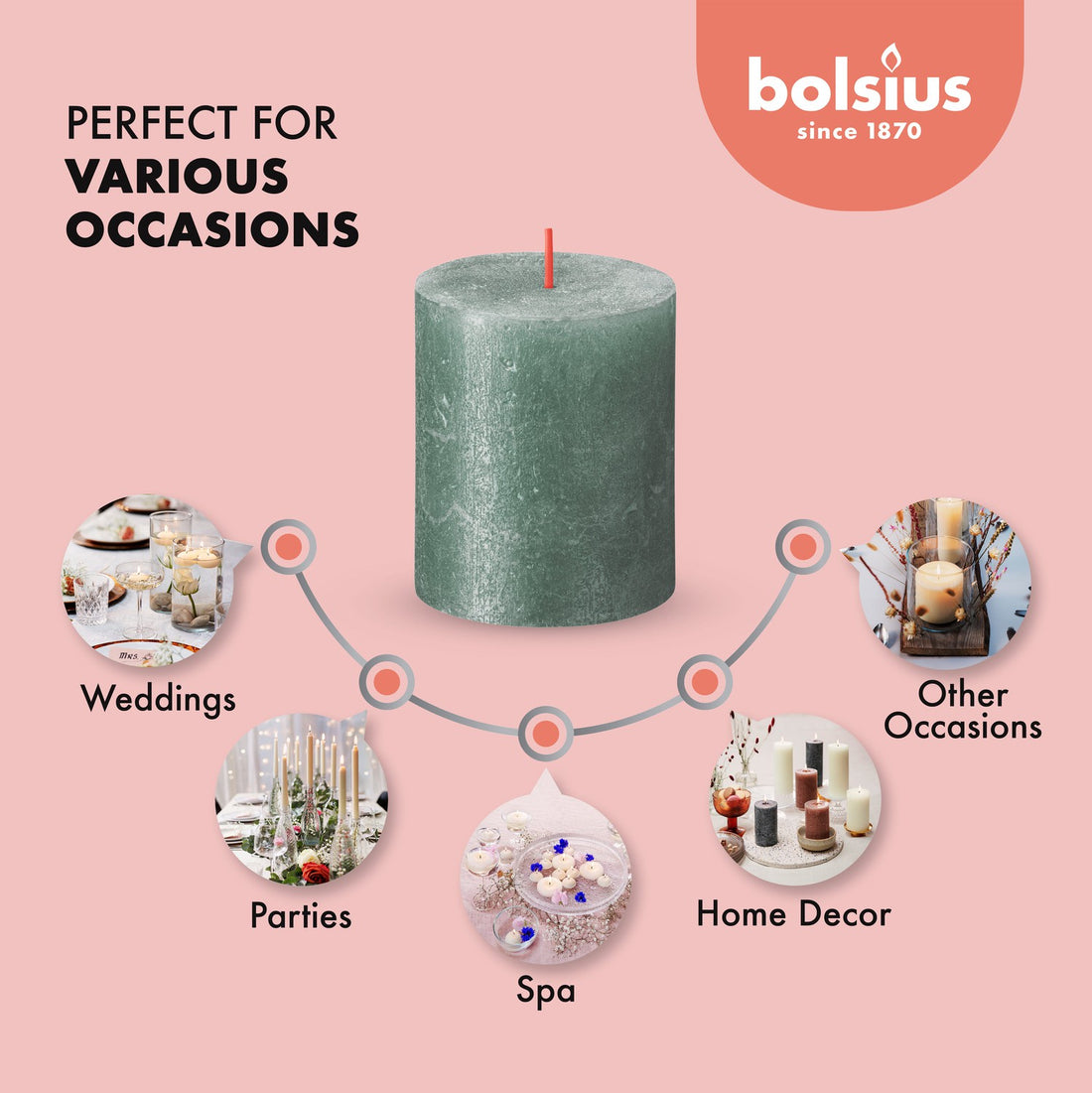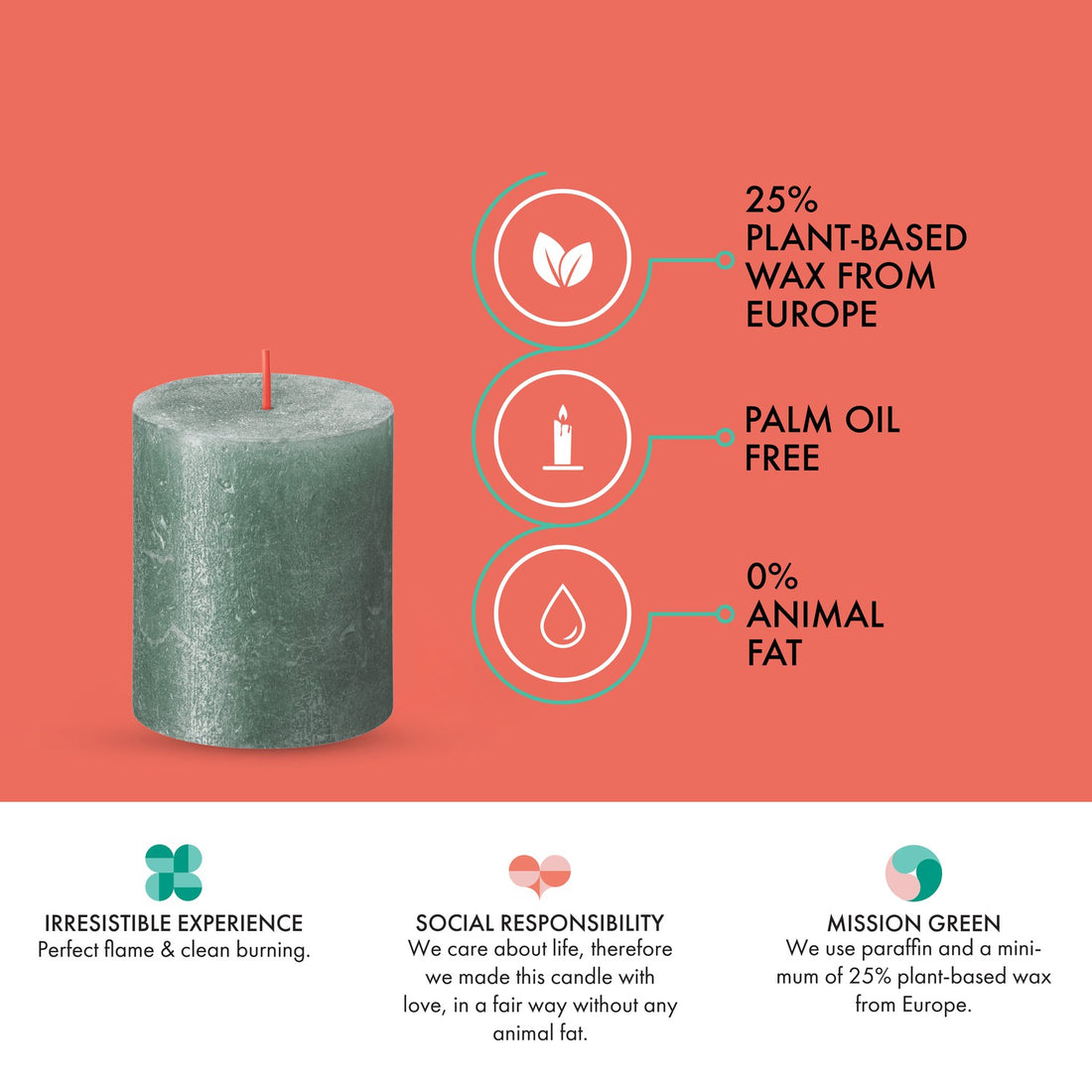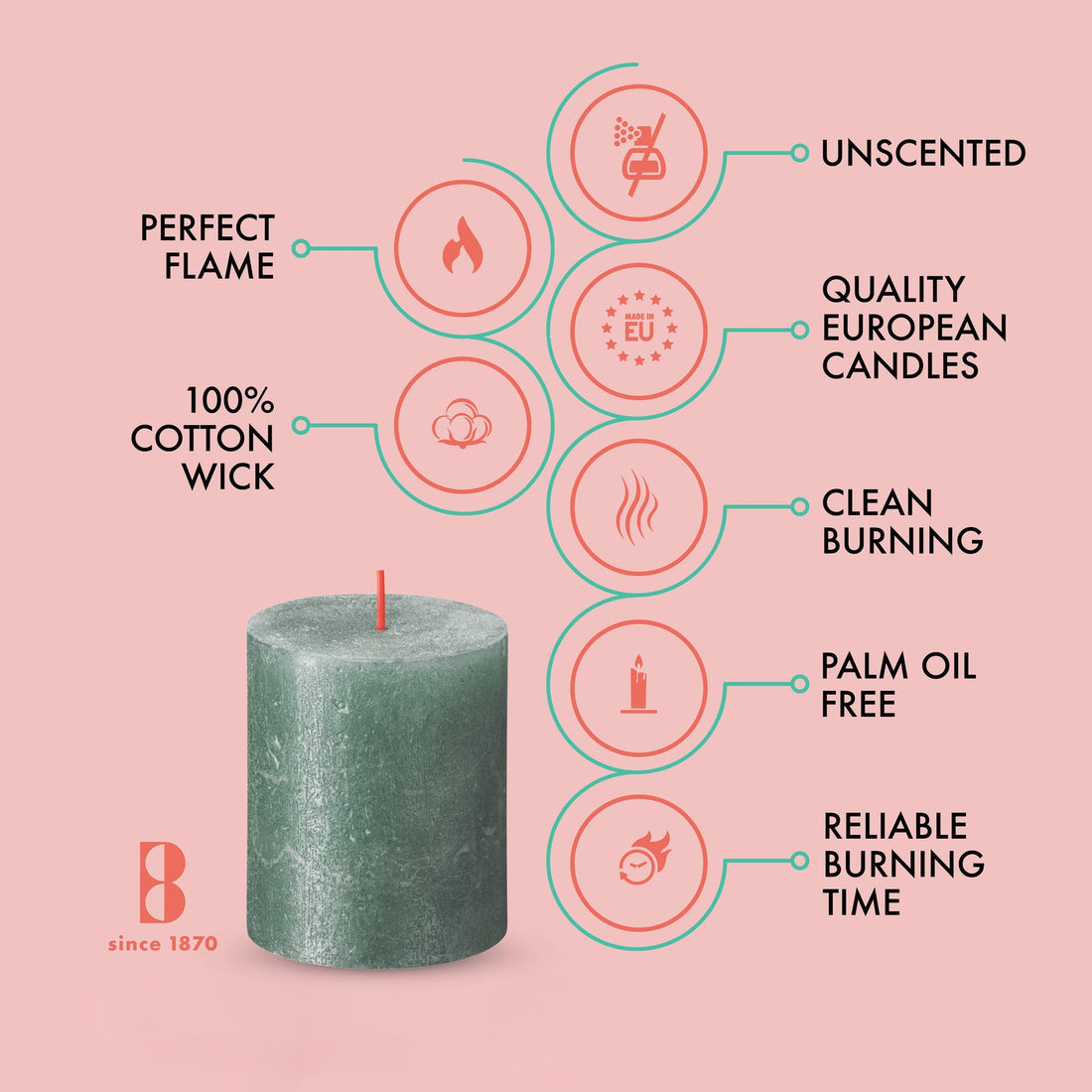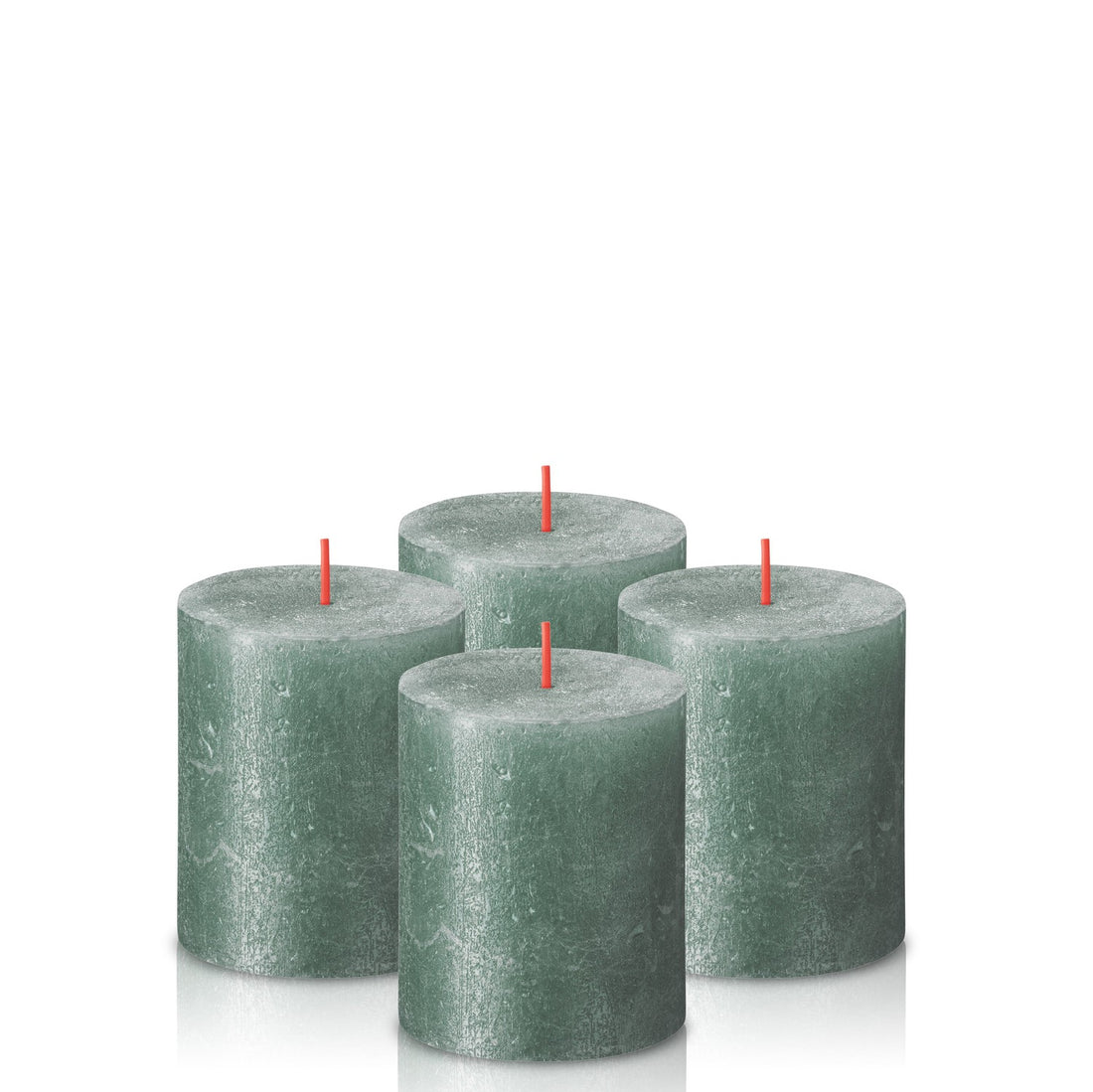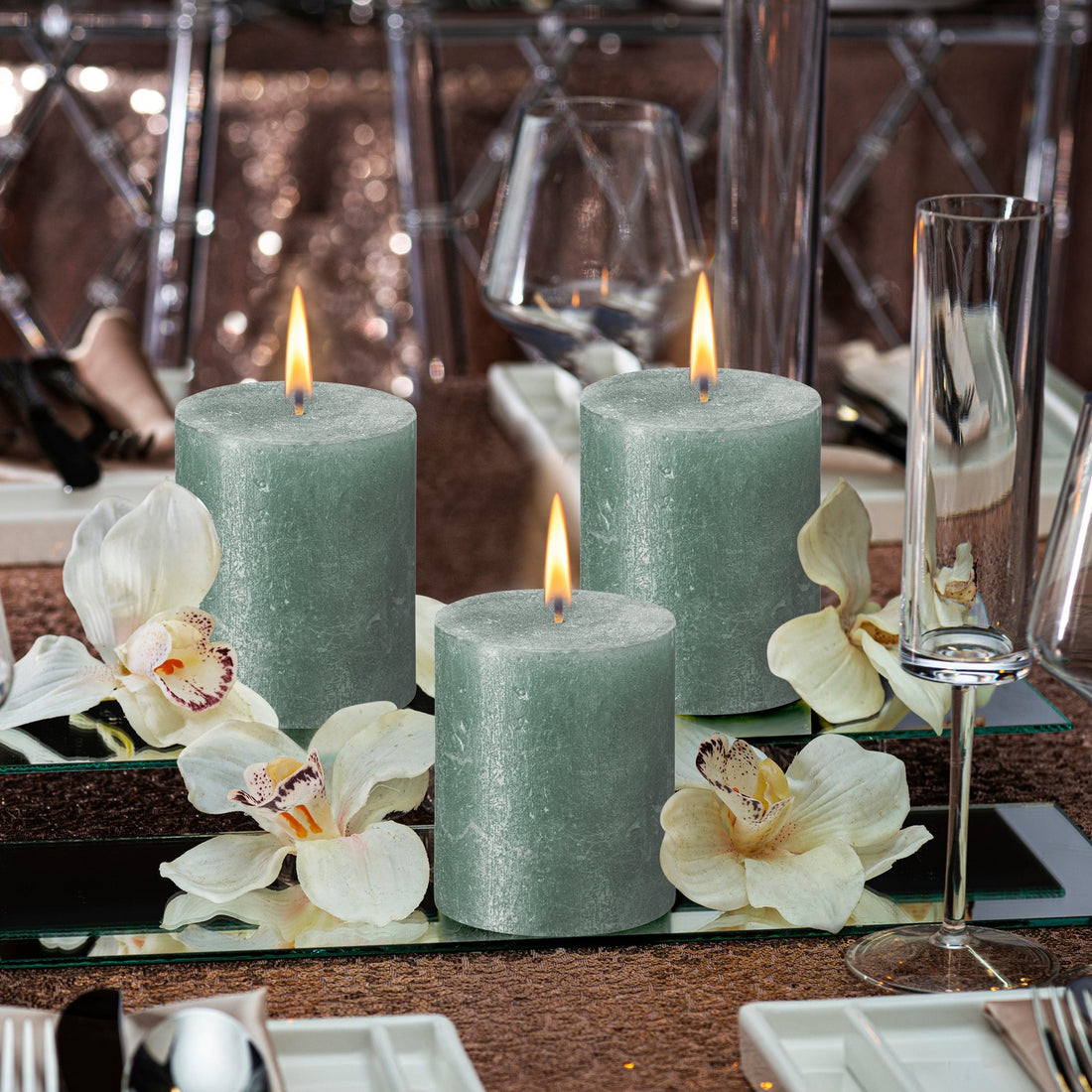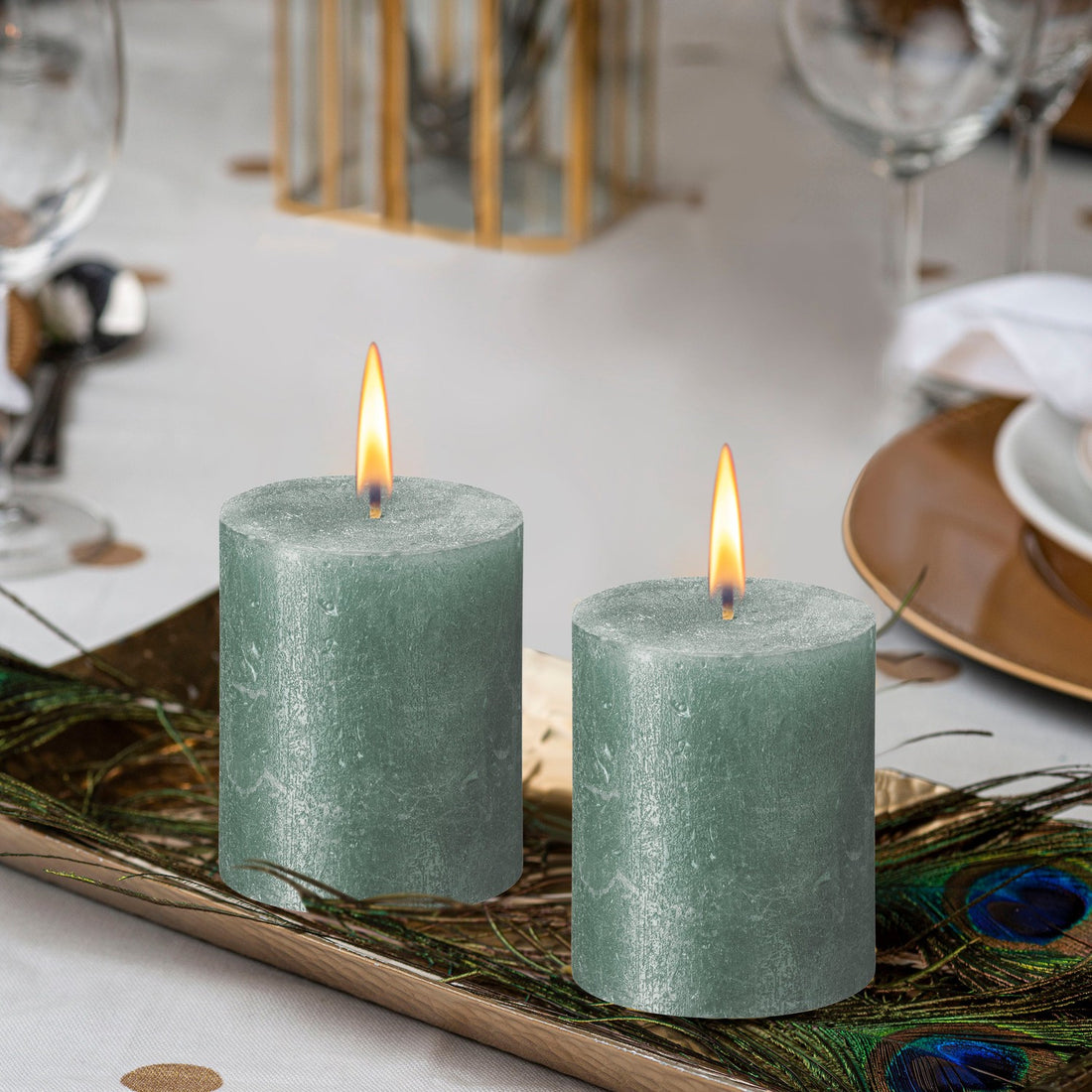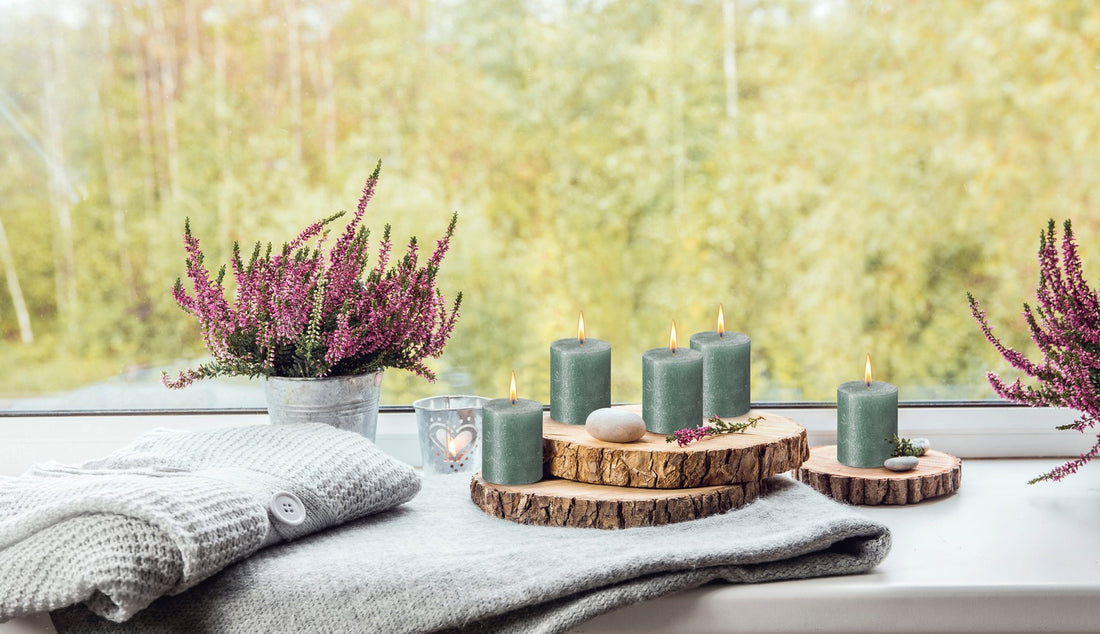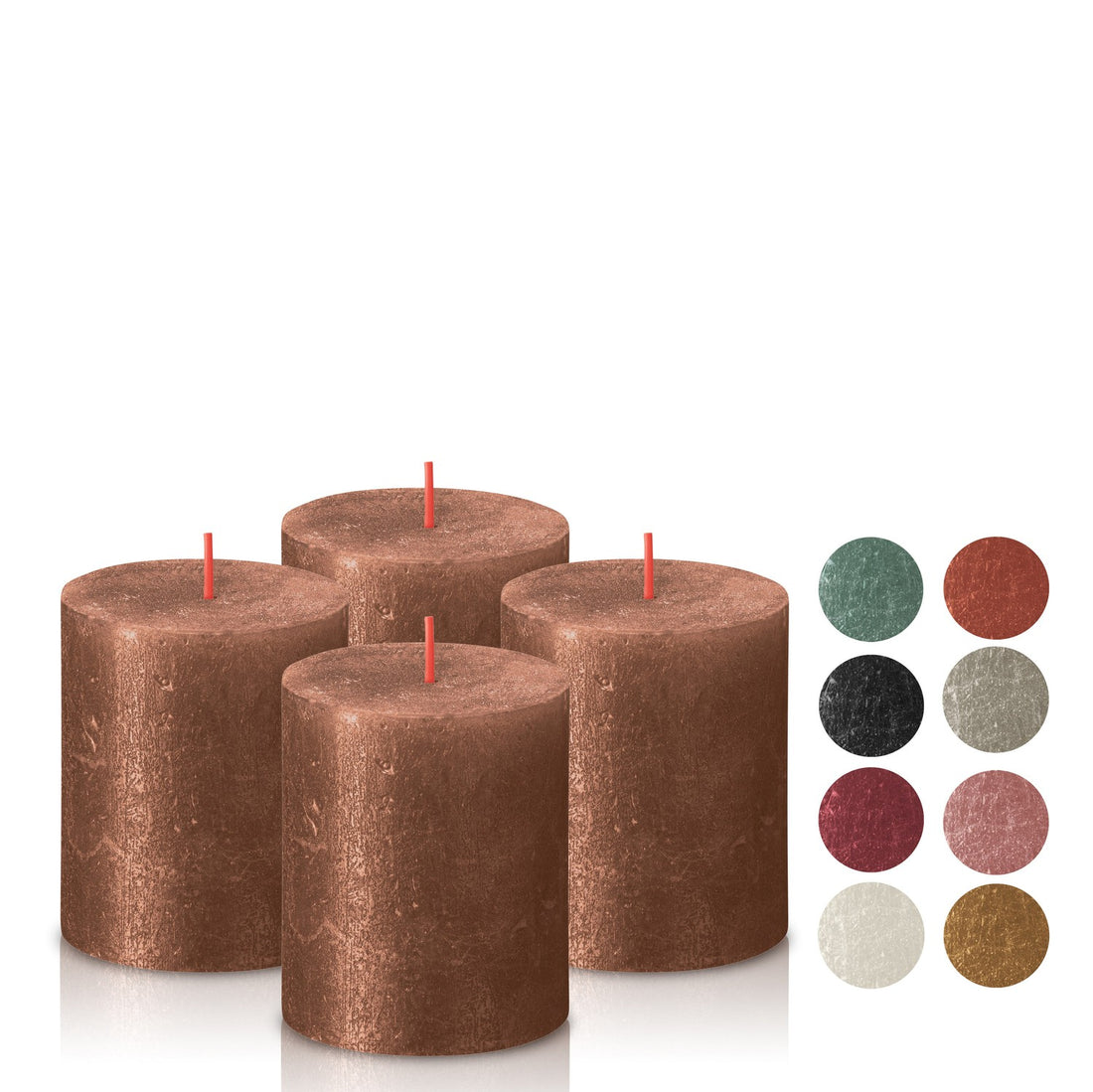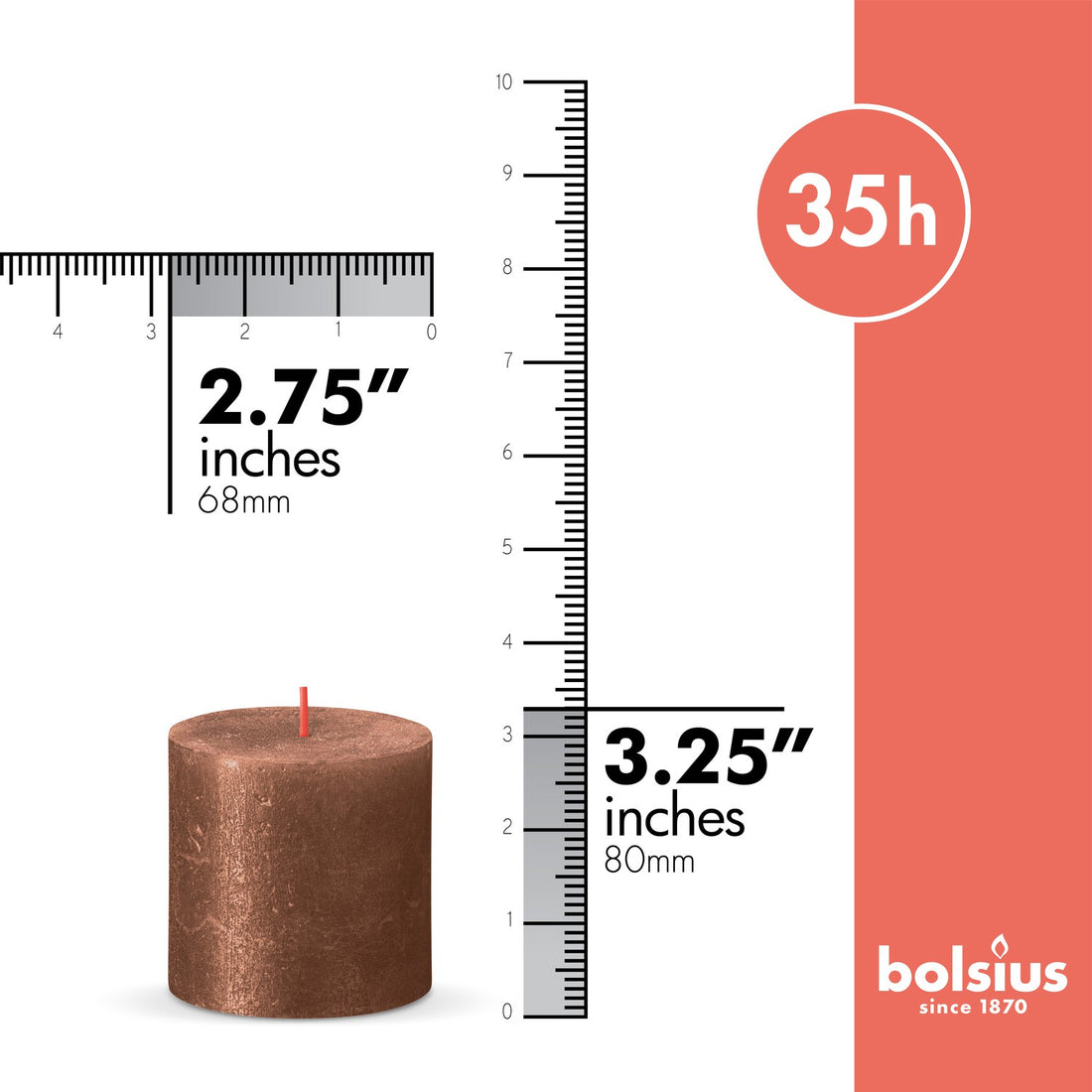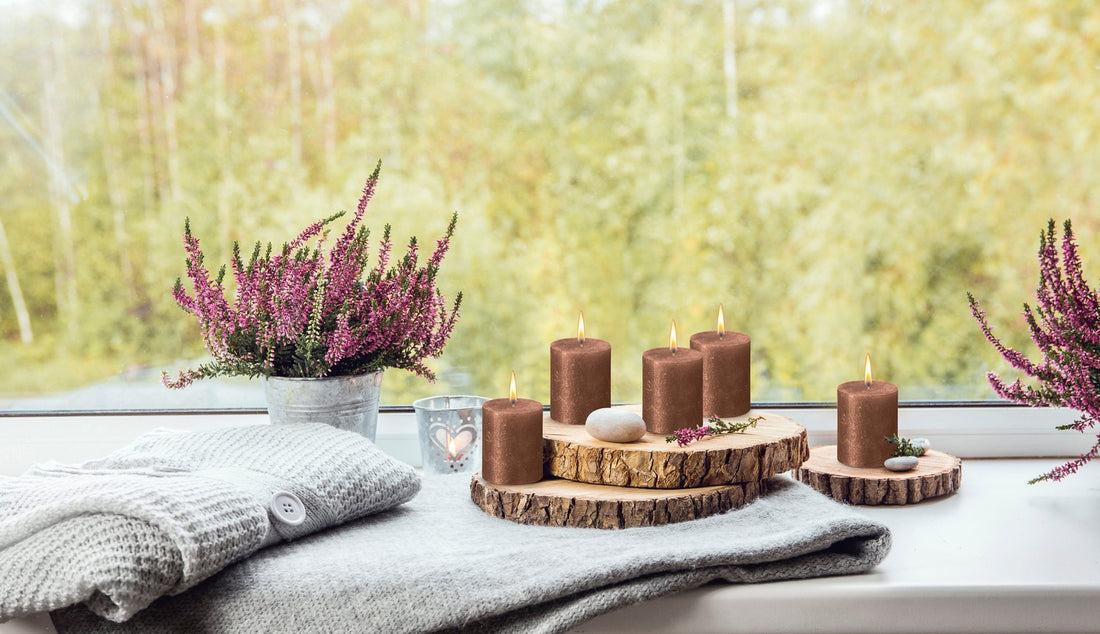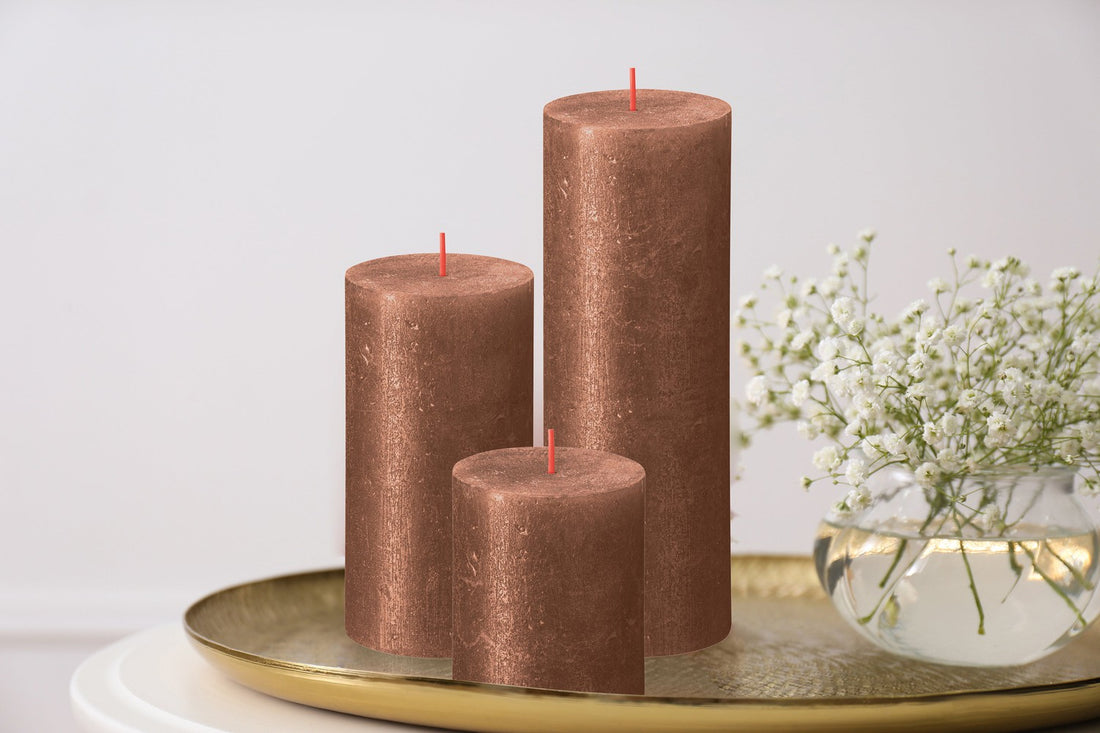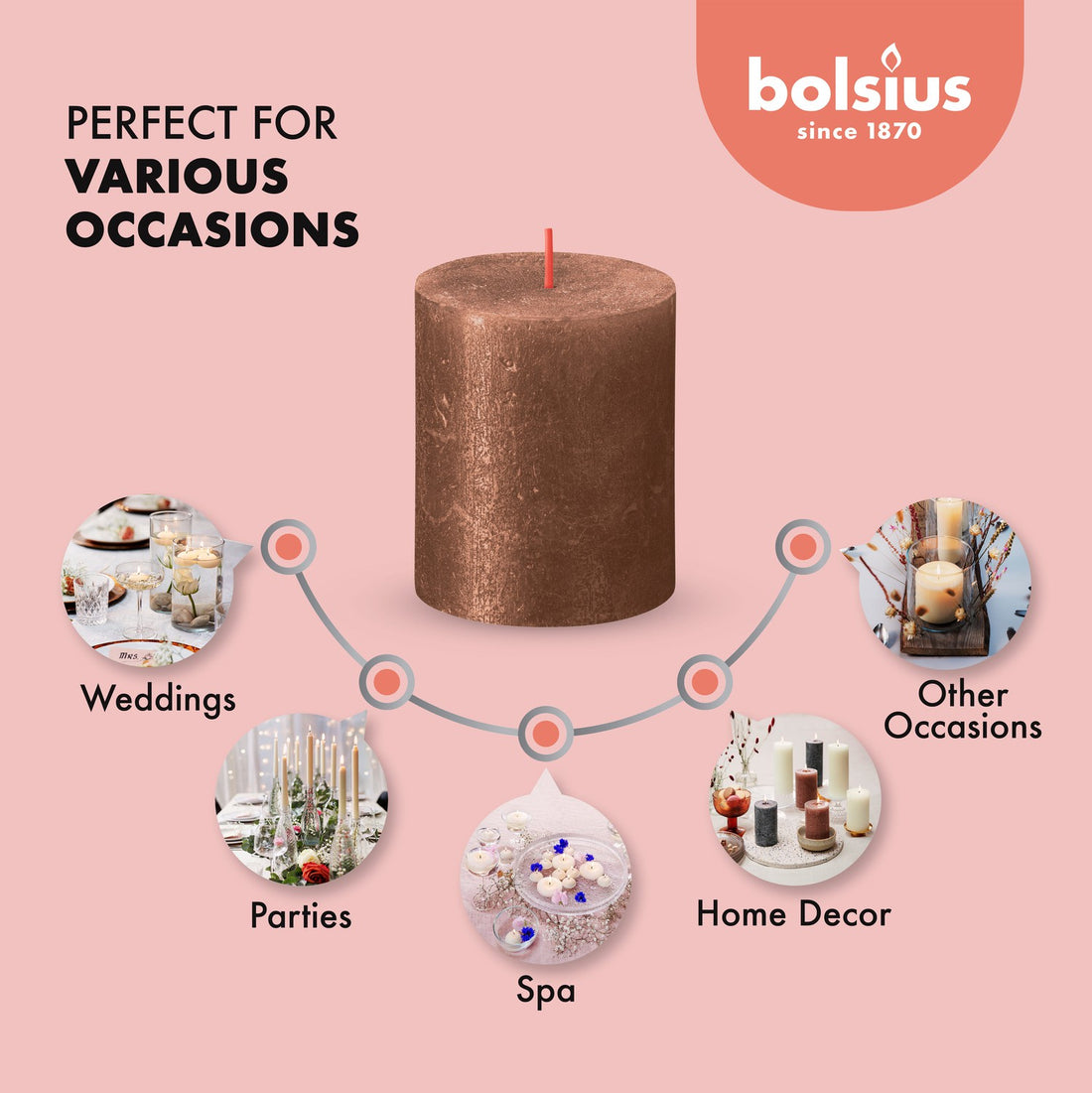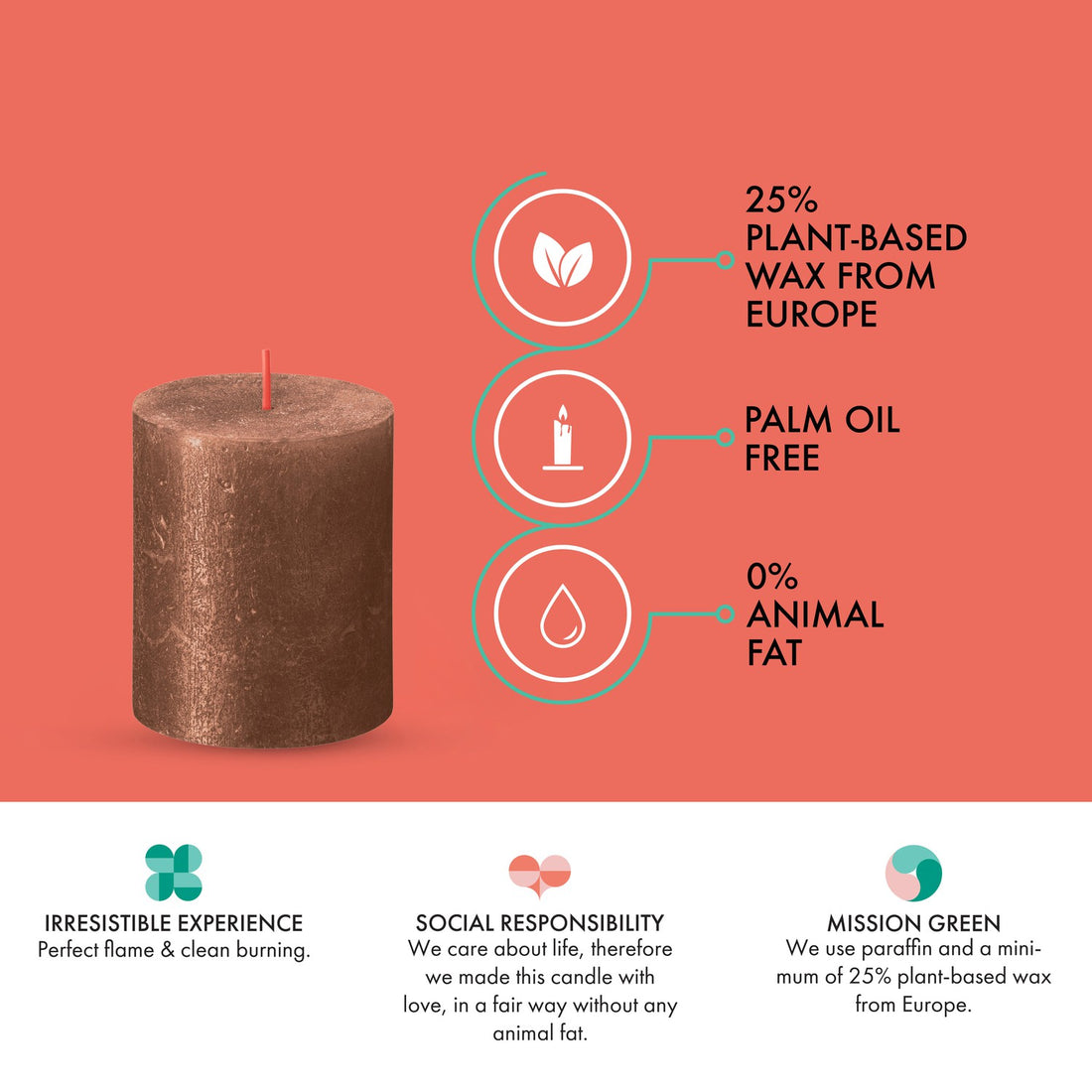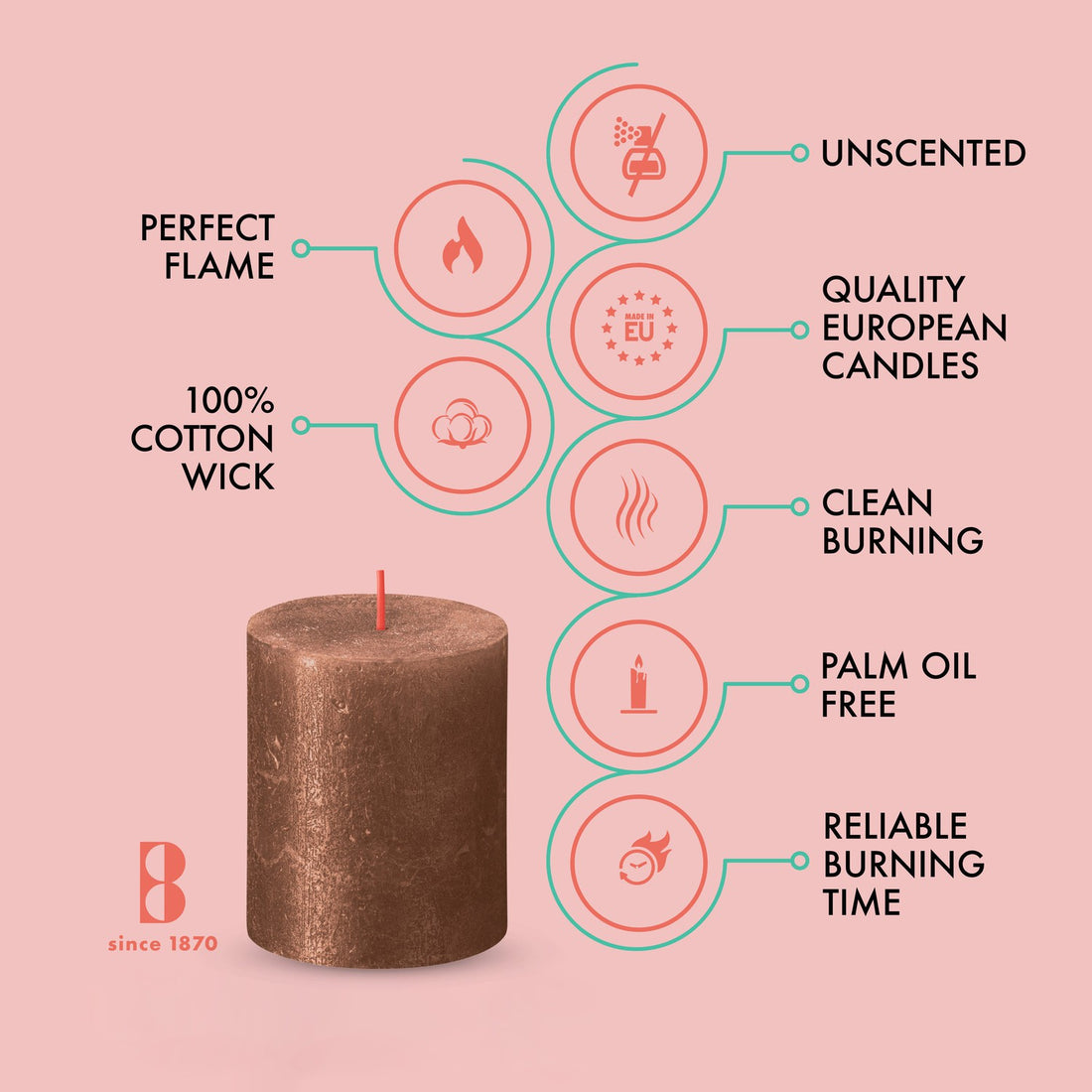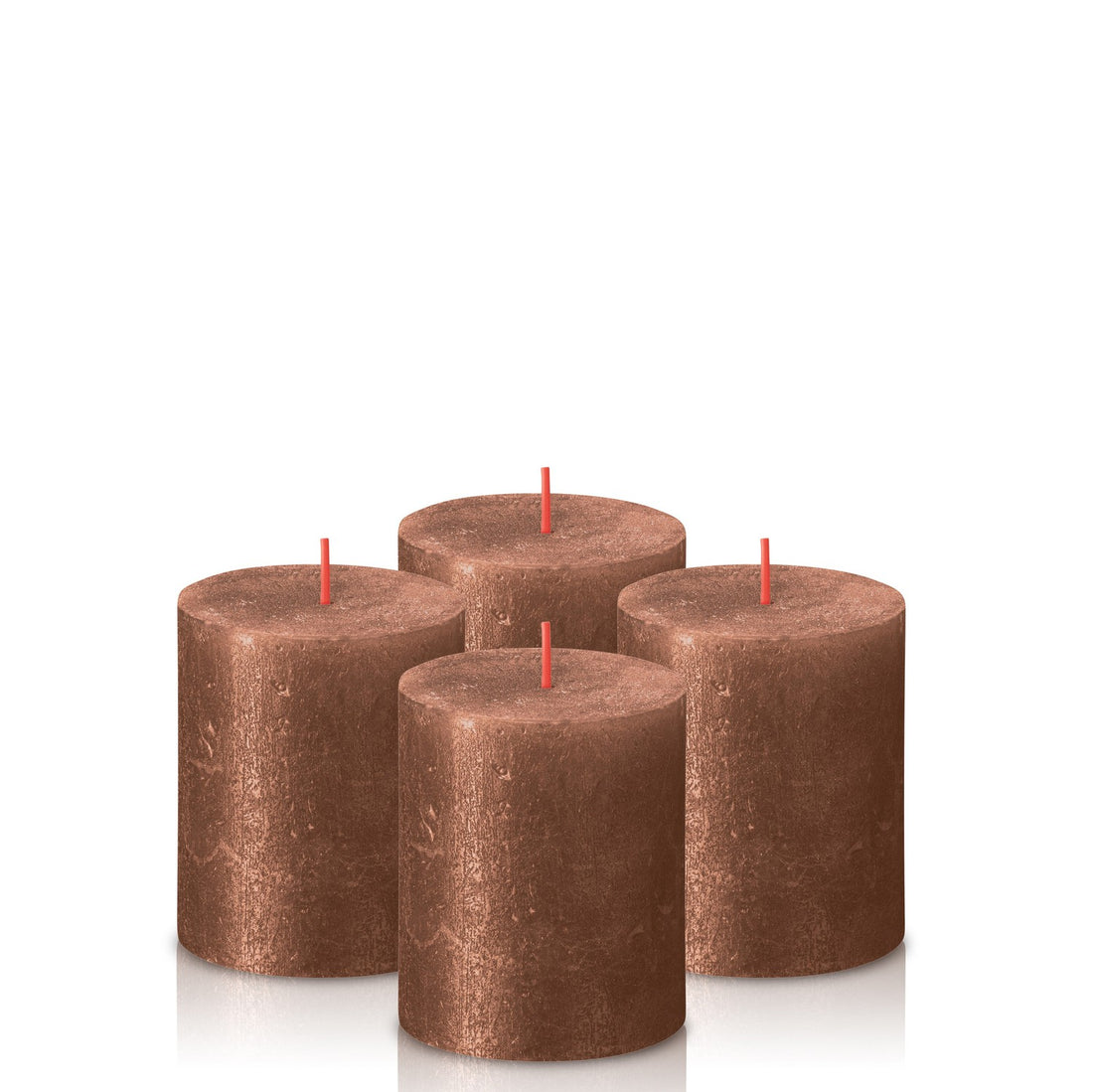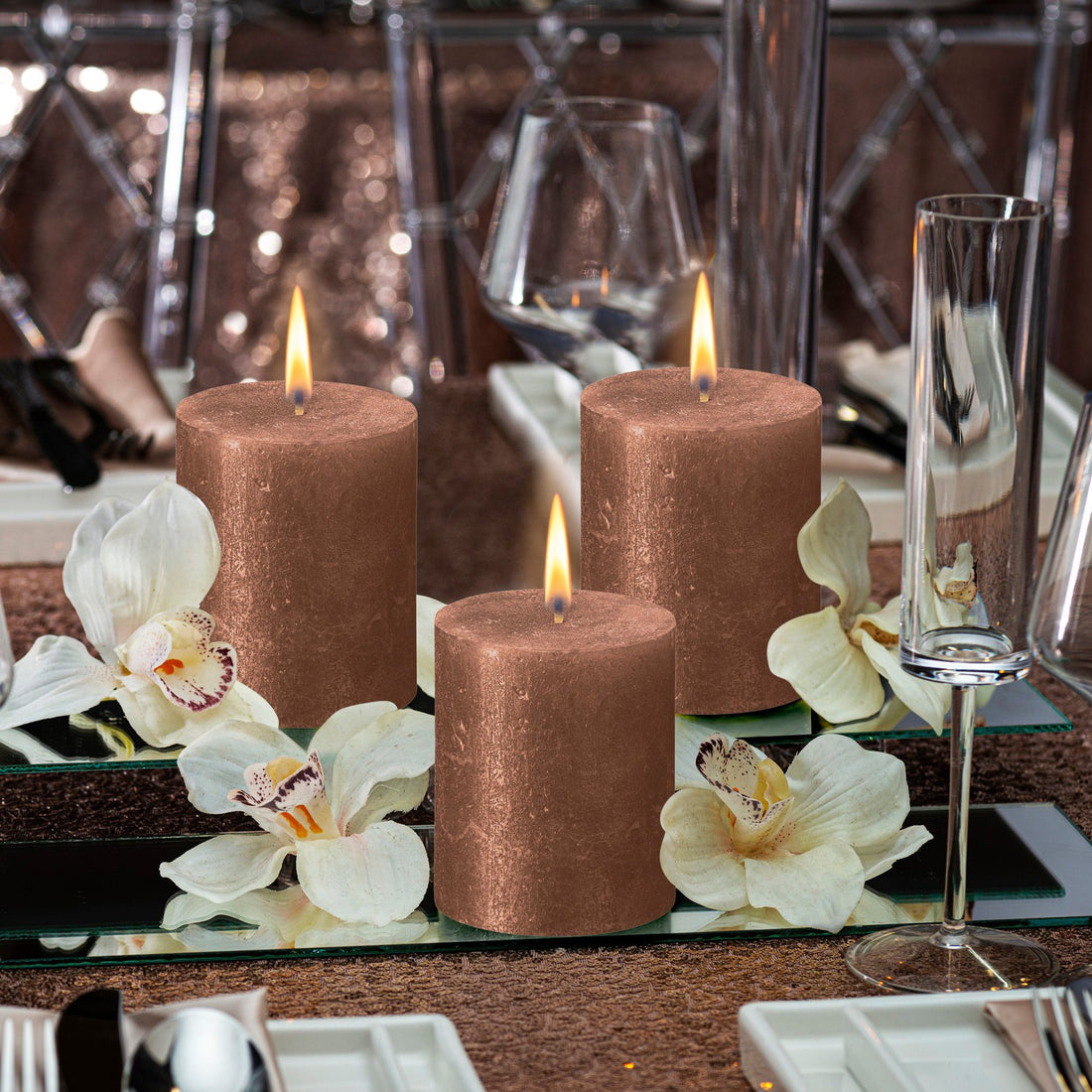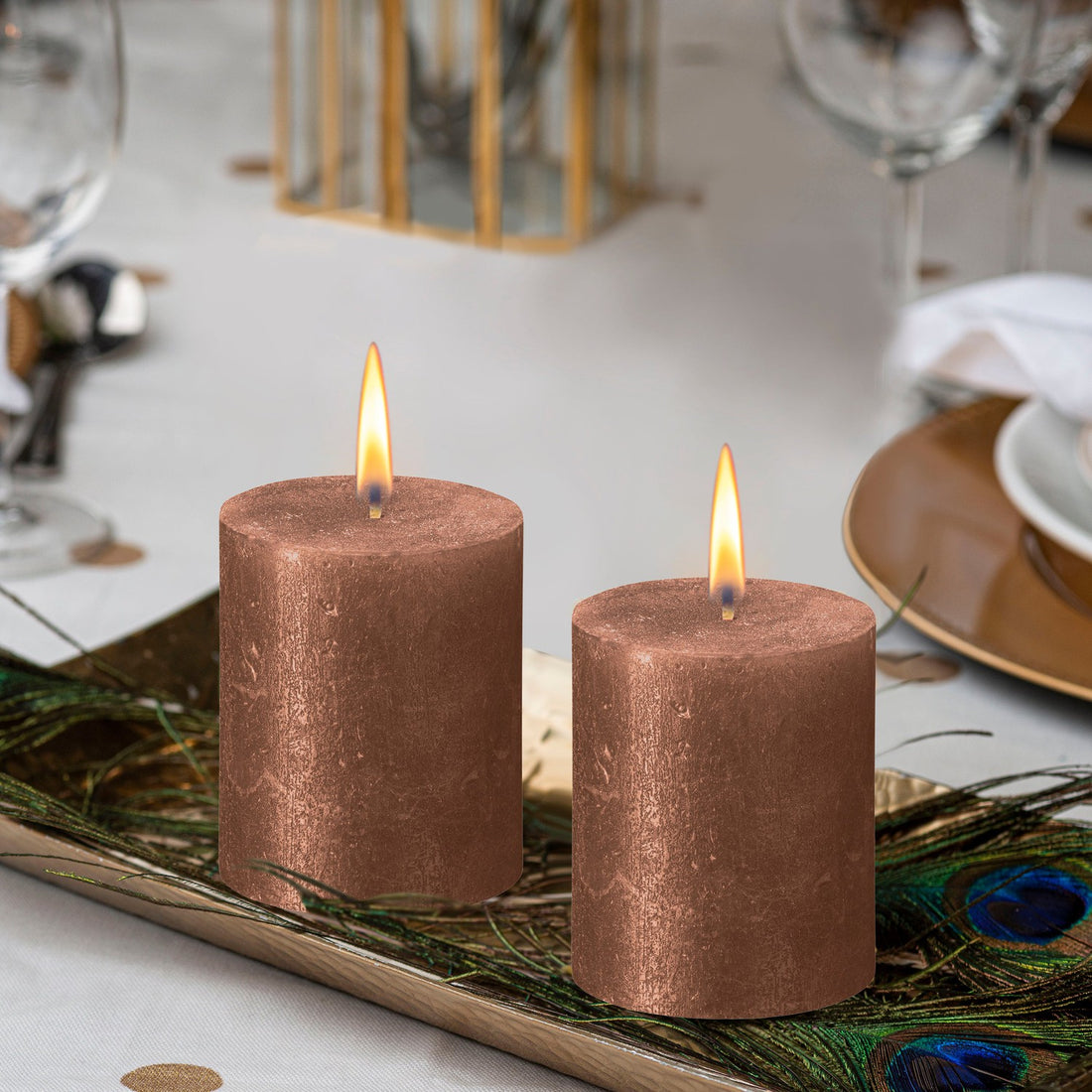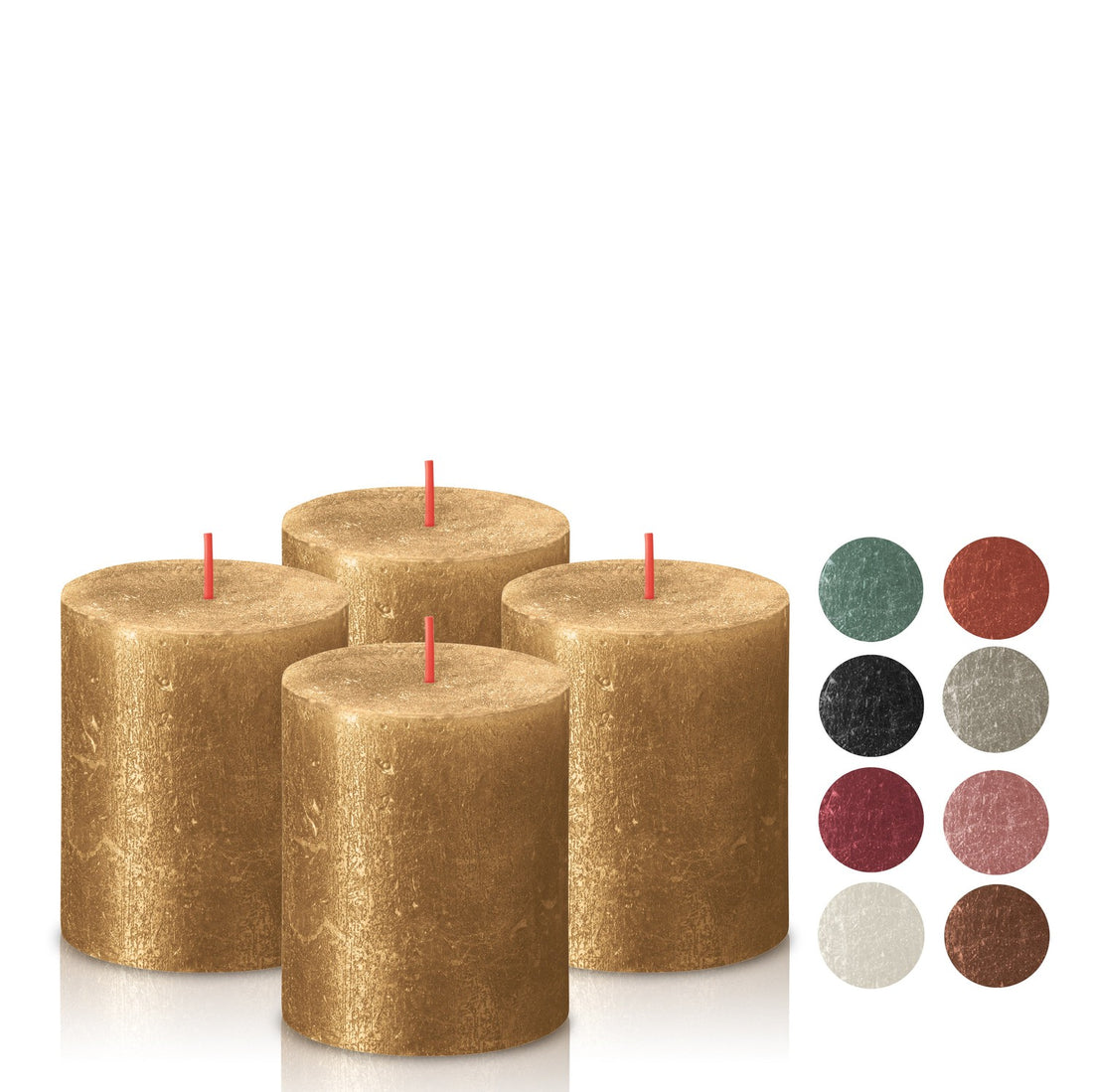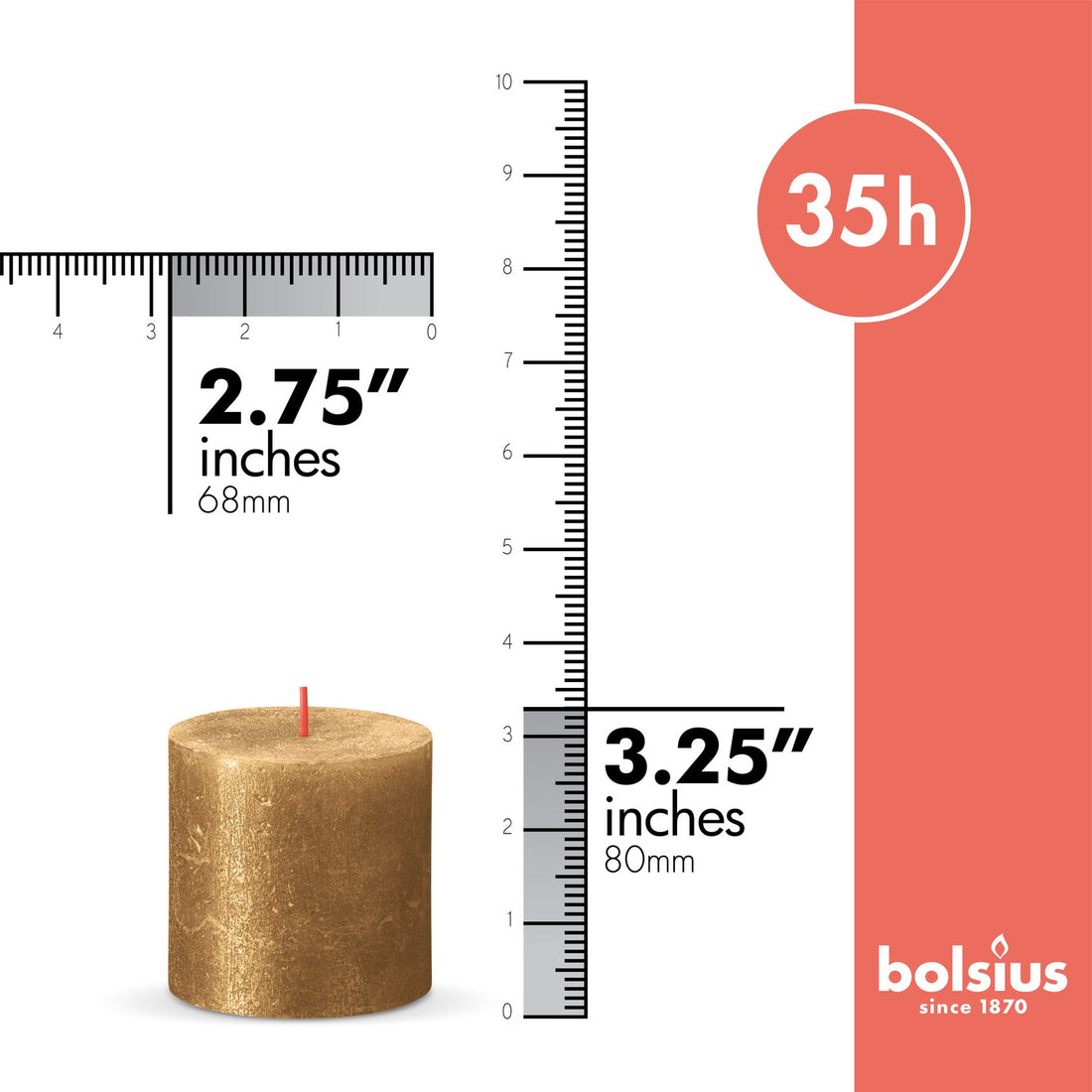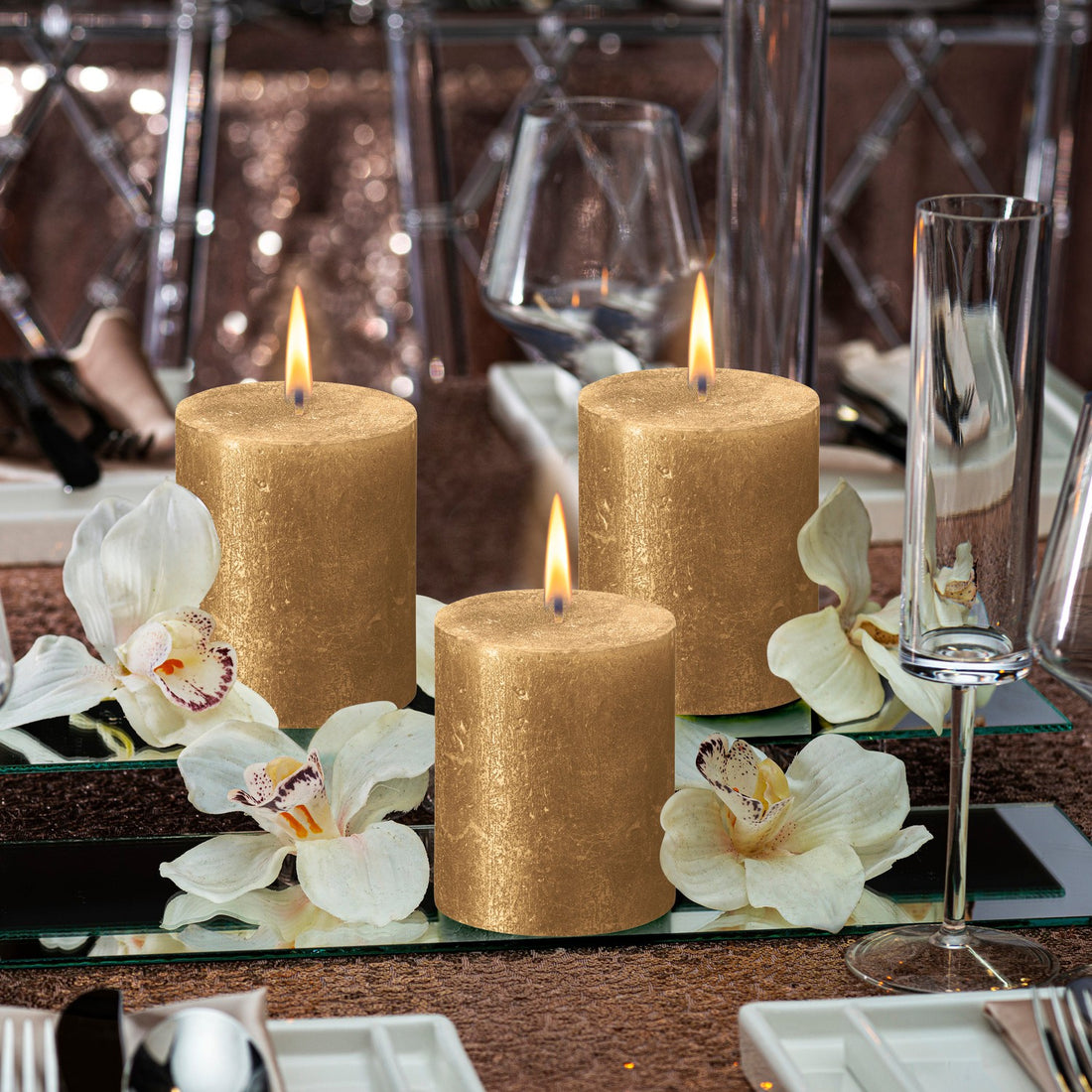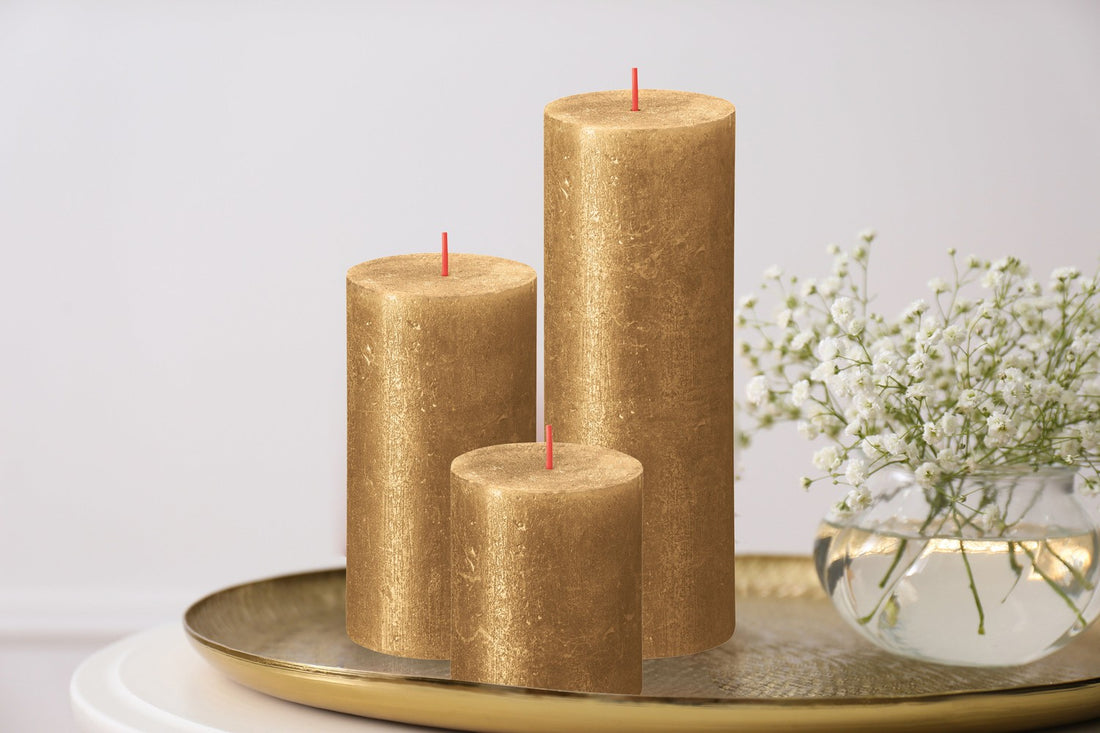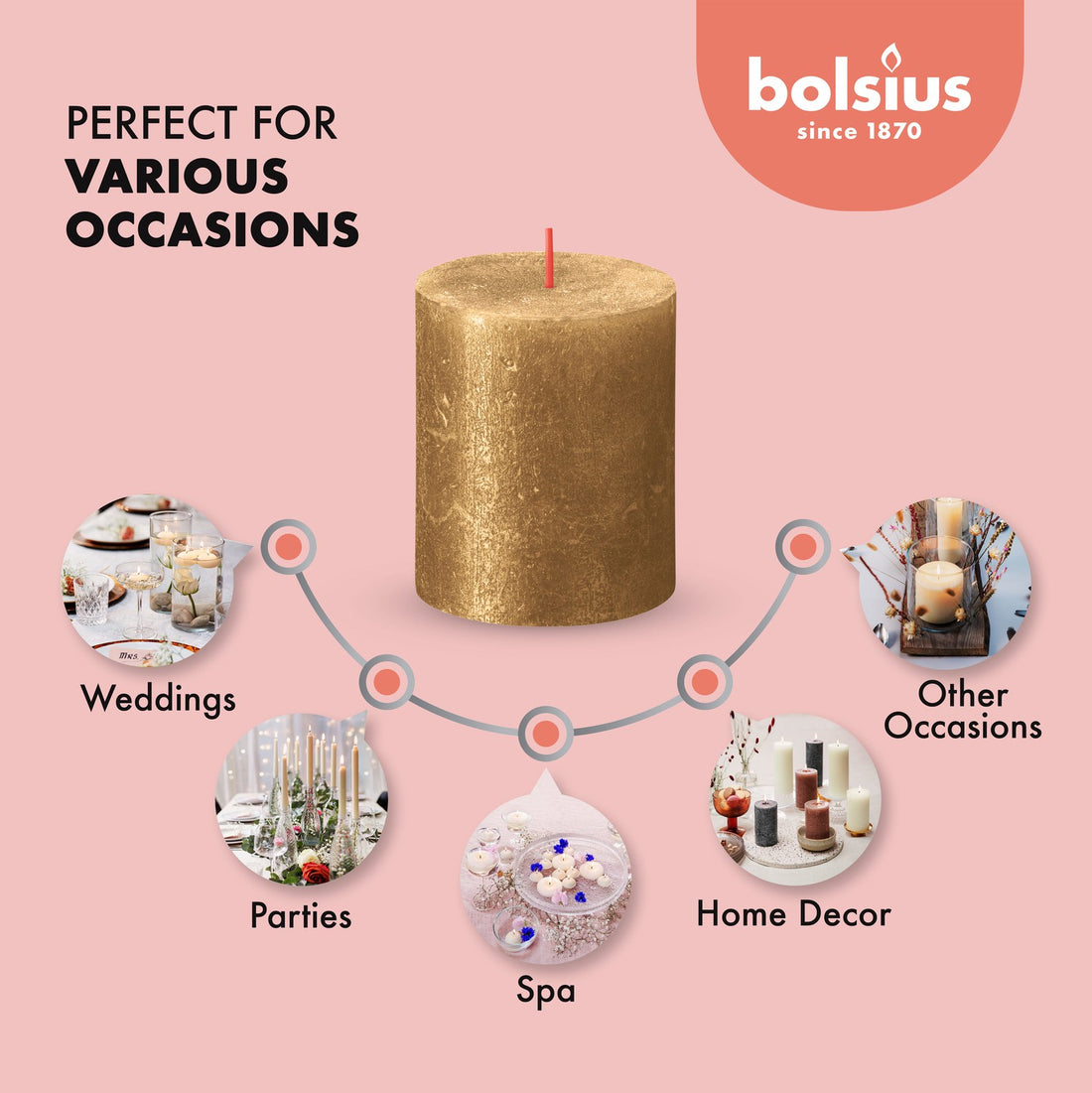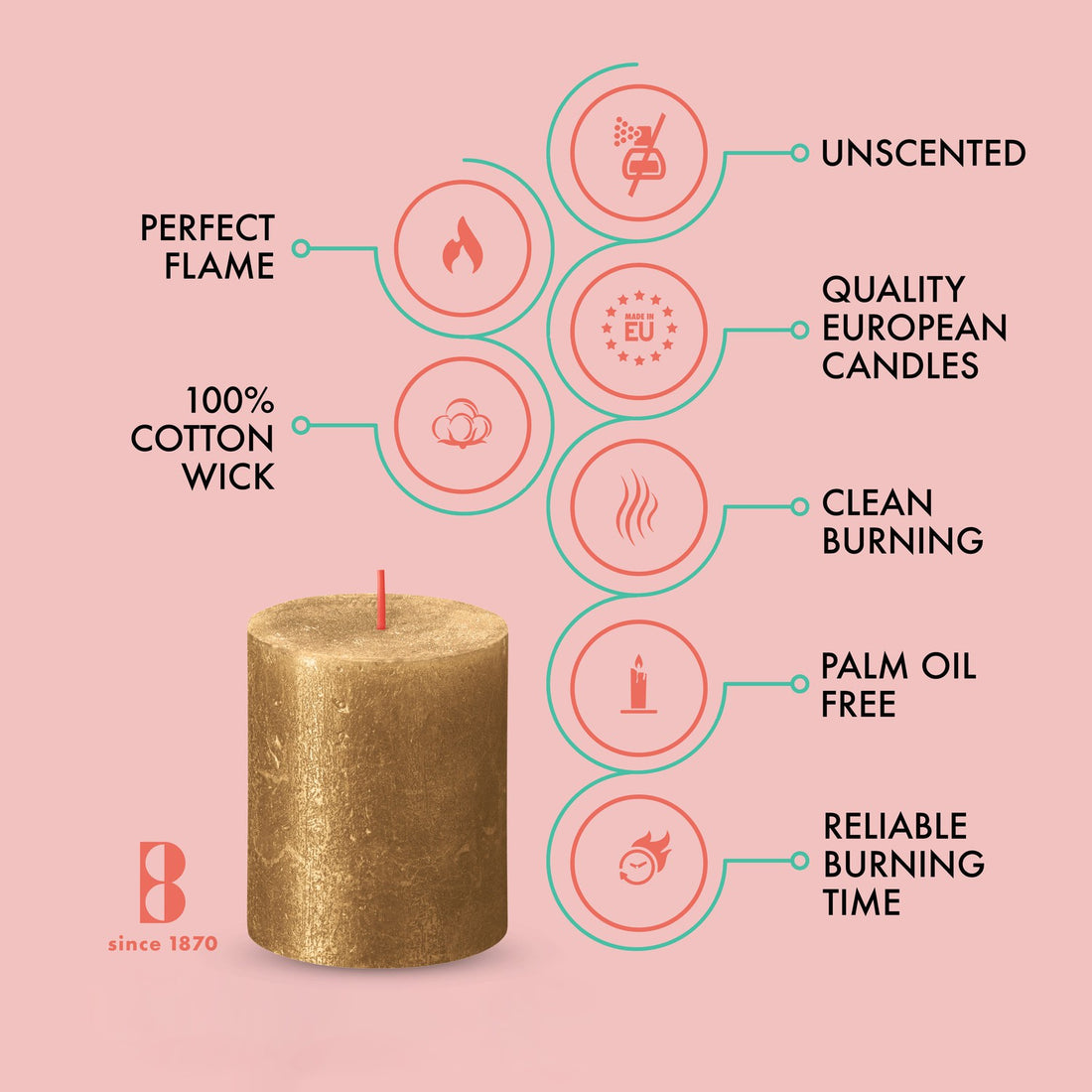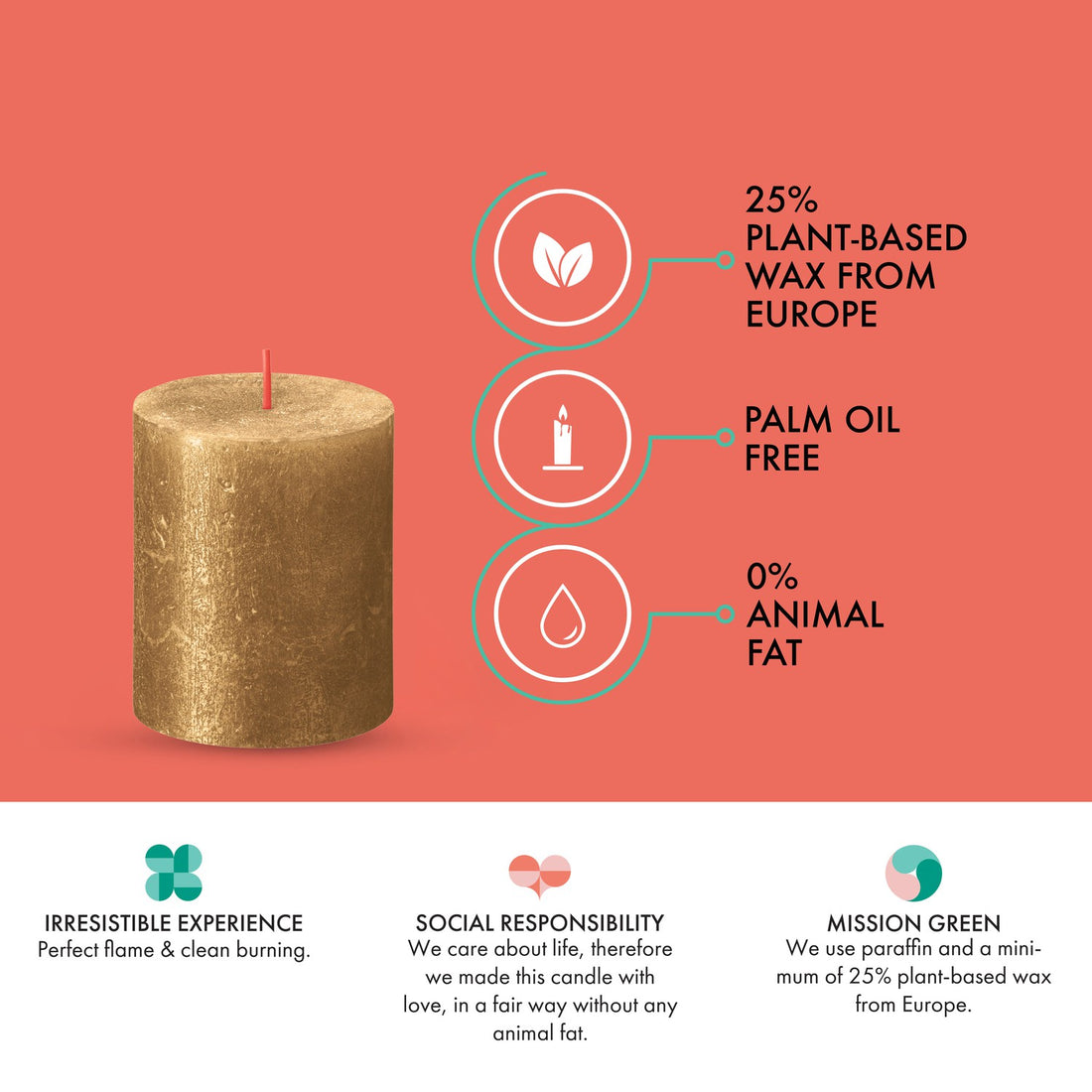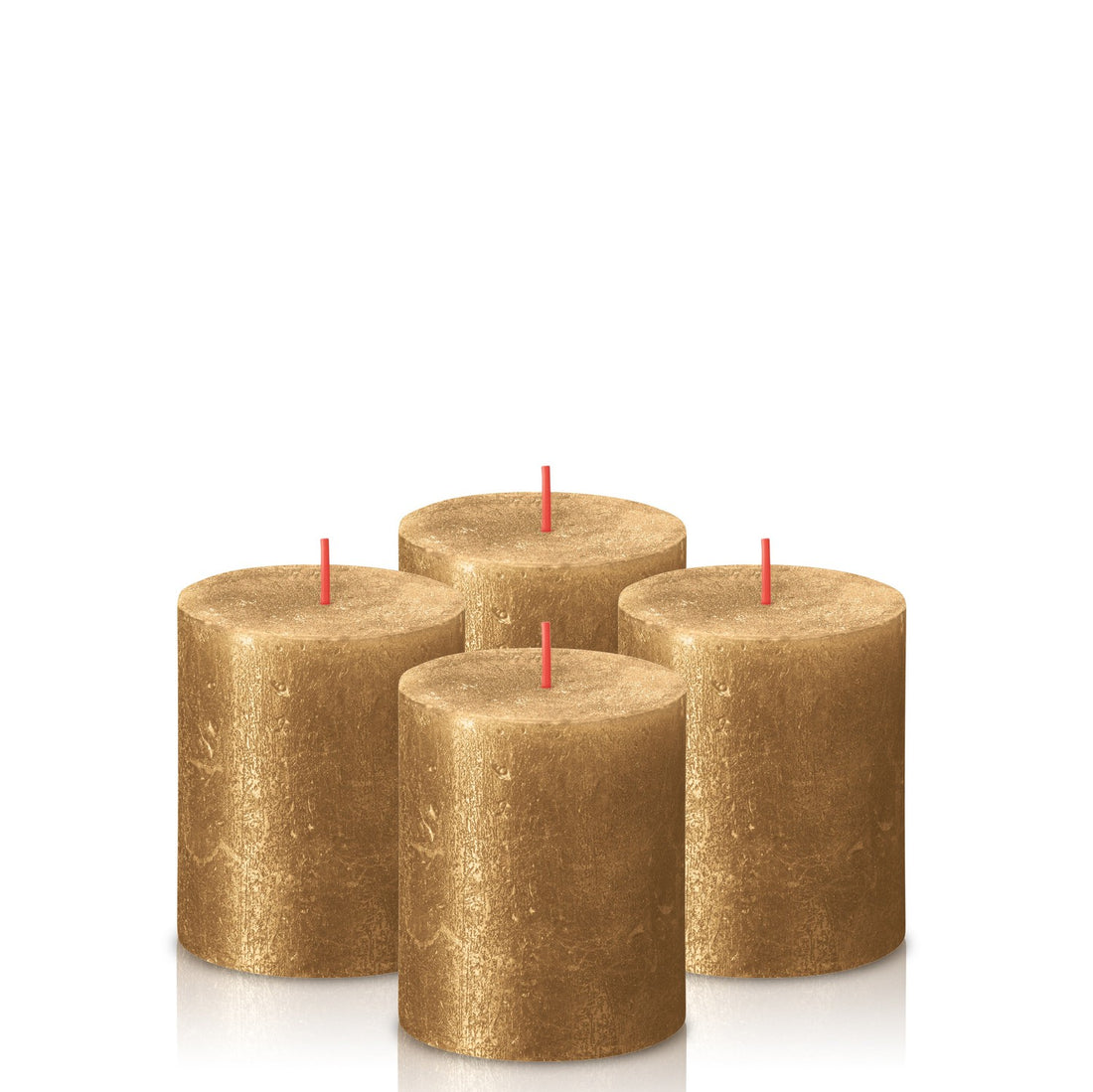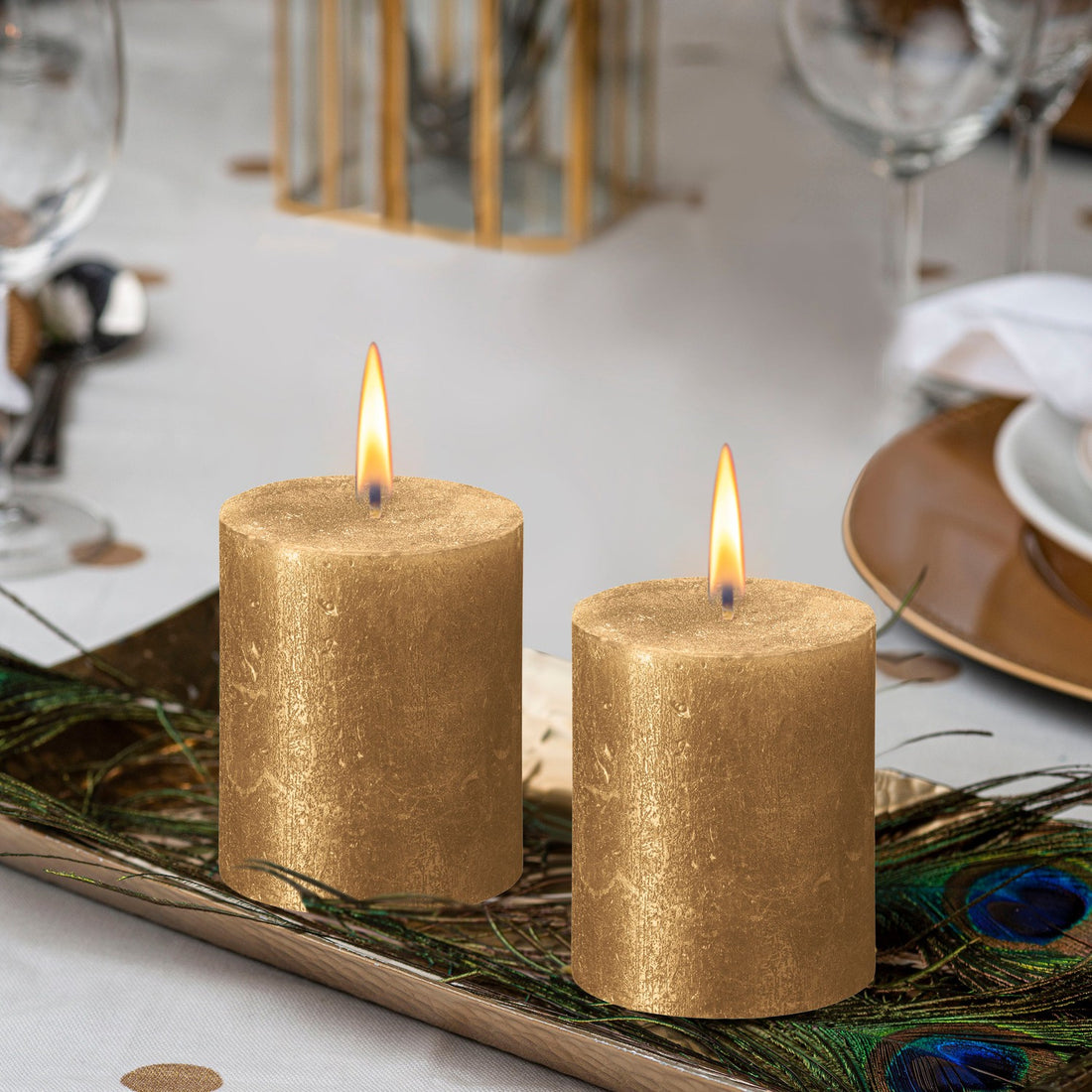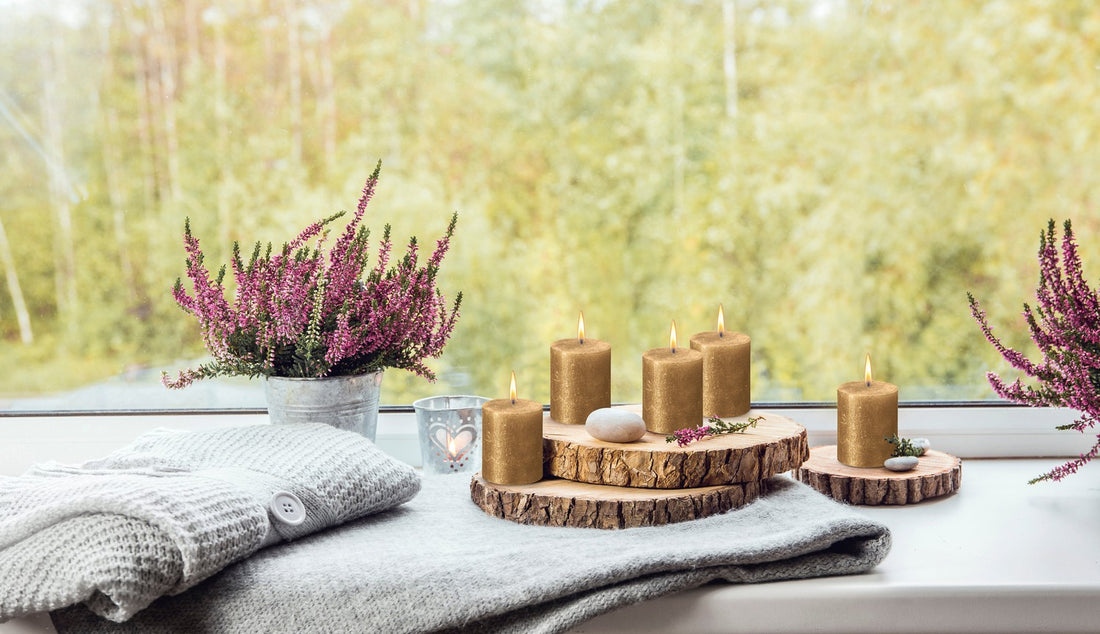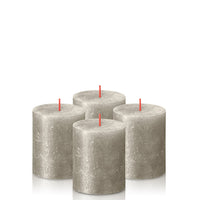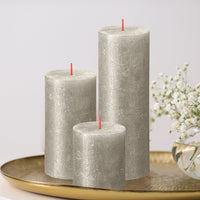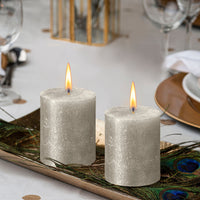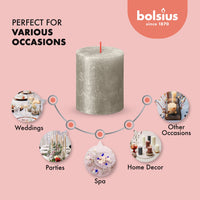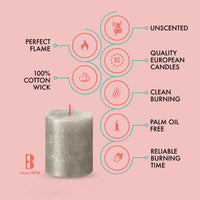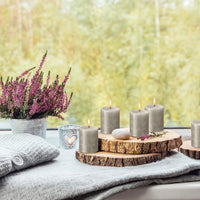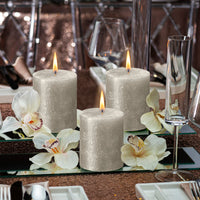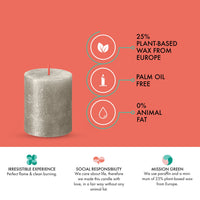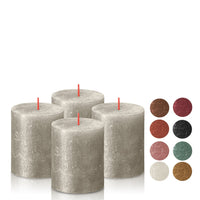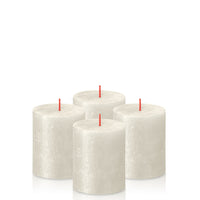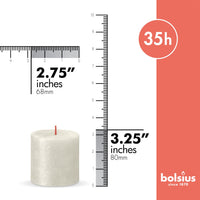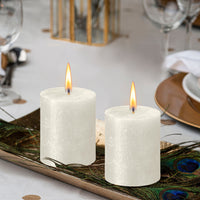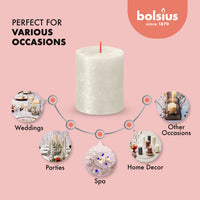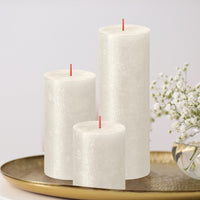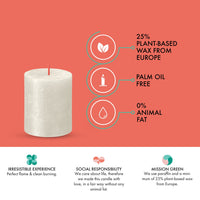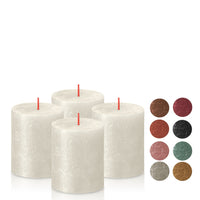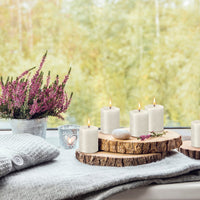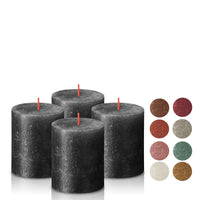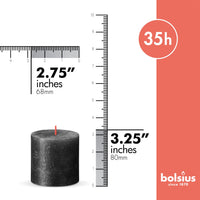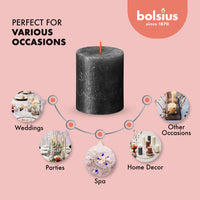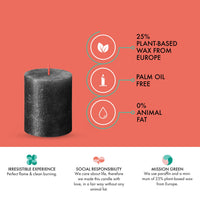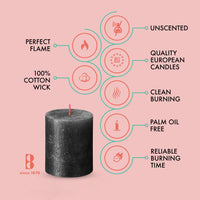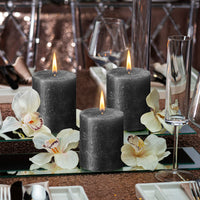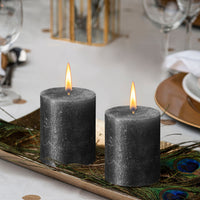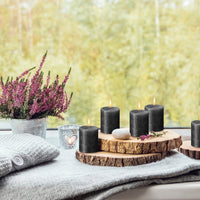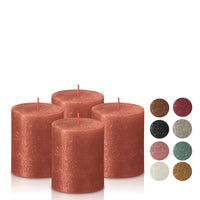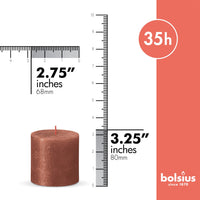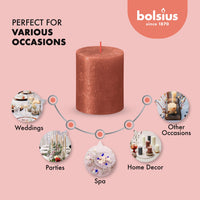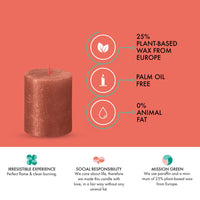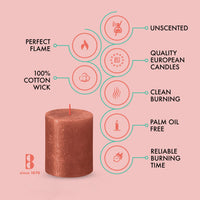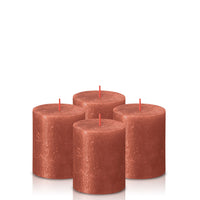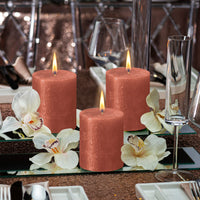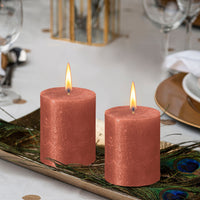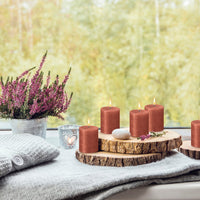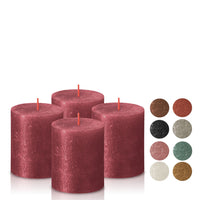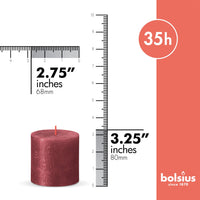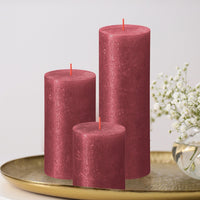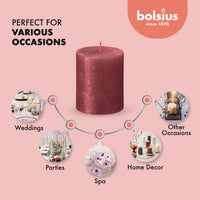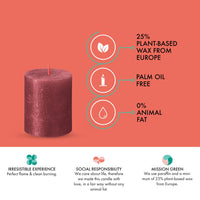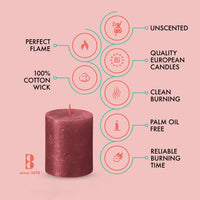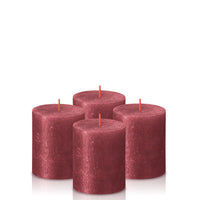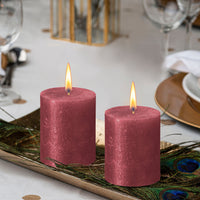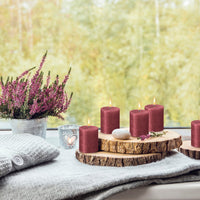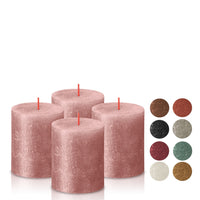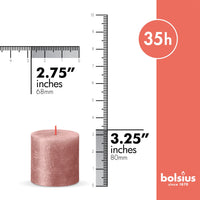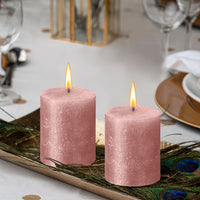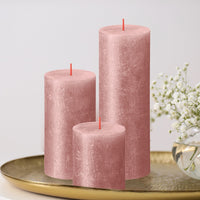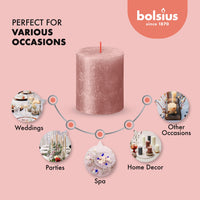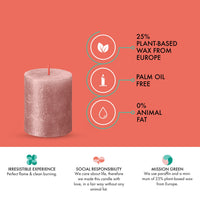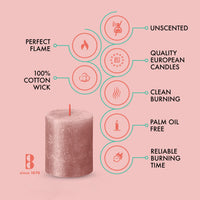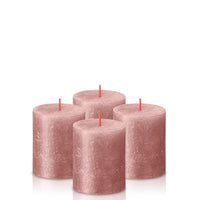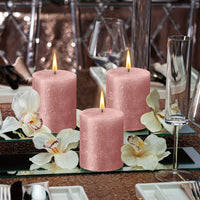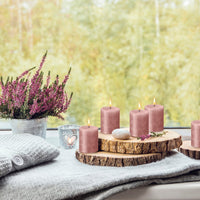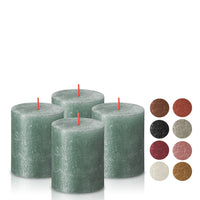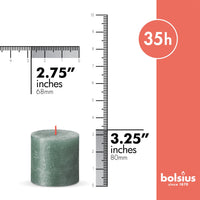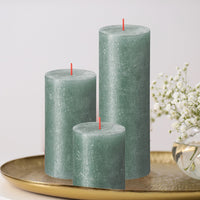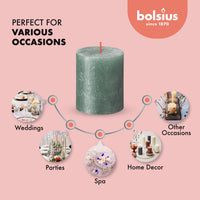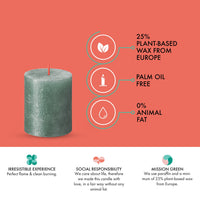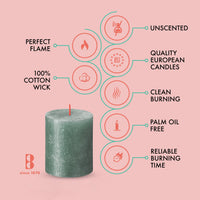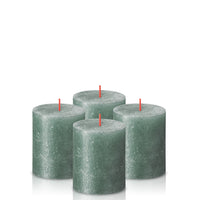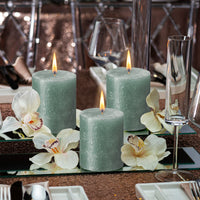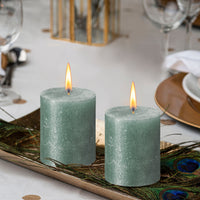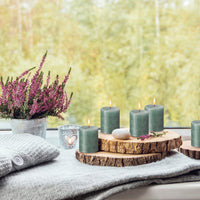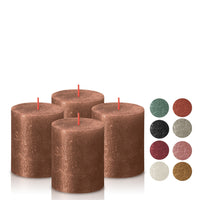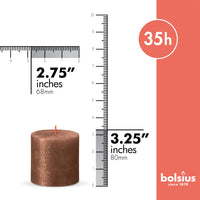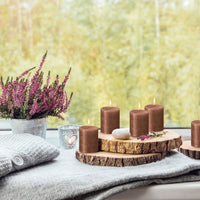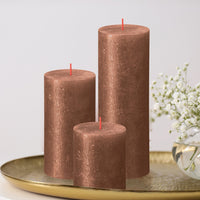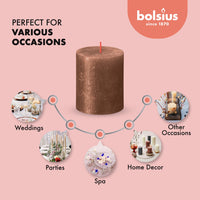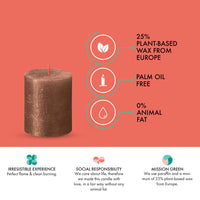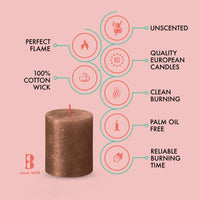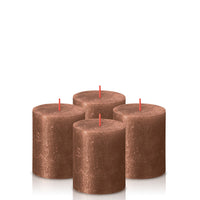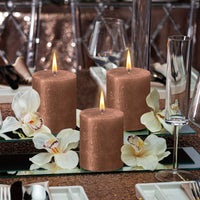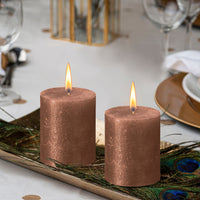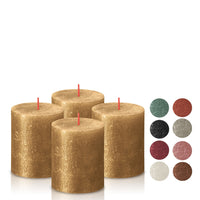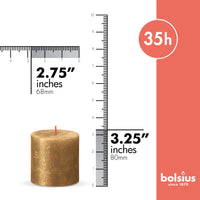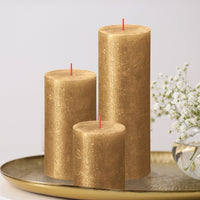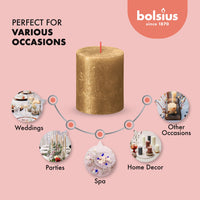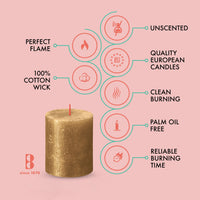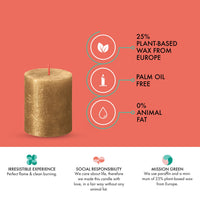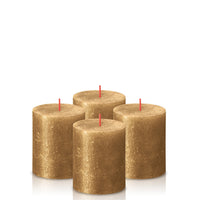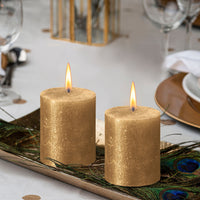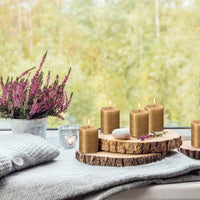 2.75" X 3.25" Shimmer Pillar Candles - 4 Pack
Looking For Wholesale Deals ? Call us 732-405-3566
Description
HIGH QUALITY SHIMMER PILLAR CANDLES: Bolsius 2.75" X 3.25" Shimmer Metallic Pillar Candles is crafted in Europe with High-Quality Plant-Based Wax & cotton Wick, To ensure you a pleasant flame, perfect shine, and elegant look.
PACKAGING STYLE & COLOR: Our Beautiful Shimmer Metallic Pillar Candles Set Of 4 Is Available in multiple colors, Choose the one that fit your needs.
UNSCENTED & DRIPLESS: Our Pillar Candles burns clean, slow, and smooth, with no dripping or smoking for 35 hours depending on the size, as long it is not in a Window draft or next to a fan Or Ac. Our Pillar Candles are 100 % Unscented So There Is No Worrying About Any Allergies or Unwanted Smells So you can Enjoy The Candles To The Fullest Extend.
EVERYTHING TURNS MAGICAL IN CANDLELIGHTS: No matter what the occasion may be whether its a Wedding, Party, Holiday family gathering, Church, Restaurant, Emergency, Gift, Home Decore or for youe Dinner Table, Light this beautiful Shimmer Metallic Pillar candles to enjoy the moment to the fullest extent.
Specifications
Burn time:

35 Hours

Size:

2.75" X 3.25"

Scent:

Unscented

Count:

Pack of 4 Candles

Material:

Plant-Based Wax & 100 % Cotton Wick
Tune up your
wedding atmosphere
Create cozy living
spaces
Set the tone for
your event
It's not just a candle.
It's an atmosphere.