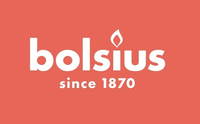 For more than a century, Bolsius has been a leader in perfecting and producing superior candles.

That's how you get candles that burn better, brighter and longer. Candles that look beautiful and are friendly to the environment. It's no wonder that Bolsius dripless candles are our all-time best-sellers.
Bolsius Candles are now available in the US for your shopping convenience.