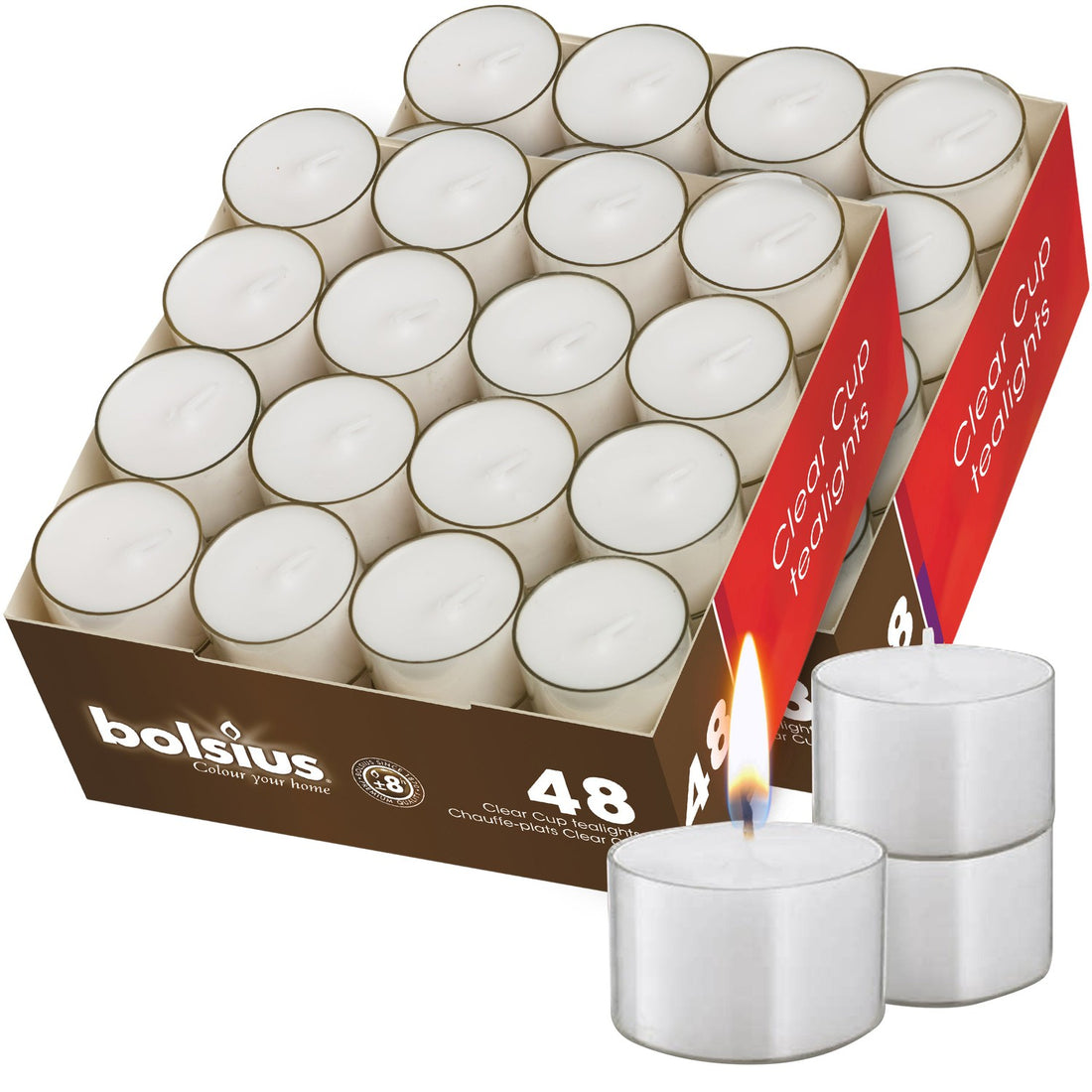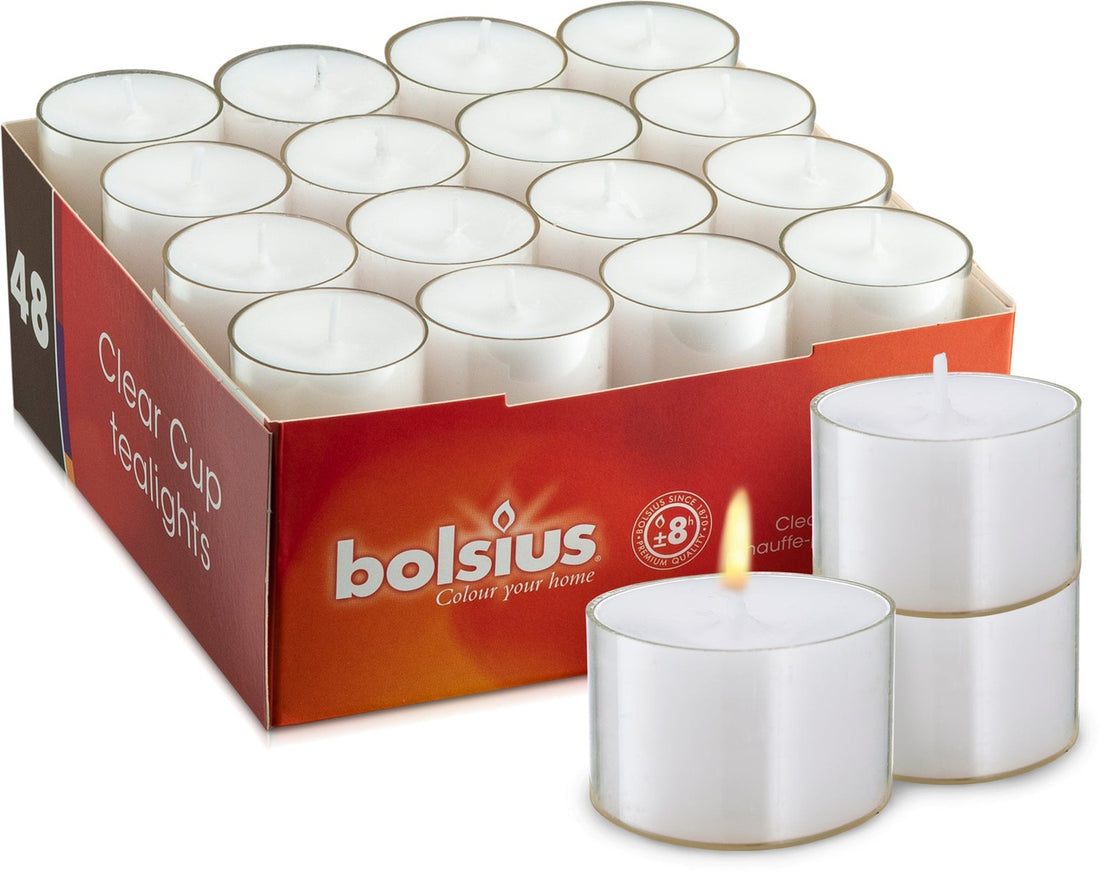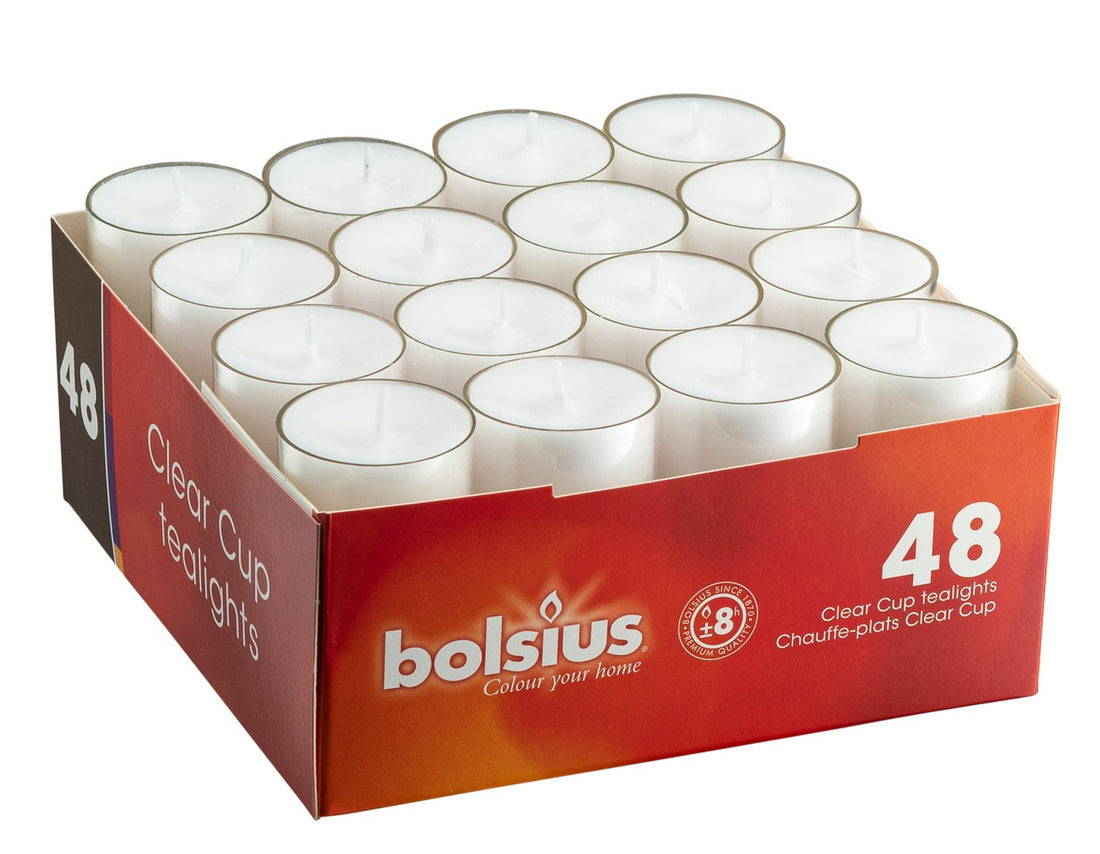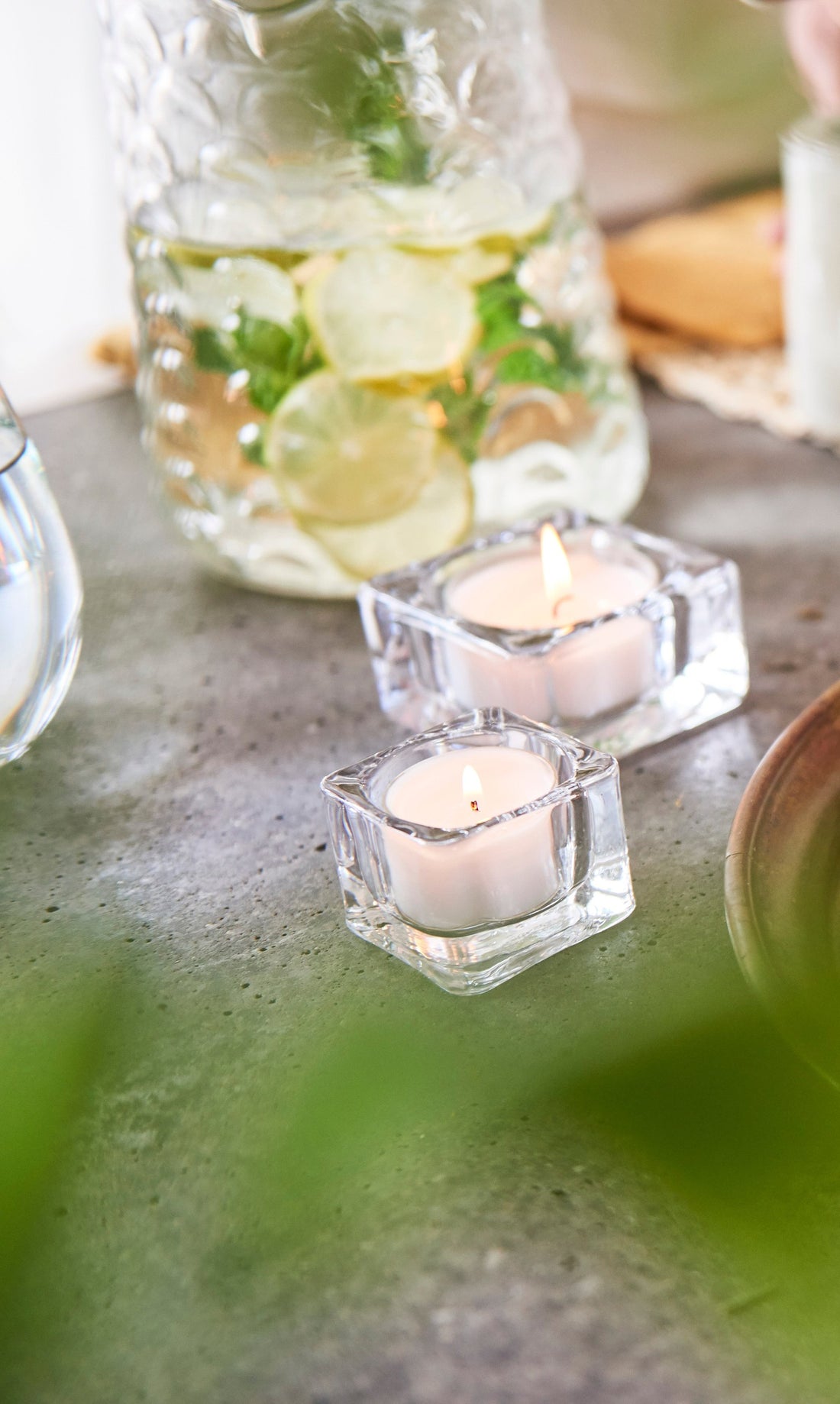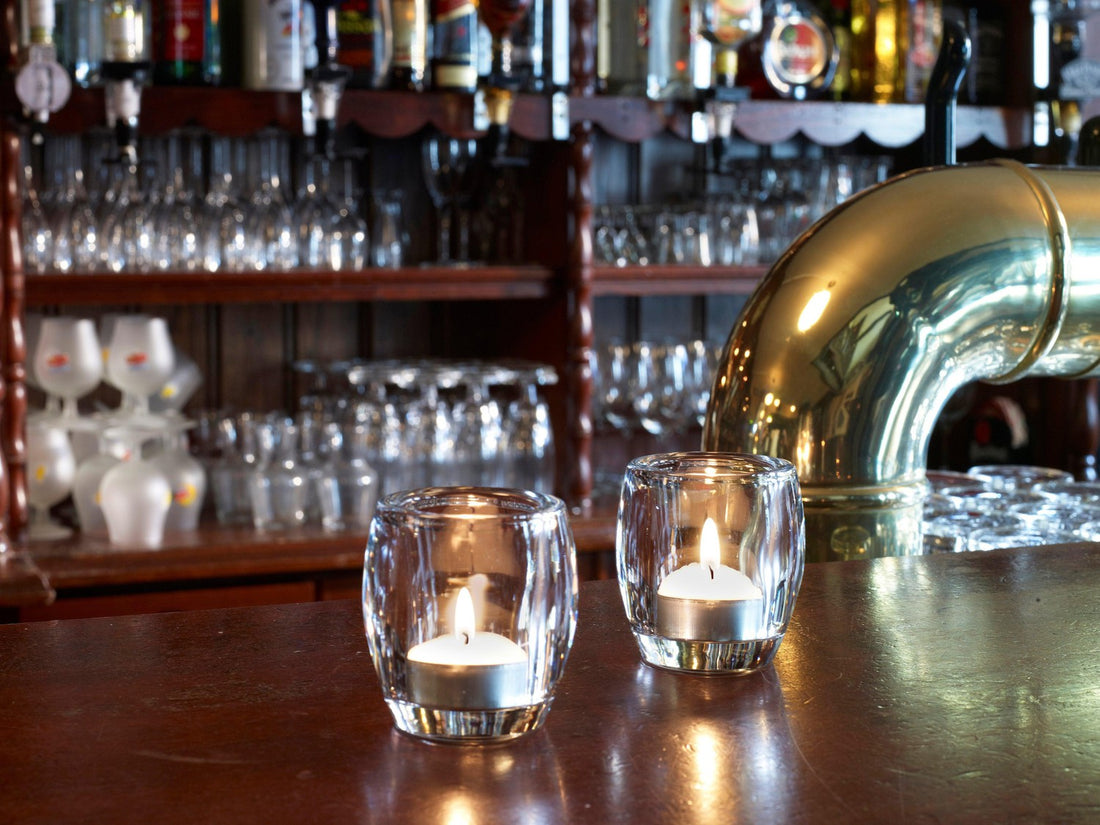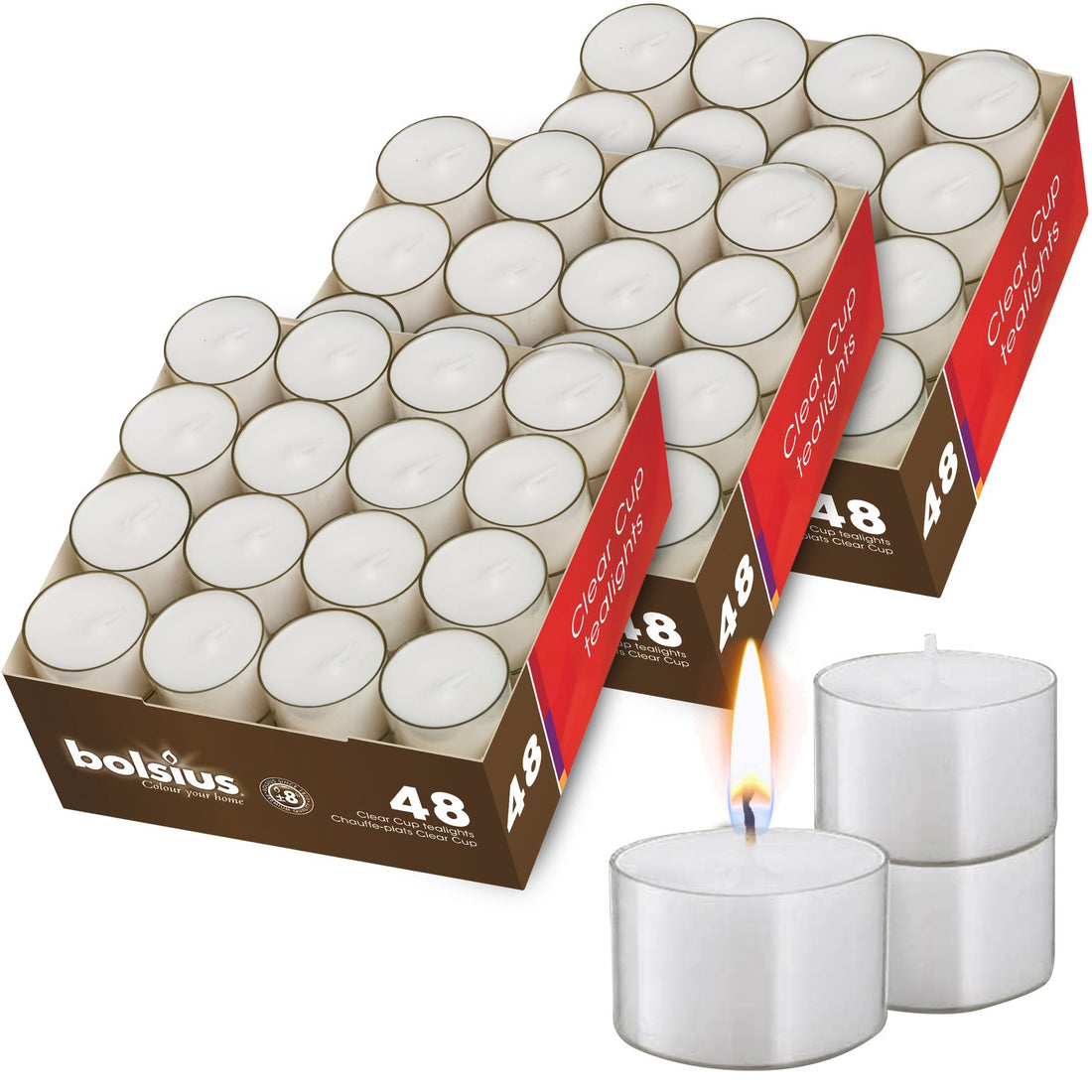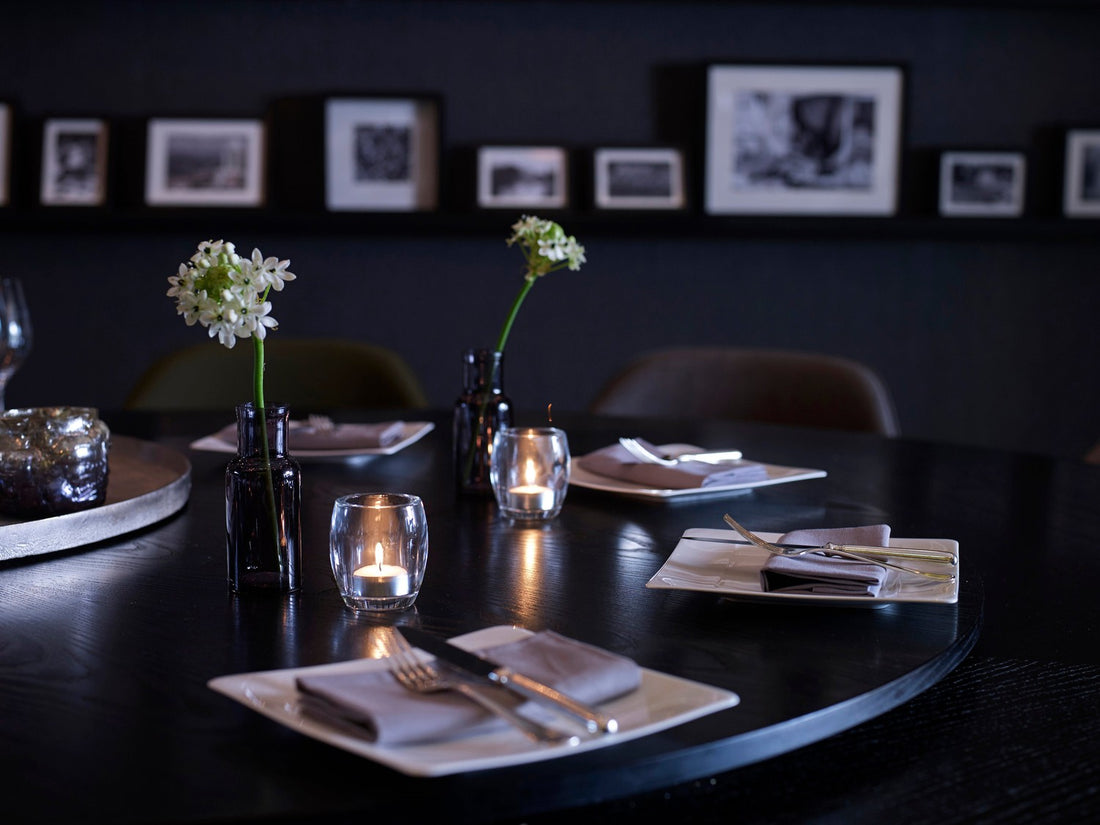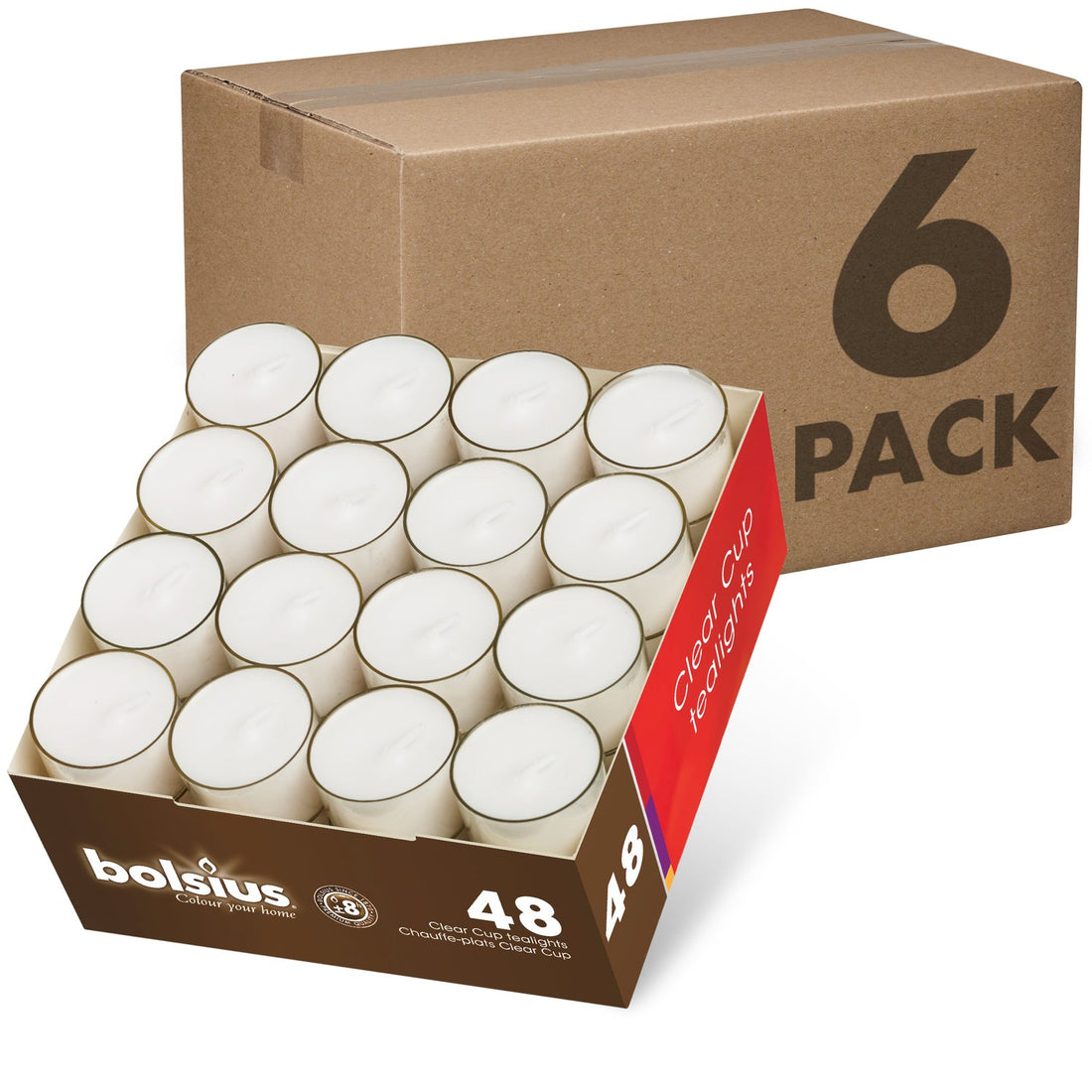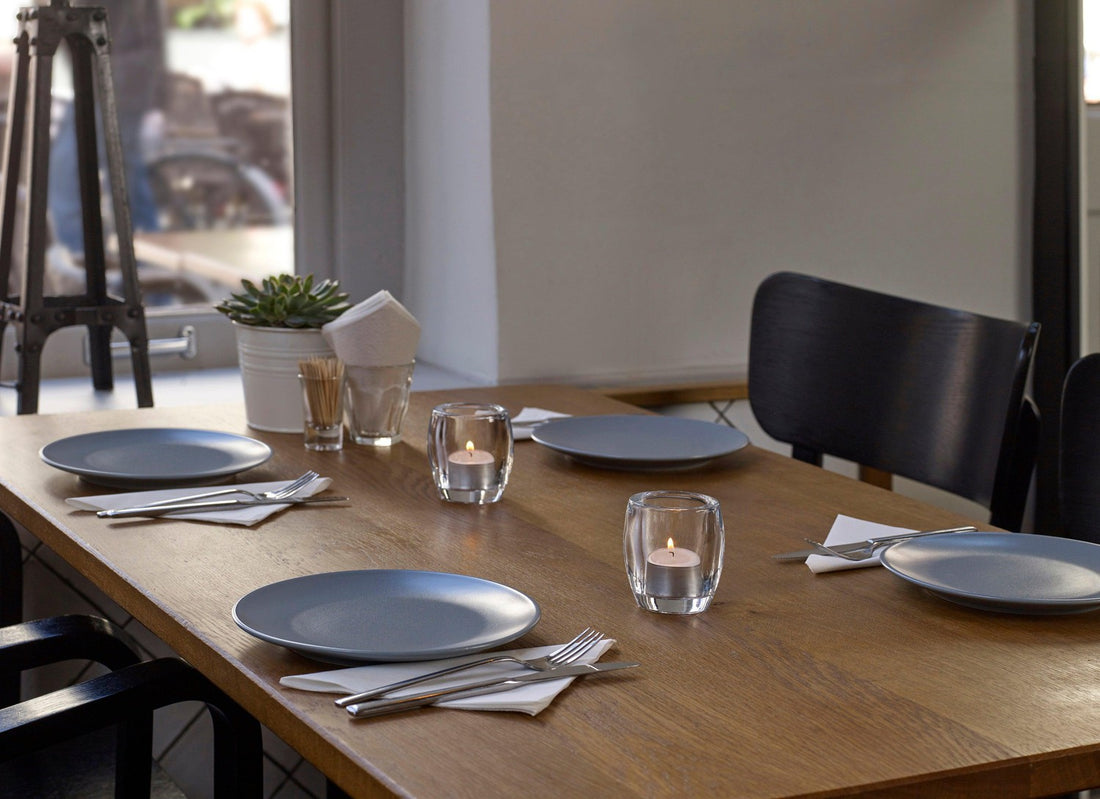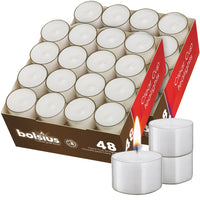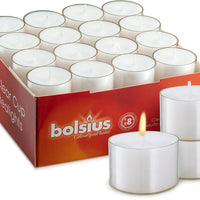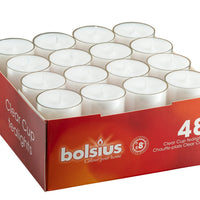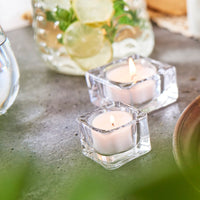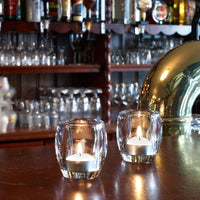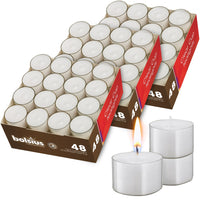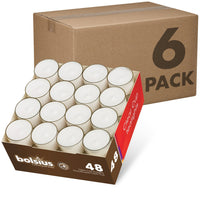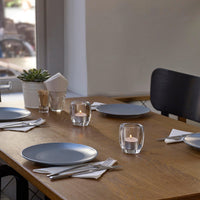 8 Hour Clear Cup Tea Lights In Bulk
Description
SUBTLE AMBIANCE : Tealights are renowned for their soft, flickering glow that instantly transforms any space into an inviting oasis. Whether placed in a serene bathroom for a spa-like atmosphere or scattered across a dinner table for an intimate meal, their gentle illumination exudes warmth and coziness.
VERSATILITY : Tealights are incredibly versatile. They can be used in various settings, from formal events to casual gatherings, adding an elegant touch to each occasion. Float them in water-filled containers, nestle them in decorative holders, or even use them to illuminate outdoor spaces during twilight gatherings.
EASY DECOR UPGRADE : Elevate your home decor effortlessly with tealights. They can be integrated into existing arrangements or used as standalone decorative elements. Their small size makes them ideal for enhancing vignettes, centerpiece displays, and mantel compositions.
EVERYTHING TURNS MAGICAL IN CANDLELIGHTS: No matter what the occasion may be whether its a Wedding, Party, Holiday family gathering, Church, Restaurant, Emergency, Gift, Home Decore or for youe Dinner Table, Light this beautiful classic TeaLight candles to enjoy the moment to the fullest extent.
Specifications
Burn time:

8 Hours

Size:

Bulk Tealight

Scent:

Unscented

Count:

Pack of 96 Candles

Material:

Paraffin Wax & cotton Wick
Tune up your
wedding atmosphere
Create cozy living
spaces
Set the tone for
your event
It's not just a candle.
It's an atmosphere.