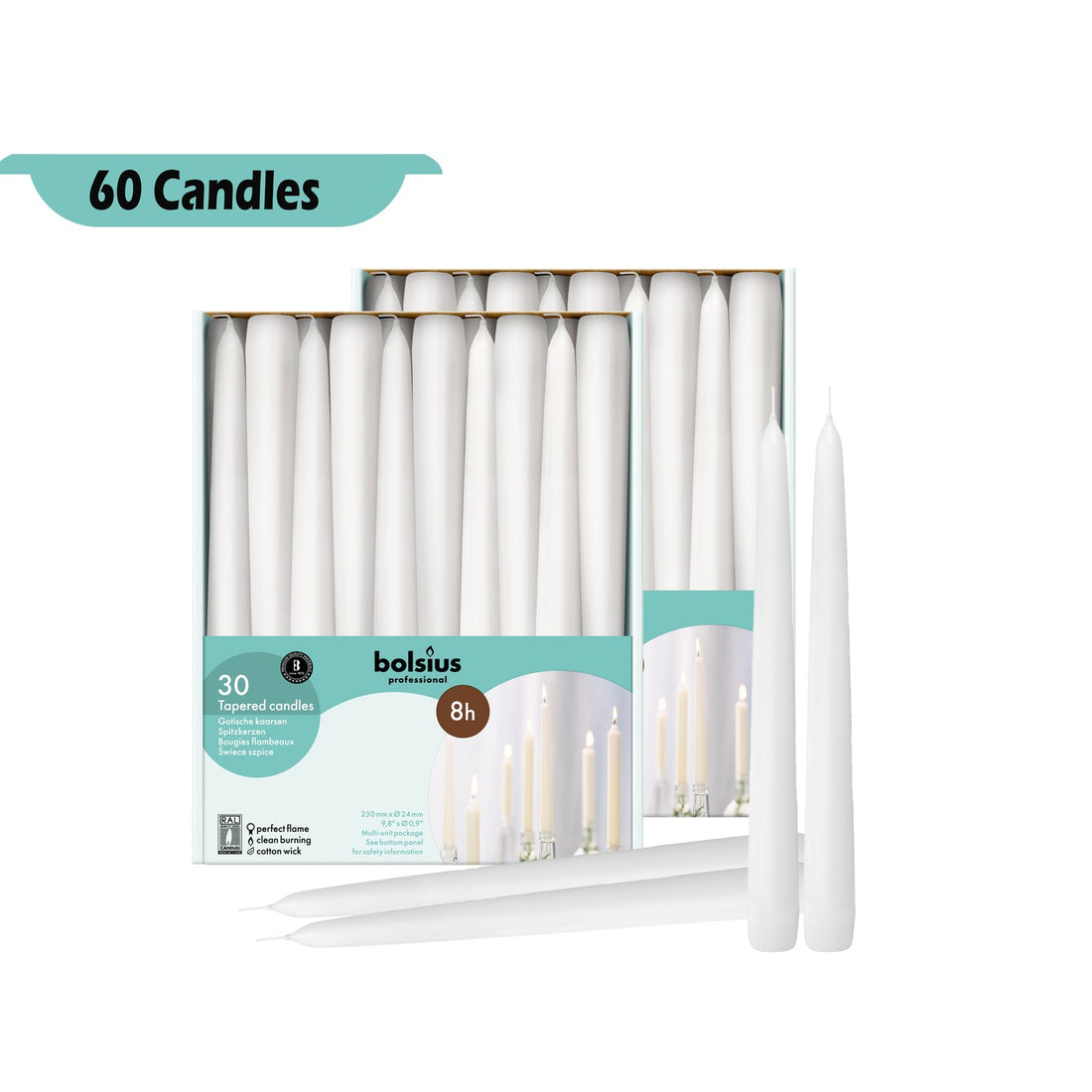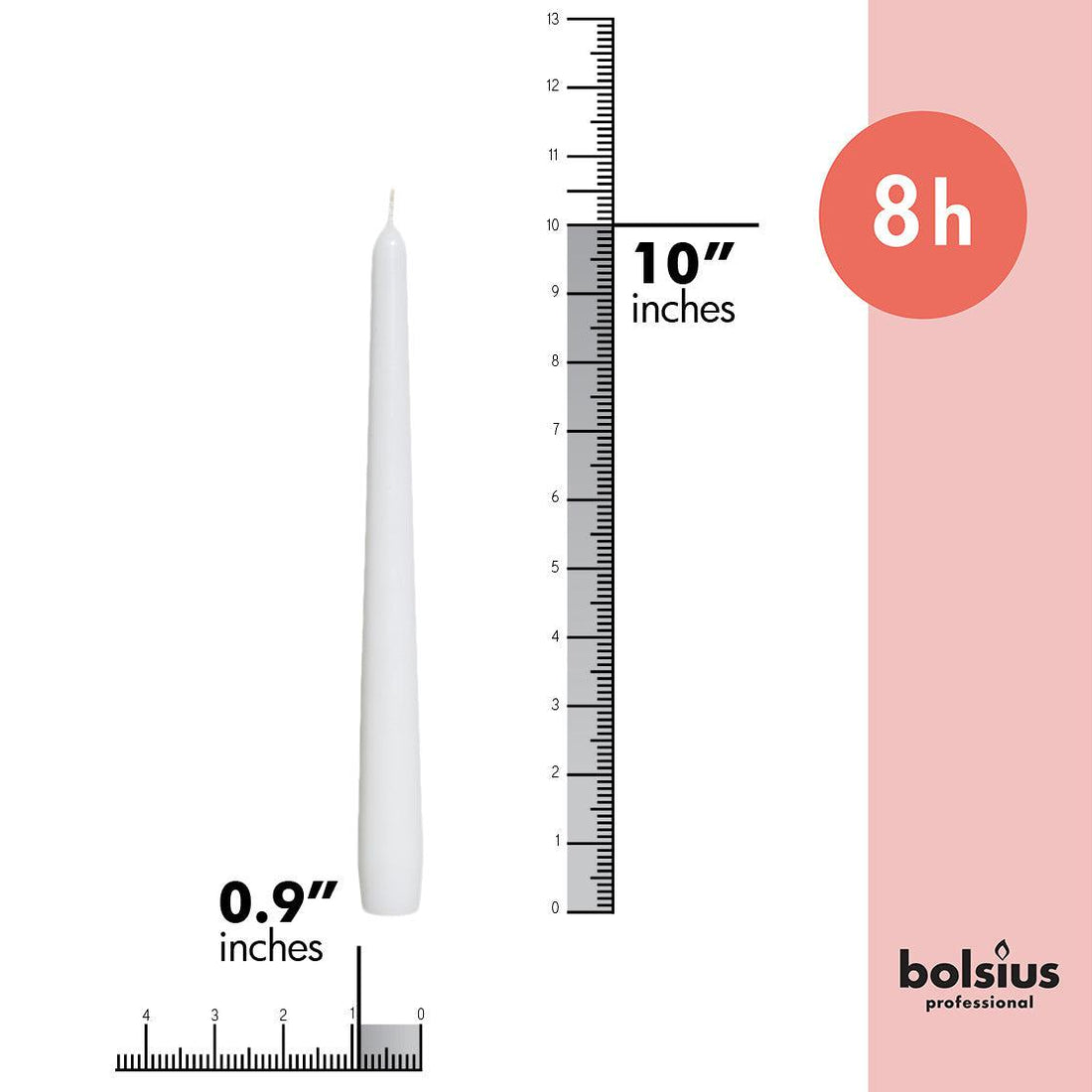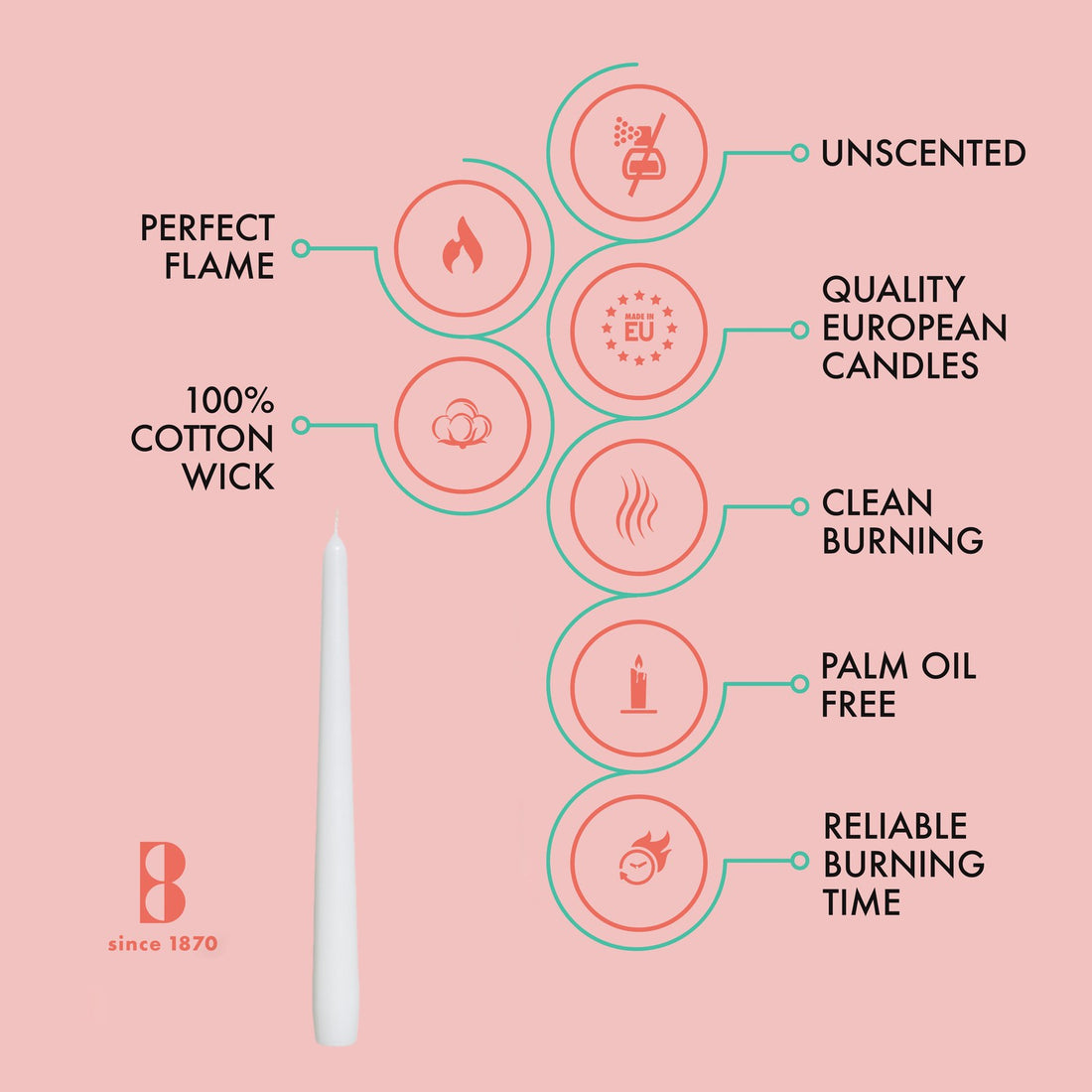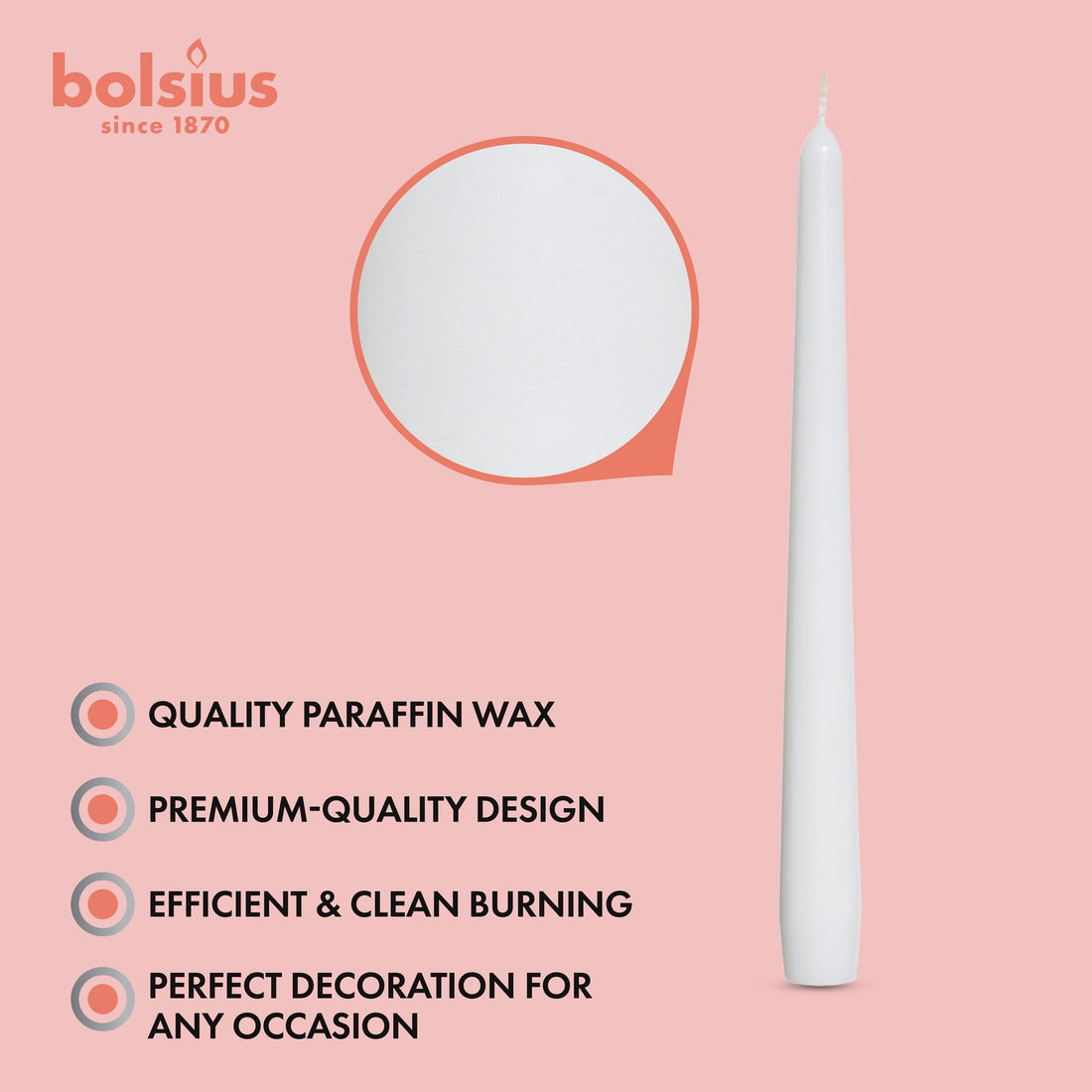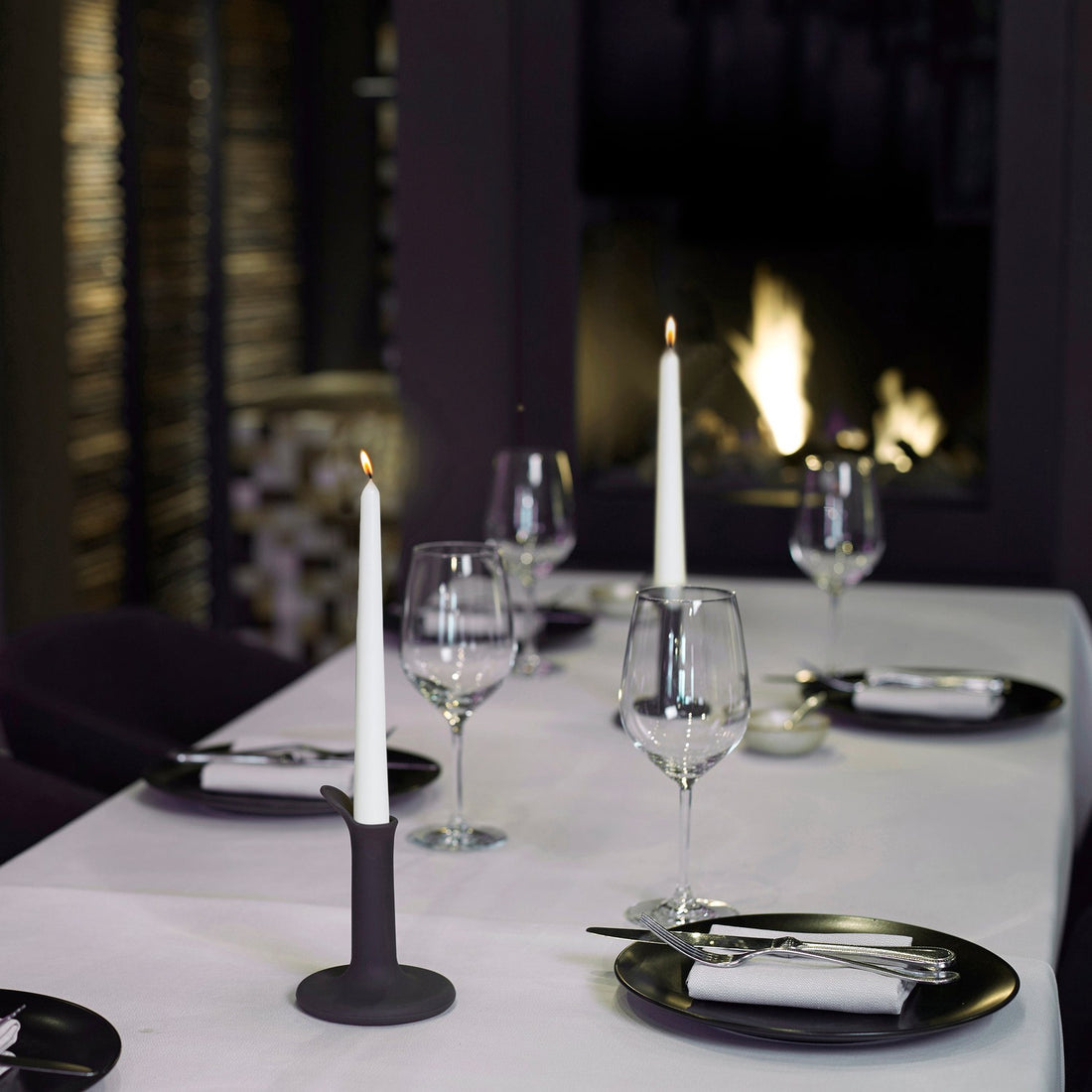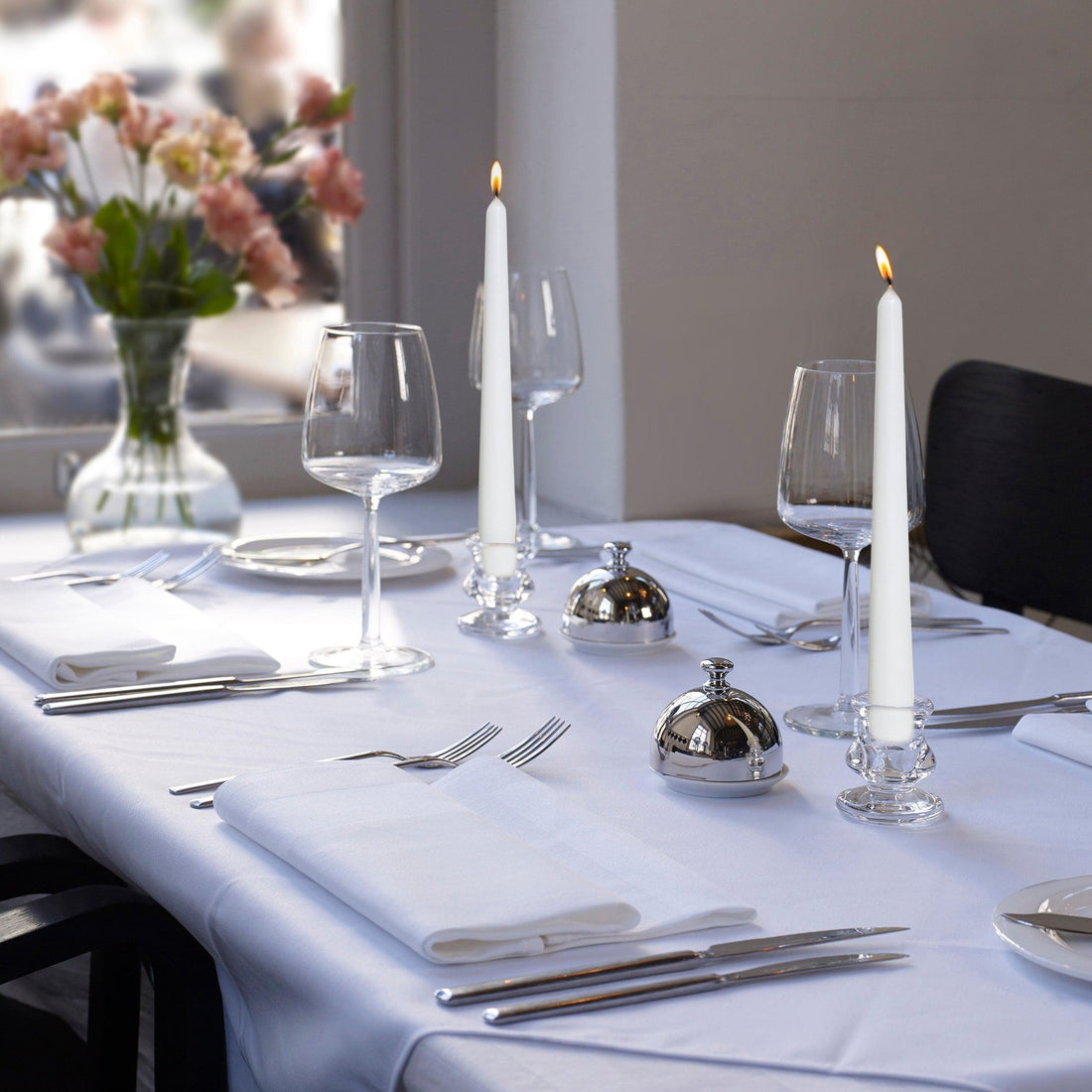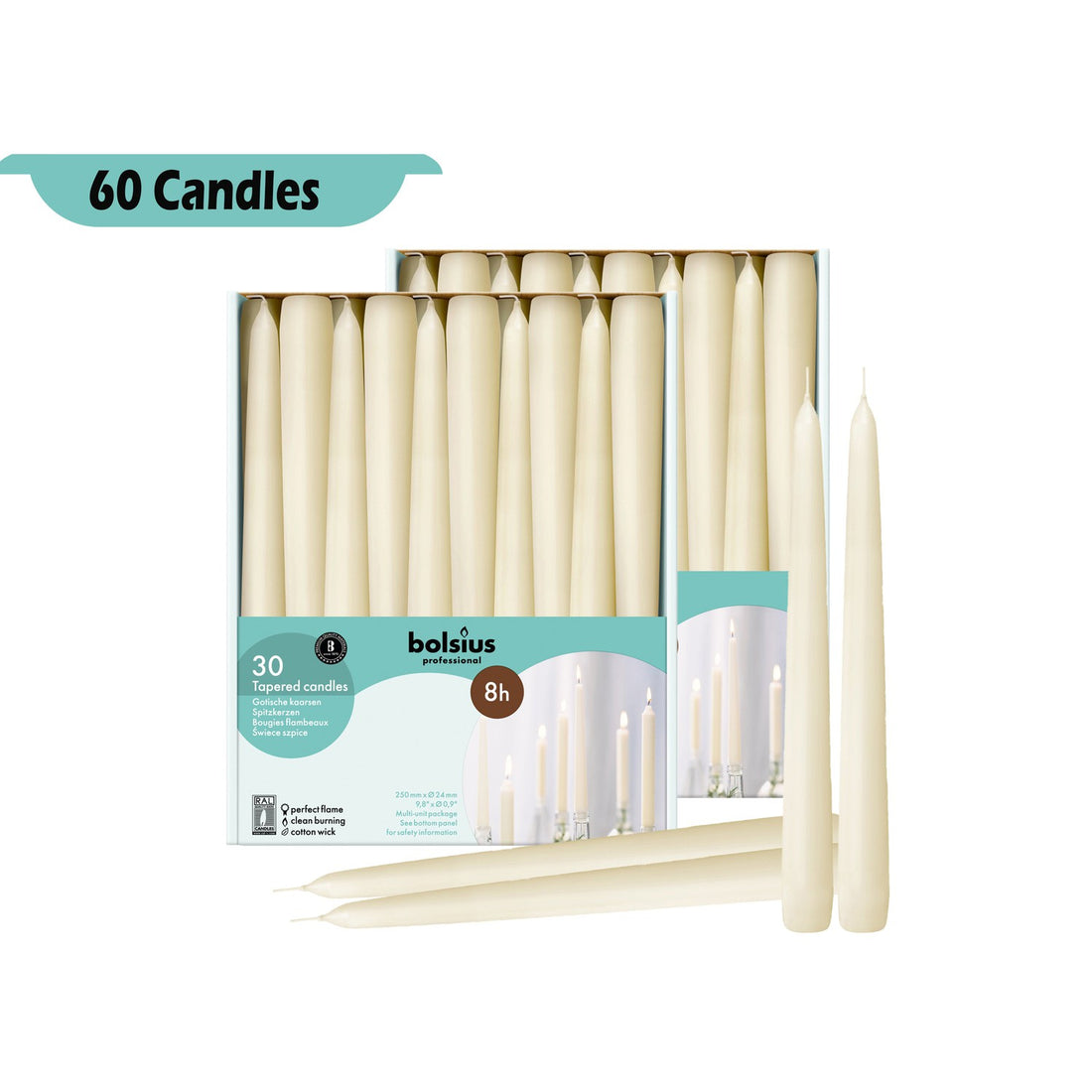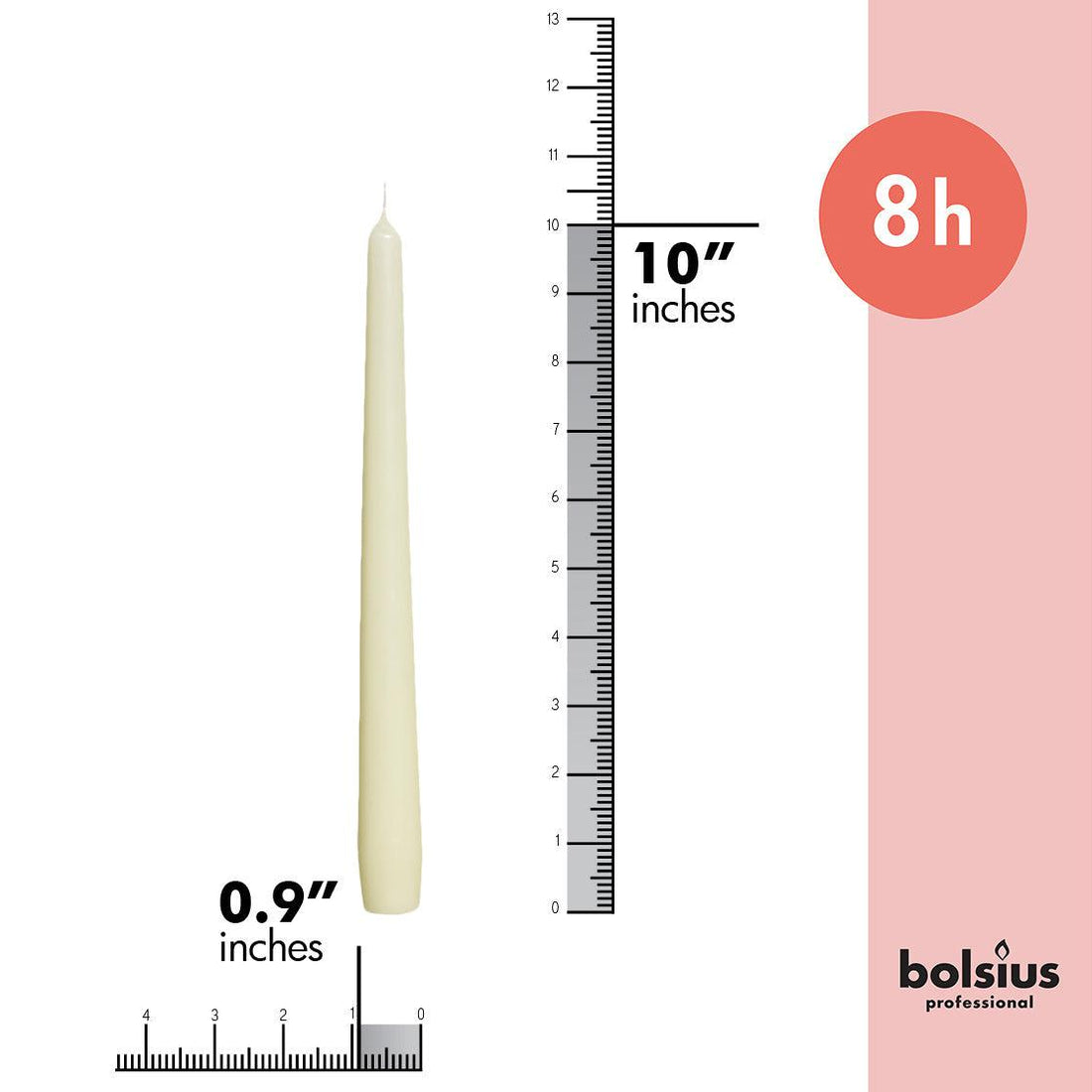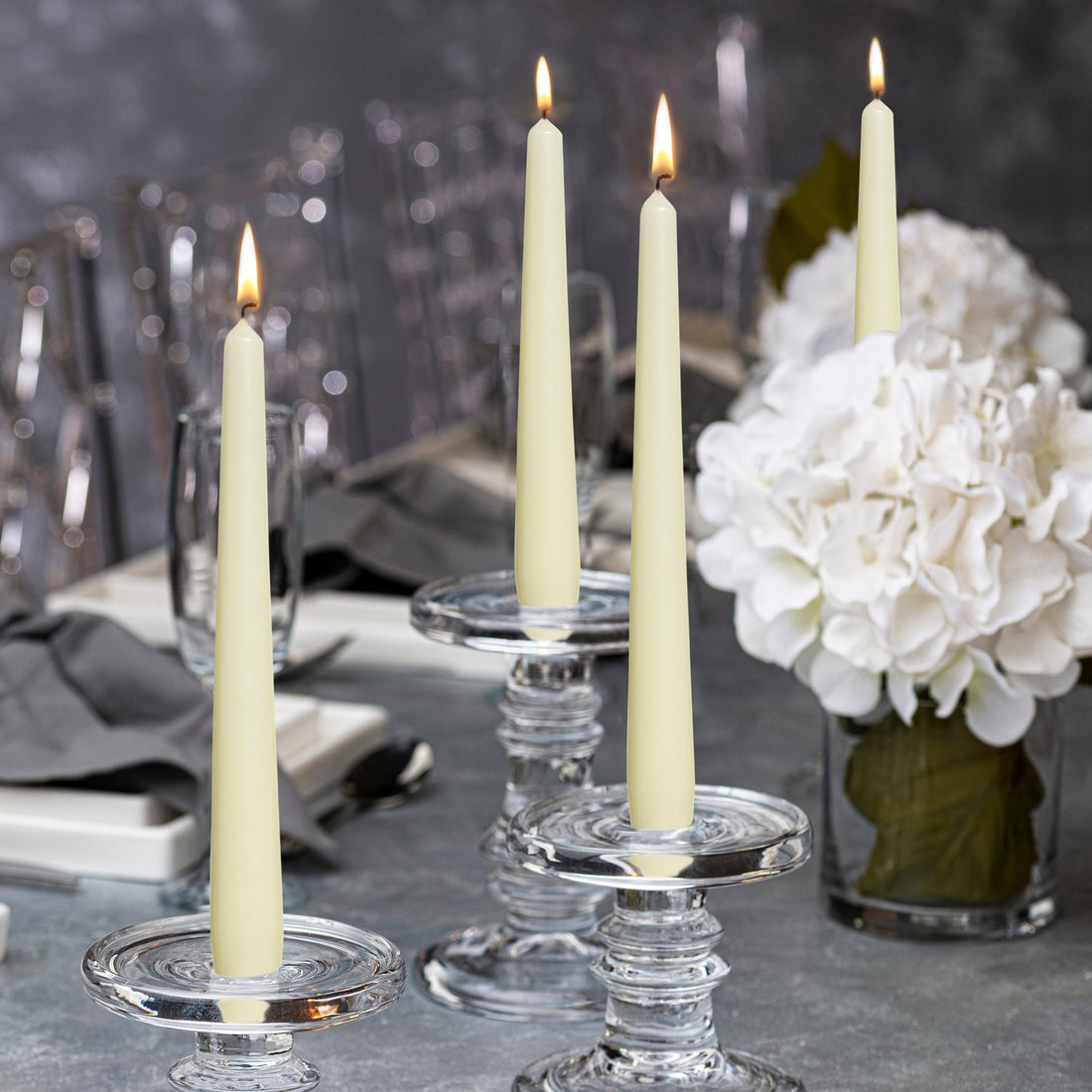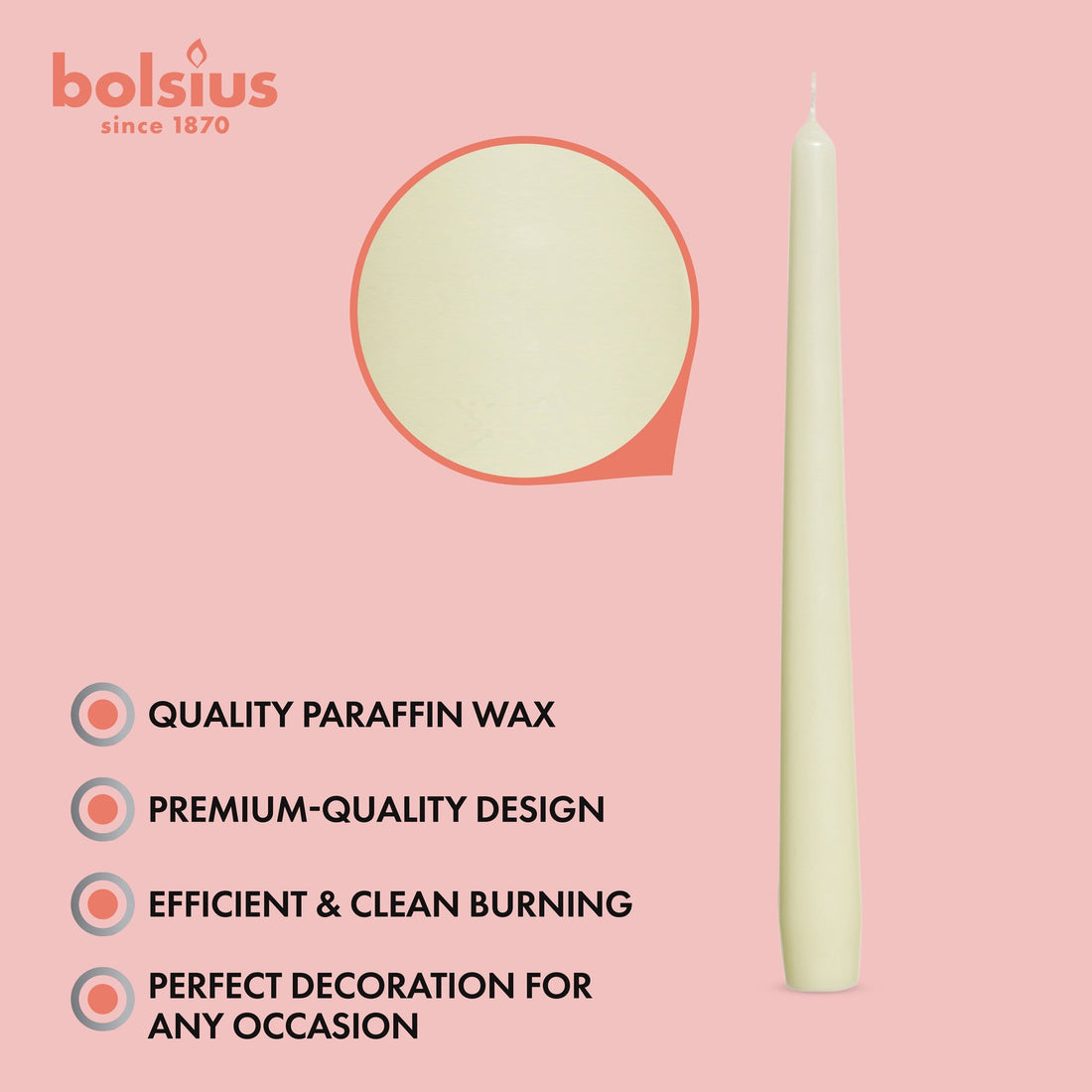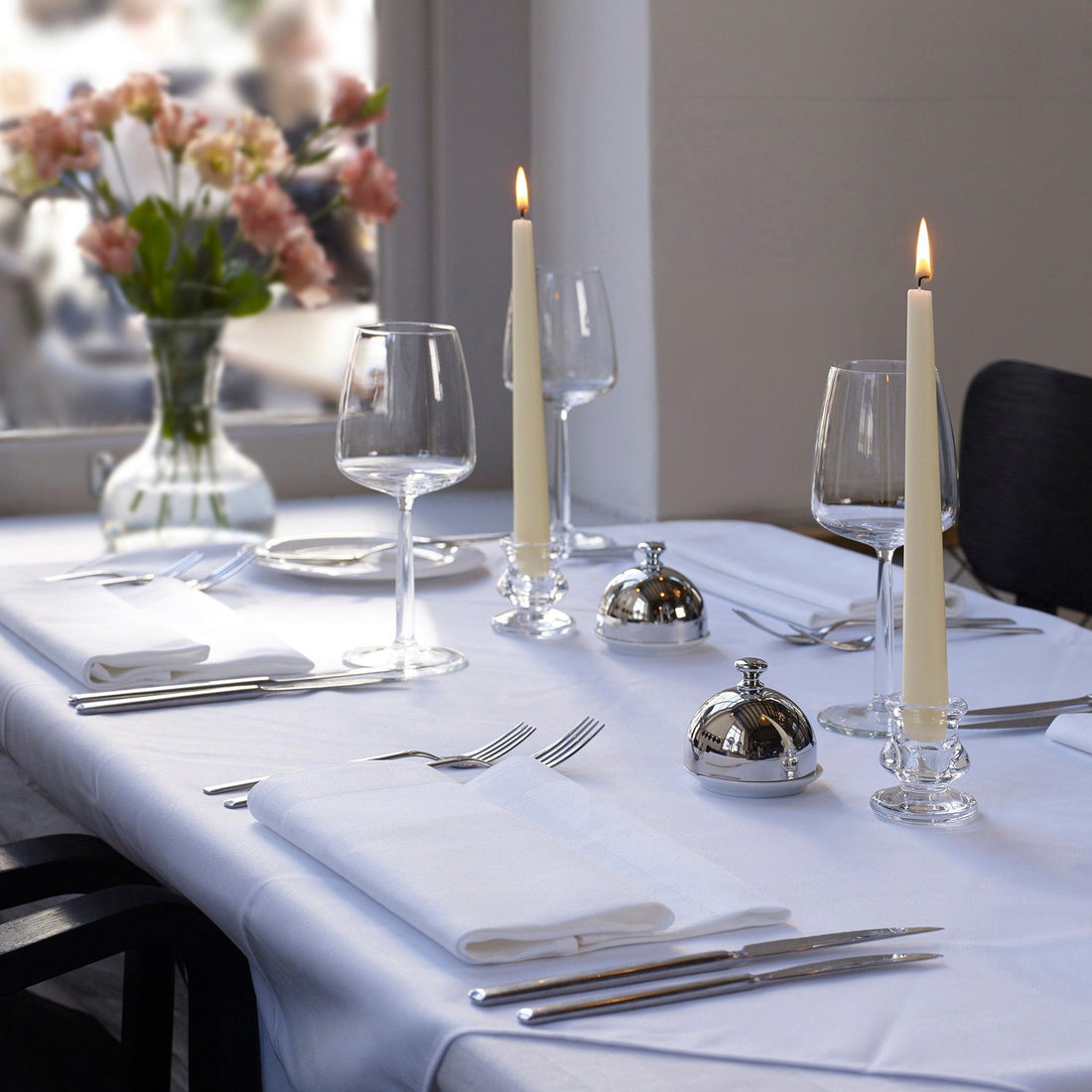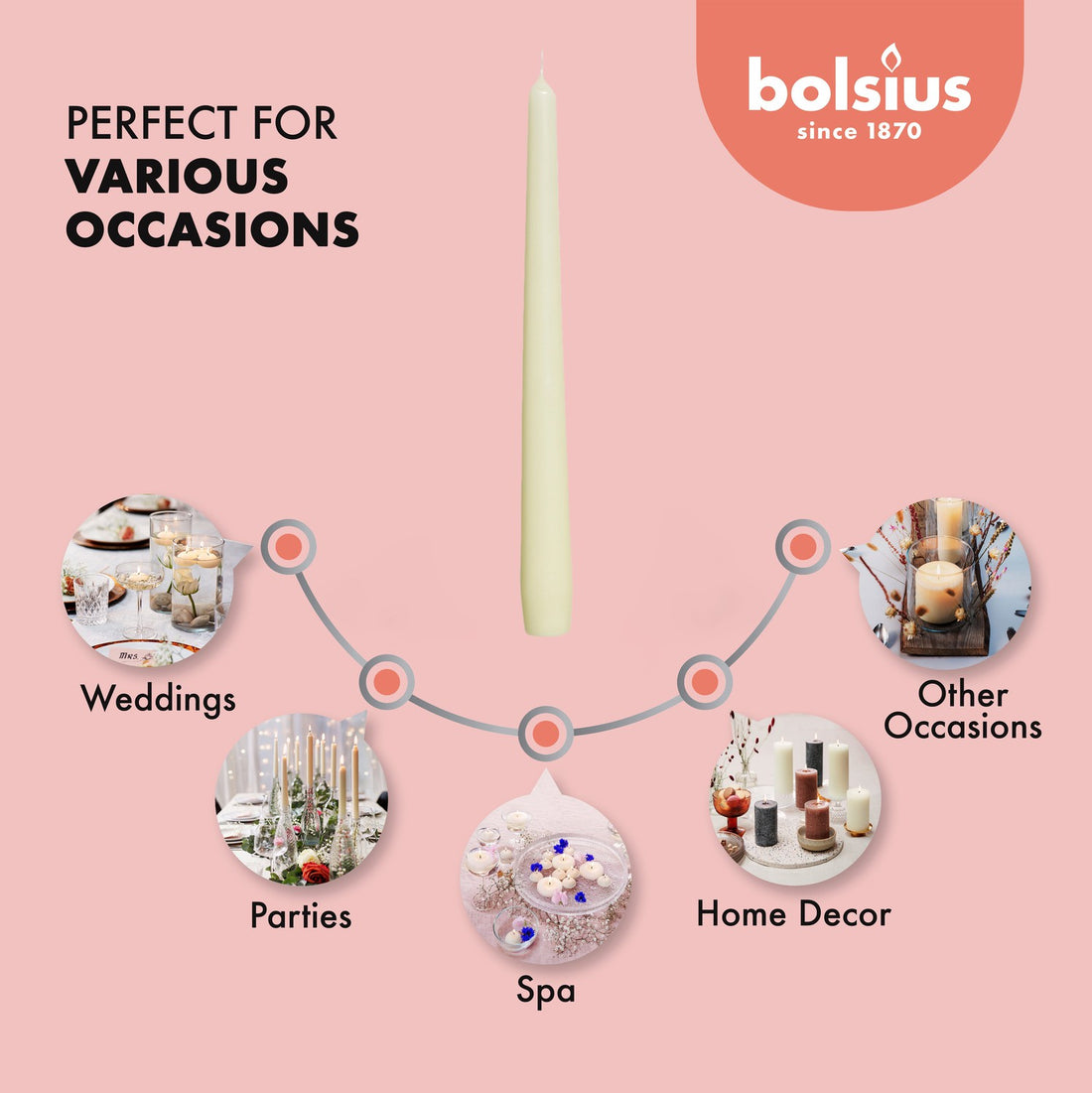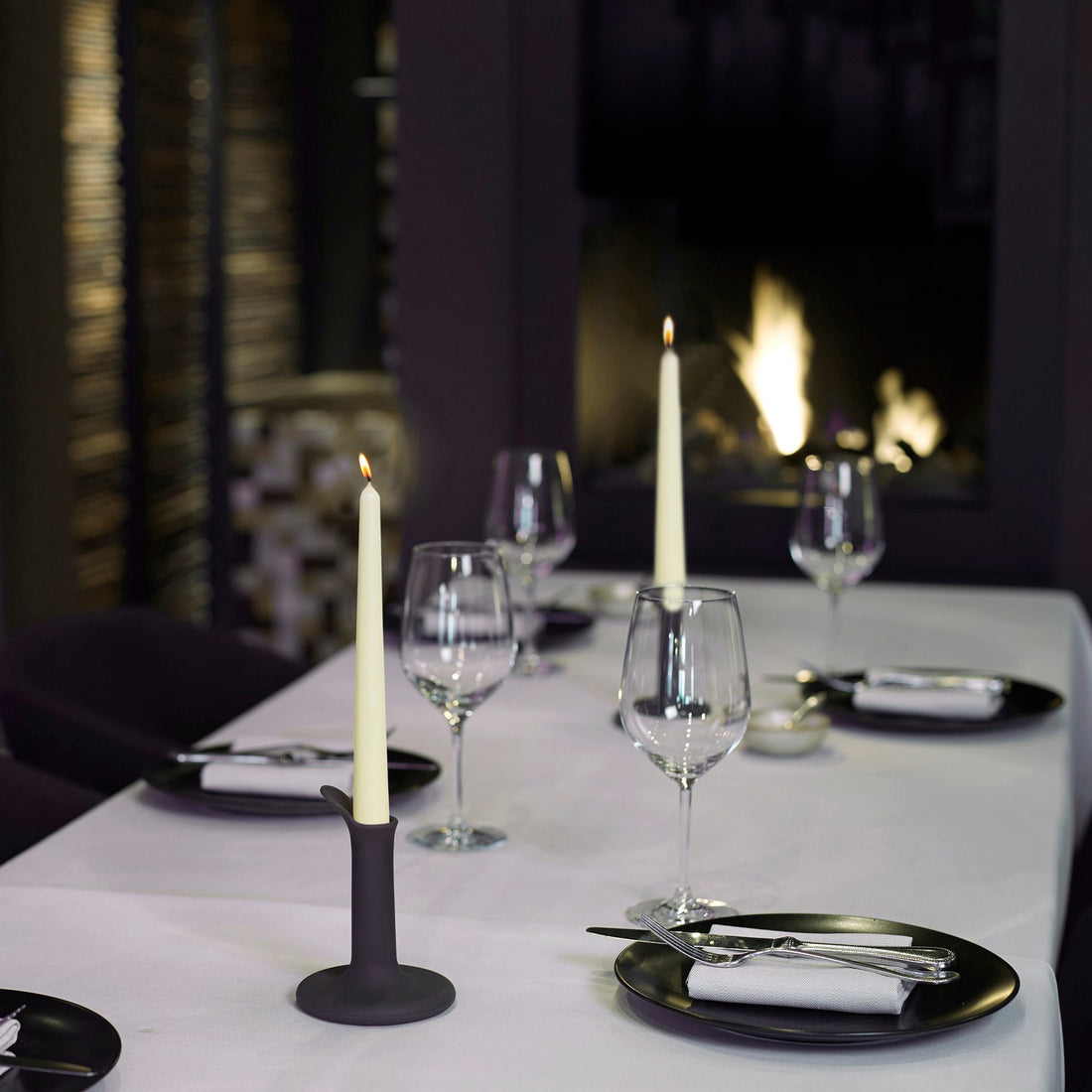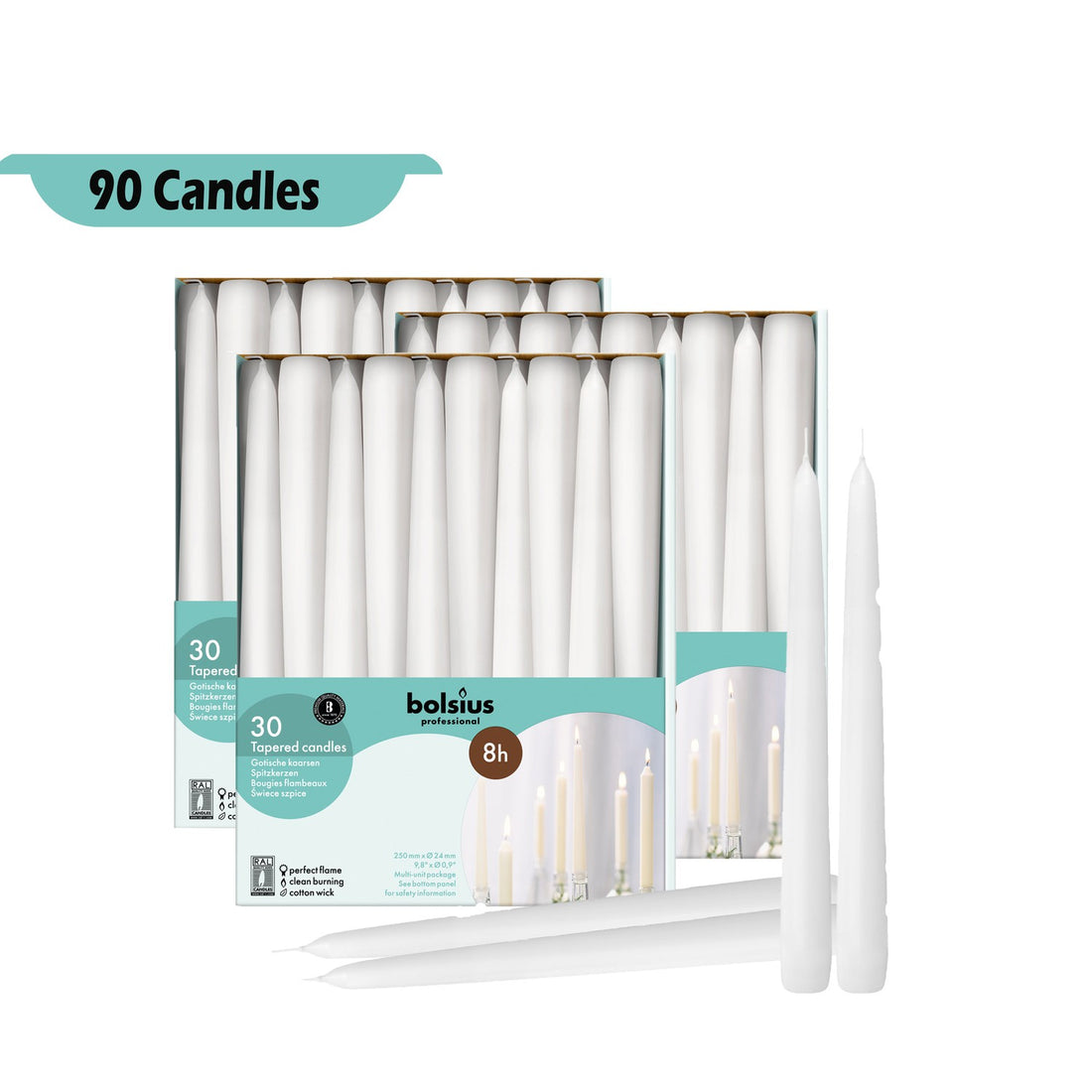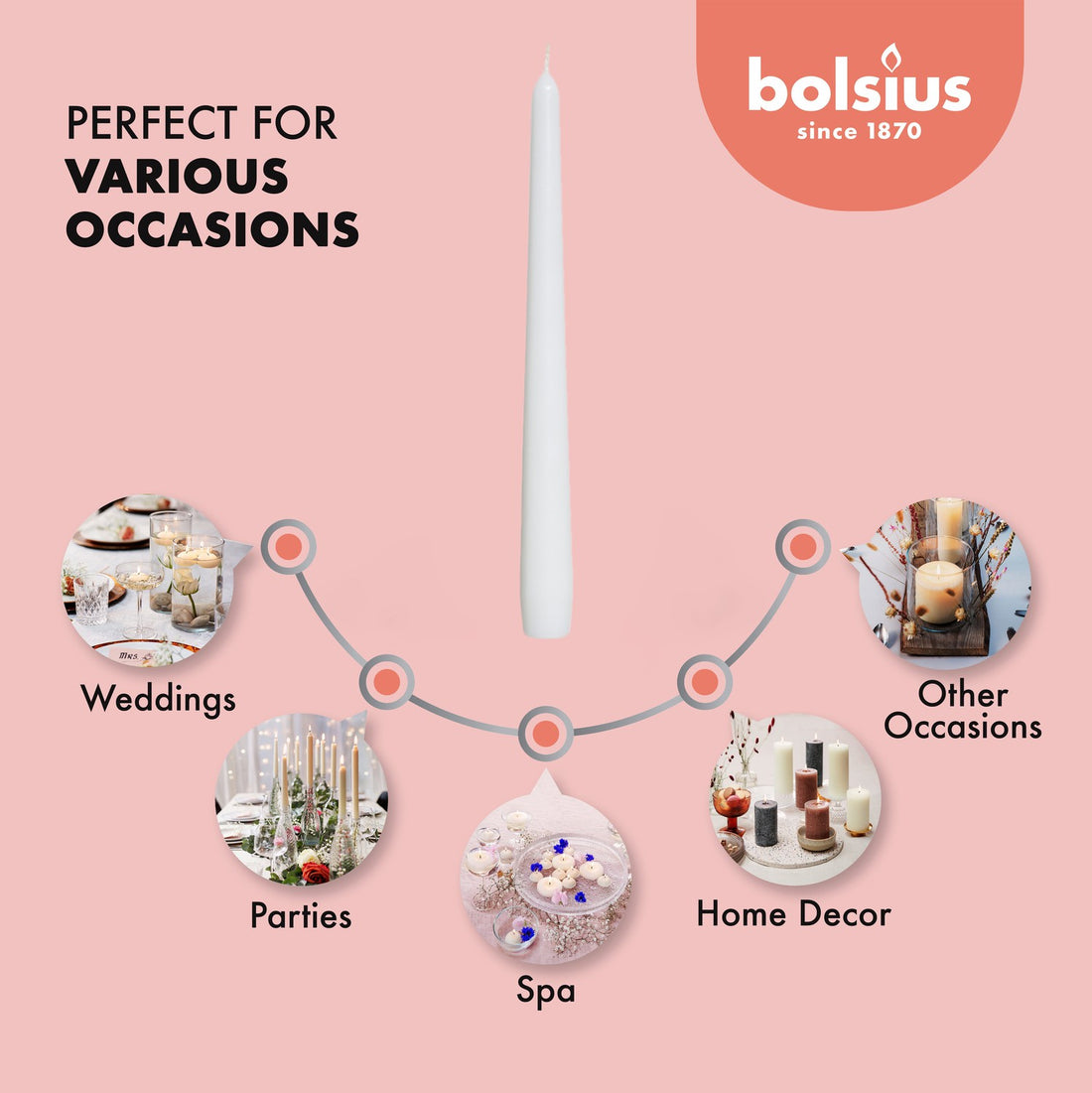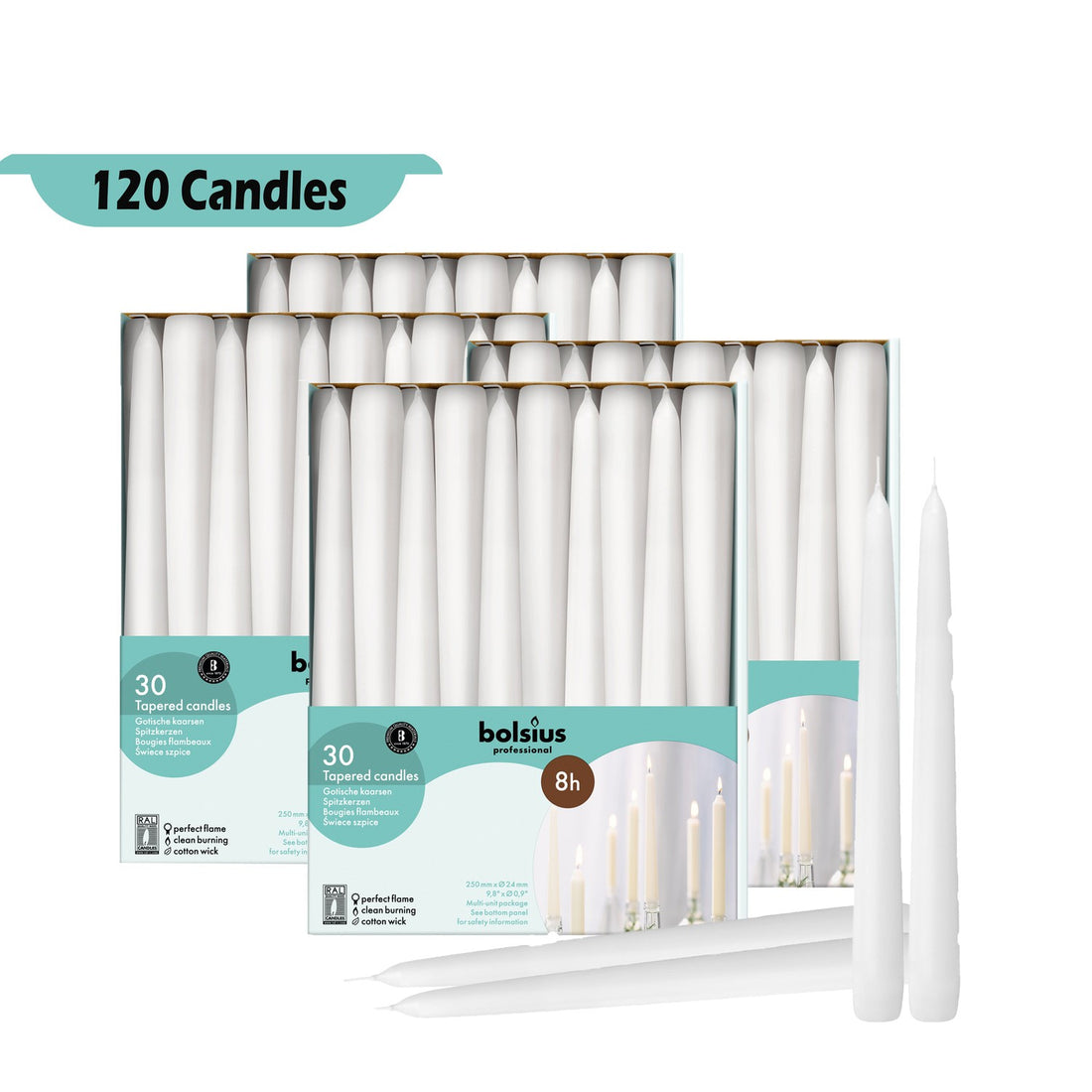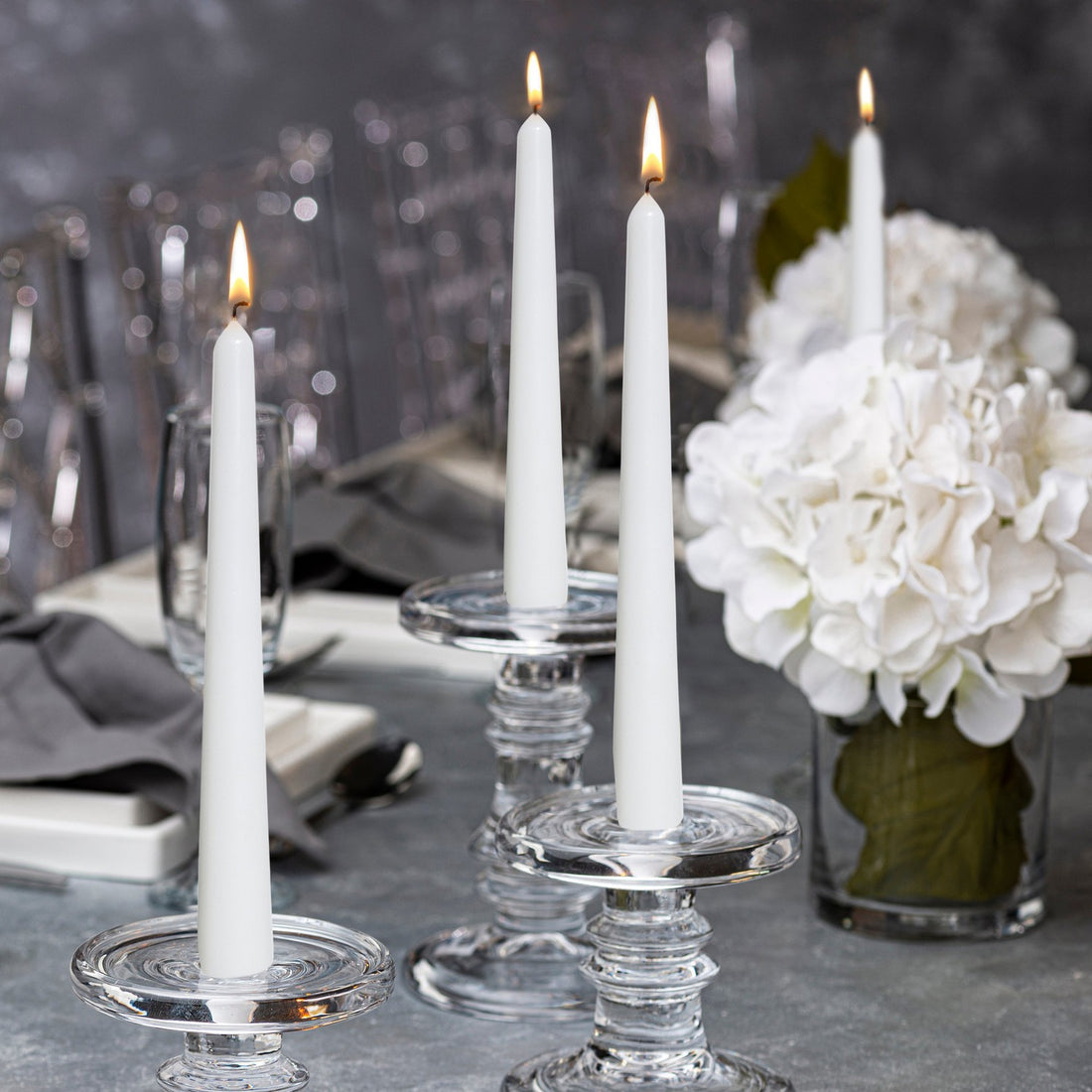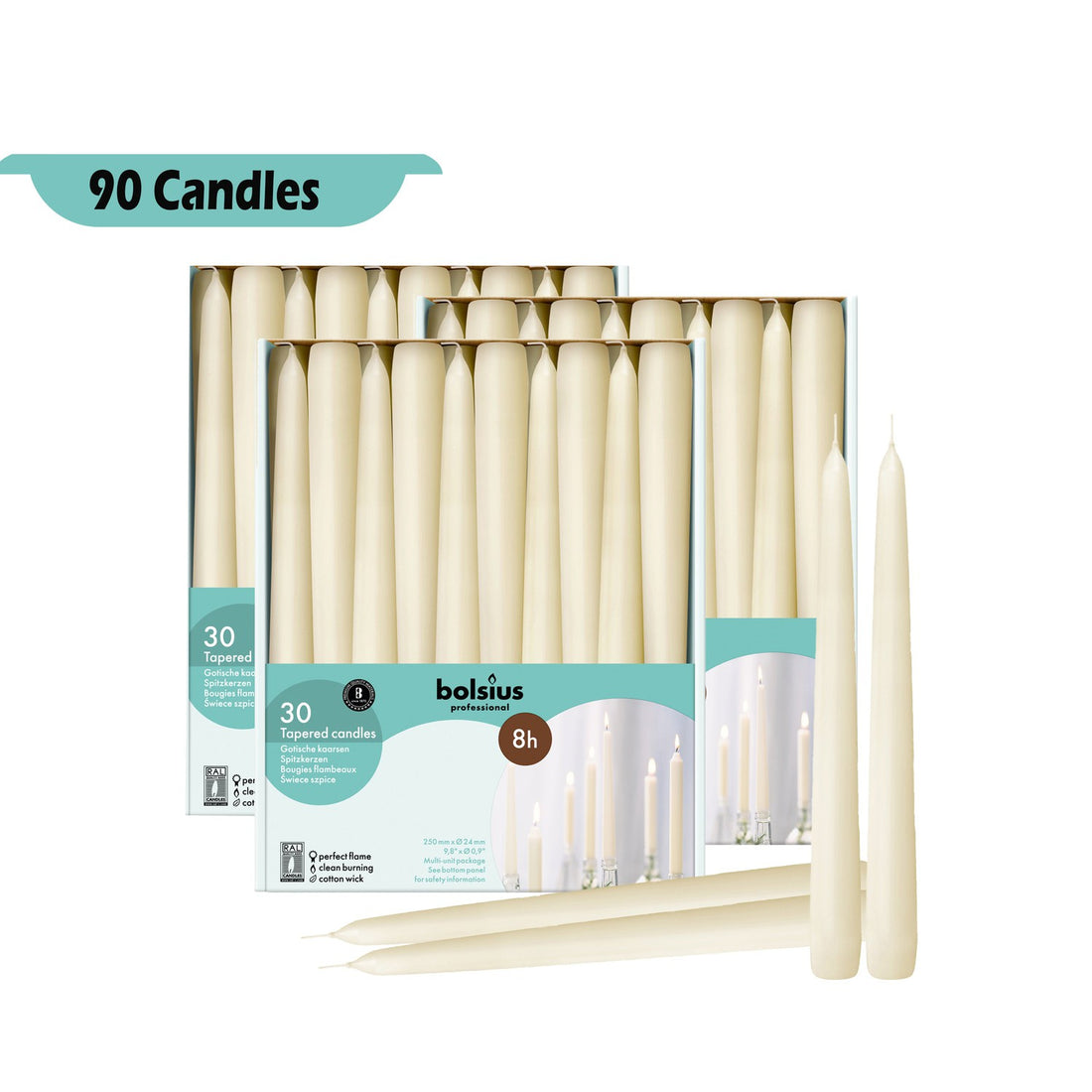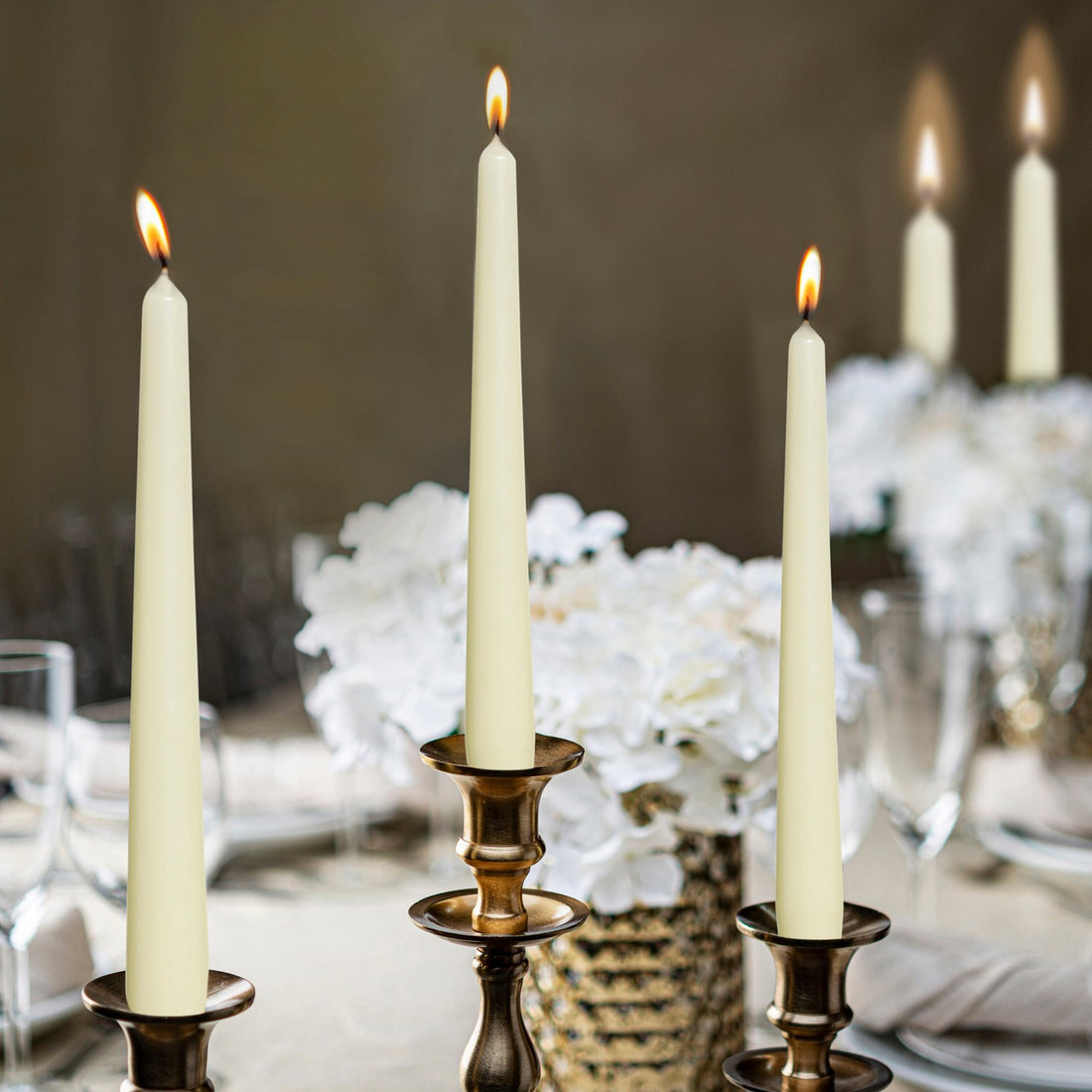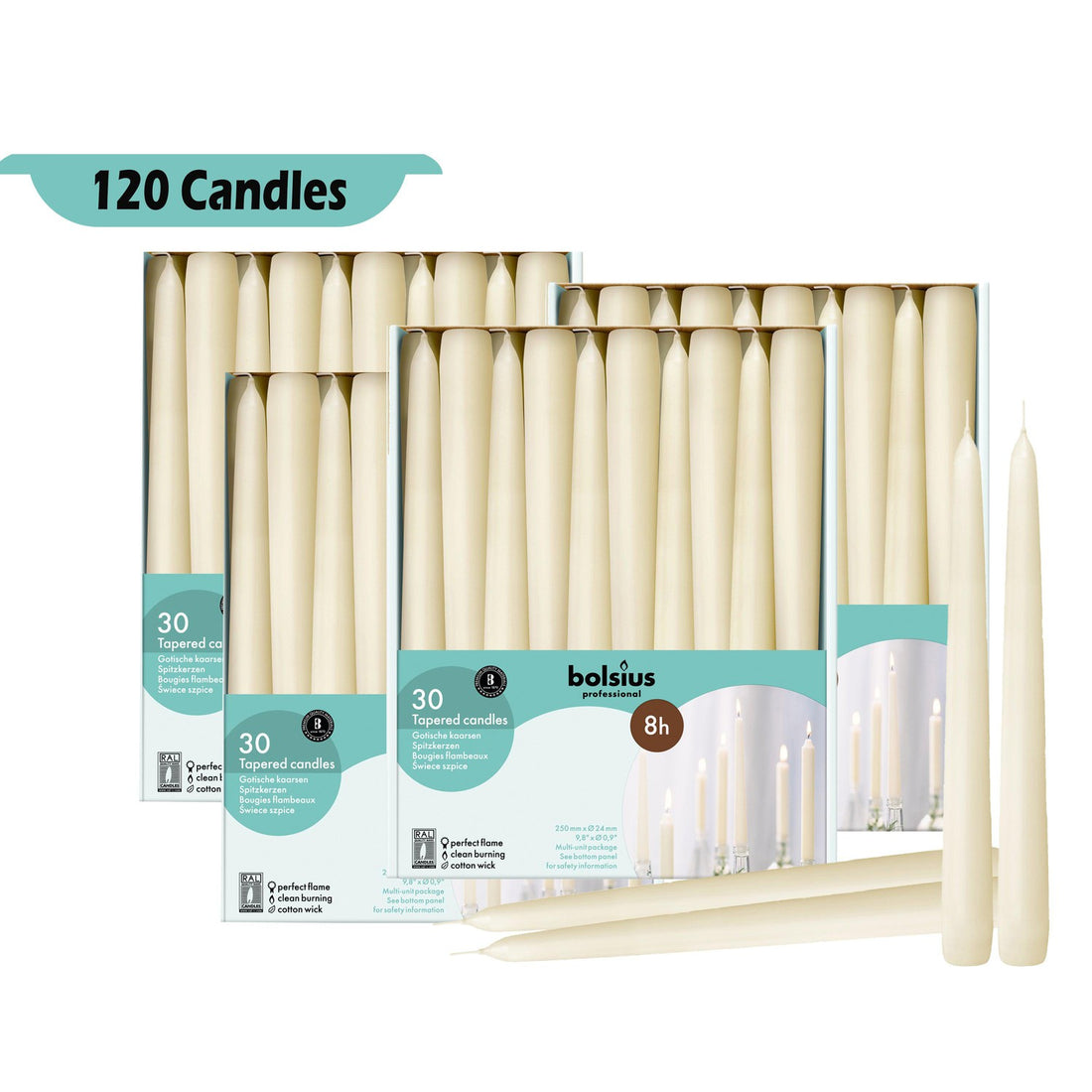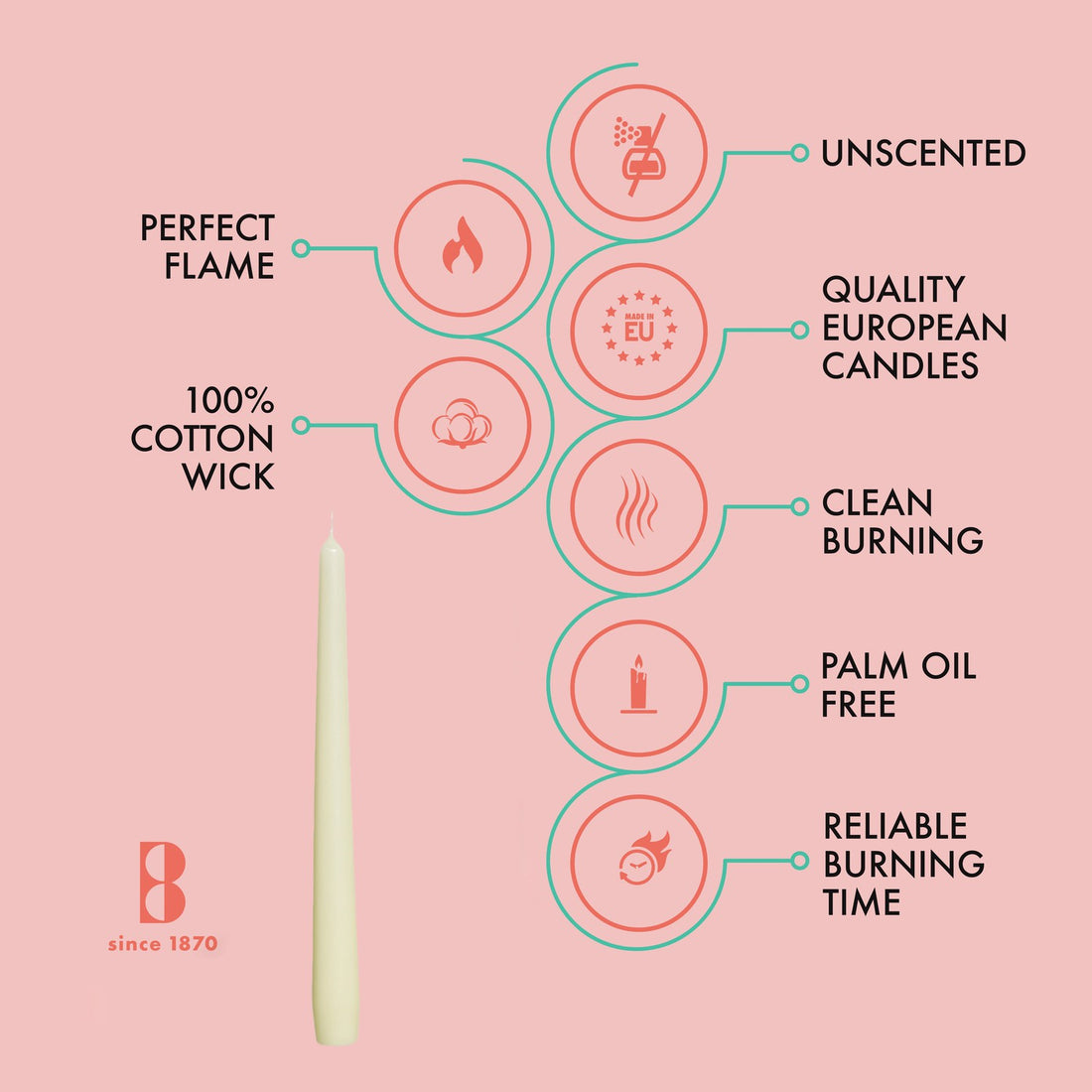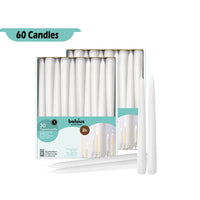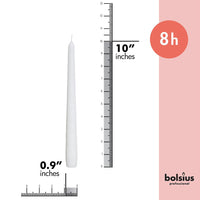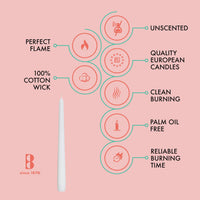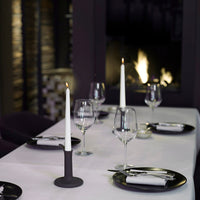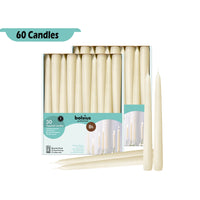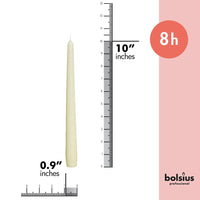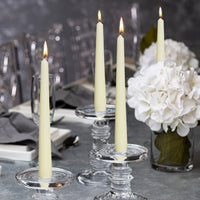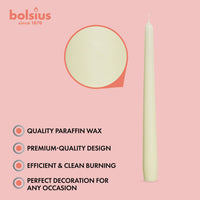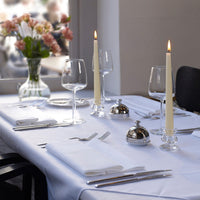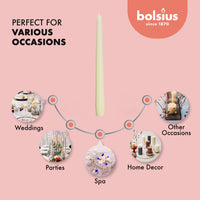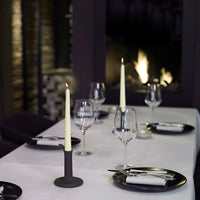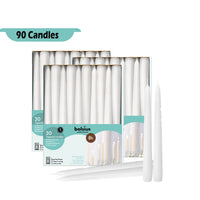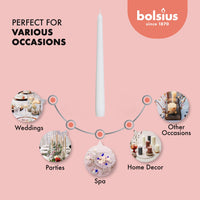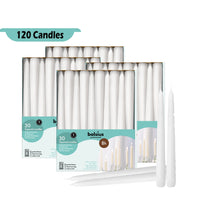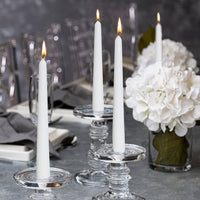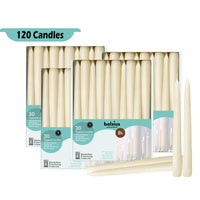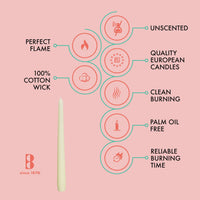 Packed by 30 - 10" X 0.9" Classic Bulk Taper Candles
Description
BUYING CANDLES IN BULK: offers numerous advantages, from cost savings and convenience to creative gifting options and entrepreneurial possibilities. It allows you to stock up on your favorite scents and styles, ensuring you always have a candle on hand for any occasion. So, if you're a candle enthusiast, consider purchasing candles in bulk and enjoy the benefits that come with it. Illuminate your life, save money, and unleash your creativity with an abundant supply of candles.
HIGH QUALITY TAPER CANDLES: Bolsius Taper Candles is crafted in Europe with High-Quality Paraffin Wax & 100 % Cotton Wicks, To ensure you a pleasant flame, perfect shine, and elegant look.
UNSCENTED & DRIPLESS: Our Taper Candles burns clean, slow, and smooth, with no dripping or smoking for 8 hours, as long it is not in a Window draft or next to a fan Or Ac. Our Taper Candles are 100 % Unscented So There Is No Worrying About Any Allergies or Unwanted Smells So you can Enjoy The Candles To The Fullest Extend.
COMPLIMENT ANY SPECIAL OCCASION WITH BOLSIUS TAPER CANDLE SET: Our 10 inch long unscented candles improve your home décor without spending a fortune. With these tall candles, you can decorate and add warmth to your house in seconds. Our tapered candles are perfect for indoor and outdoor use like wedding ceremonies, parties, candlelight dinner, synagogues, and churches.
Specifications
Burn time:

8 Hours

Size:

Bulk Taper Candles

Scent:

Unscented

Count:

Pack of 60 Candles

Material:

Paraffin Wax & cotton Wick
Tune up your
wedding atmosphere
Create cozy living
spaces
Set the tone for
your event
It's not just a candle.
It's an atmosphere.